OD Garage: 2013 Hyundai Elantra diesel after a year and 30,000km
The Hyundai Elantra came to the end of its term around a month ago with roughly 30,000 kilometres on the clock, that's nearly 24 thousand more than where she started off. In 12 months that a huge number of miles to have put under its belt. In all this time though there has been little to complain about. The Elantra turned out to be a very reliable luxury sedan highly appreciated for several aspects. Stuff like its ride quality, luxury, features, comfort and convenience and even to a large extent the performance and efficiency are things that I have appreciated.
Over a year it has consistently returned around 13kmpl averaged between urban and highway driving cycles. Being a diesel, that's still a small price to pay for the comfort of using such a large spacious sedan. On the wear and tear front there have been a couple of things that came to my notice but which would eventually be ironed out. The brakes had begun fading but with nearly 30 thousand kilometres on the clock it's but expected that the braking system needed servicing. There is however a slim possibility that even the brake pads need replacing but even this is par for the course. The other bit that needed looking into are the tyres, which over time had the tread scrubbed away enough to warrant a replacement. On tight curvy roads these tyres had begun squealing and it was only a matter of time before they started losing grip. Asking for a better longer lasting set of rubber may be a good decision if you intend purchasing this car then.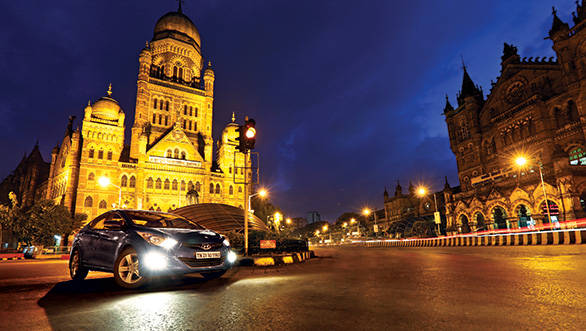 2013 Hyundai Elantra diesel
Finally there is the most expensive part of owning this car. In an urban area like Mumbai the Elantra has been prone to dings and scratches and one or two slightly nasty dents thanks to the dense traffic and sometimes unruly drivers. Fortunately the paint job is layers thick and this means even the most severe scratches haven't been able to penetrate the paint down to the primer.
So on the whole the Elantra has been a thoroughly rewarding car that's now finally getting recognized with several consumers falling to its charms. And now that it is gone, its going to be missed.
Price (Ex-Delhi)
Starts Rs 17.6 Lakhs