New SUV without a spare wheel. Would you buy one?
Ford recently introduced a new SE variant of the EcoSport, its sub-four-meter SUV. And it might well be India's first mass produced passenger vehicle, to be sold without a spare wheel or stepney! Yes, can you imagine, a SUV minus a spare! And that too, with no run-flat tyres.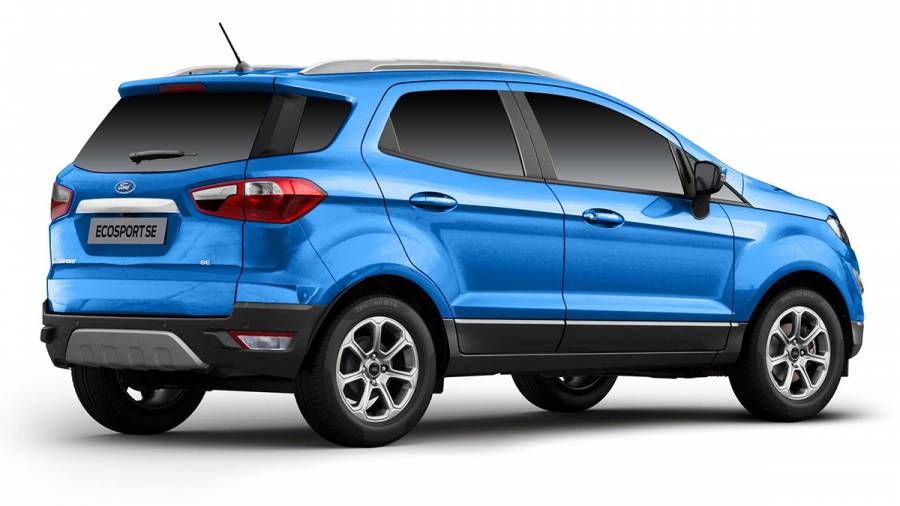 The SE variant of the Ford, might well be the first mass produced passenger vehicle in India, to be sold without a spare wheel
Last year, our Ministry of Road Transport and Highways in all its wisdom decided that from 1st October 2020, vehicles that fall under the M1 category and weigh less than 3.5 tons and can seat up to 9 people max, shall be allowed to be sold without a spare wheel if they come with tubeless tyres, a puncture repair kit and also a tyre pressure monitoring system (TPMS).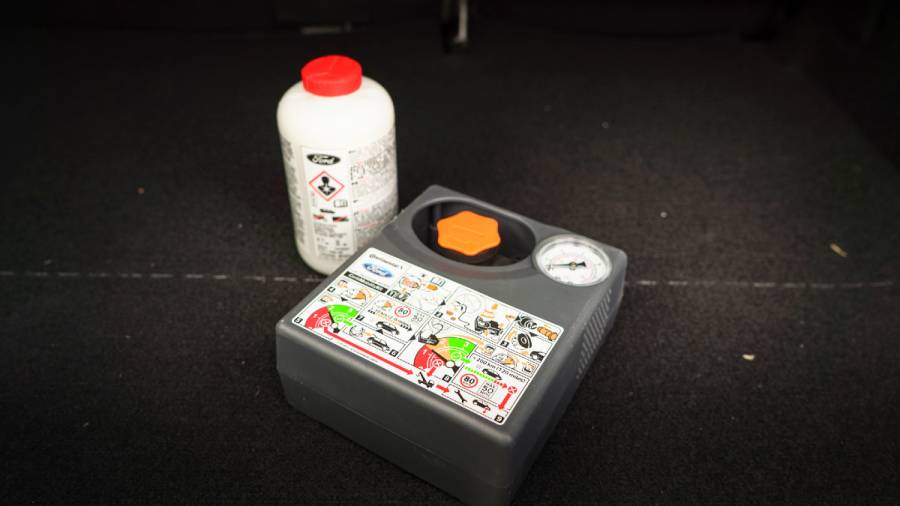 A puncture repair kit is provided with the Ford EcoSport SE, in place of a spare wheel
As a result of this new rule, the Ford EcoSport SE variant is now being sold without a spare wheel and tyre, and in its brochure a 'tyre puncture repair kit' is listed under 'Comfort and Convenience'!  It has TPMS and like almost all passenger vehicles these days, it comes with tubeless tyres too. So legally speaking, Ford has every right to sell the EcoSport SE without a spare.
Interestingly, the other variants of the EcoSport will continue to be offered with a spare wheel
Interestingly, the tailgate-mounted spare wheel that has been a hallmark of the Ford EcoSport design ever since it was introduced some 8 years back continues to be available on the other EcoSport variants sold in India.  It's just the Ford EcoSport SE that comes with a puncture repair kit and TPMS as standard, instead of a spare wheel!
Given this, it will be very interesting to observe if more customers opt for the SE without the spare, or choose to go with the other variants because they want the peace of mind of having a proper spare wheel. Especially in a SUV like the EcoSport that many people take out of town and for long road trips.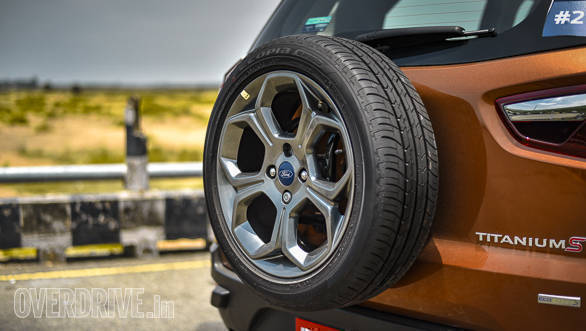 A spare wheel is an essential necessity for those who do road trips and long drives
The fact that M1 category vehicles can now be sold without a spare wheel in India, also raises few very important questions, "Can we really do without a spare and are customers going to accept or reject this?" There is one more thing, what about customers who want a spare wheel, will they be able to get it as an option or accessory? In the case of the EcoSport, you do have the alternative of going for a variant other than the SE. But if more manufacturers decide to completely do away with the spare, this option or choice may not be available. Which is definitely not a great thing.
Simply because our roads and highways are yet far from perfect and a spare wheel is still an essential requirement in India. While tyre technology and durability have improved, the fact is punctures or flat tyres are commonplace in our country. One of the mandatory requirements for selling vehicles without a spare wheel are tubeless tyres and though these are easier to repair than those with tubes, doing this with a puncture repair kit by the side of the road, may not be that easy for many motorists. Fitting the spare wheel instead, may actually be simpler for some.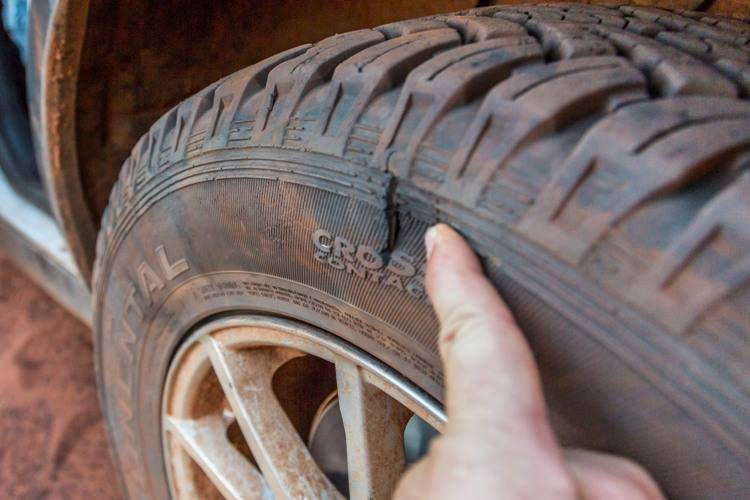 Tyres that get deep and long cuts could be difficult to repair with a puncture repair kit
One more key aspect is that in our driving conditions, the sidewall and sometimes even the tread of a punctured tyre, gets cut. This can happen due to various reasons like hitting a stone or kerb, going over or scraping against sharp objects like thorns, discarded blades, metal pieces or cans, nails, broken glass bottles, and so on.   In fact a majority of punctures happen due to nails and shattered glass and in desert areas, thorny bushes can be the cause.  Cuts also occur if a driver does not detect the puncture quickly and continues to drive on a deflated tyre. Very often such cuts are so deep and long, that the punctured tyre is difficult to repair with puncture repair kits, which are normally only effective in cases where the leakage of air is through a small opening.  Therefore there is a very real possibility of getting stuck without a spare and with a tyre that cannot be repaired. And if it happens when one is travelling or is in the middle of nowhere, the situation could get seriously uncomfortable.
A proper spare wheel gives peace of mind to those going on a motoring holiday
The fact is that driving a car without a spare wheel and tyre is fine, only if you commute in urban areas and cities and are always within the range of assistance. But if you go on road trips and do long distance driving, a spare wheel or stepney is an indispensible necessity. Given this, it's important that more manufactures do not do away with the spare. And even if they unfortunately decide not to provide one as standard fitment, they should at least offer the spare as an option or accessory. This is imperative and hopefully non-negotiable, as it's very much in the interest of consumer welfare. New car buyers would do well in demanding vehicles with a spare too.
Also read:
Price (Ex-Delhi)
Starts Rs 7.99 Lakhs