Mumbai to Delhi - Drive and Destinations
In the last couple of years, the Covid pandemic and travel restrictions have resulted in a dramatic increase and interest in road trips and driving holidays. More and more people are opting to drive to destinations in their own vehicles and I am regularly asked- "If one is heading North from Western or Southern India, what is the best route and which are the finest halting places?"
In the last couple of years, driving holidays have become extremely popular
Well the choice of route and destinations varies depending on personal preferences and requirements, but since this question is put to me so often, let me share my preferred route and pit-stops. Basically when heading up to Rajasthan or further beyond to Punjab, UP, Uttarakhand, HP, J&K and Ladakh, one needs to go past Delhi. Yes driving towards our capital, opens up access to many delightful destinations.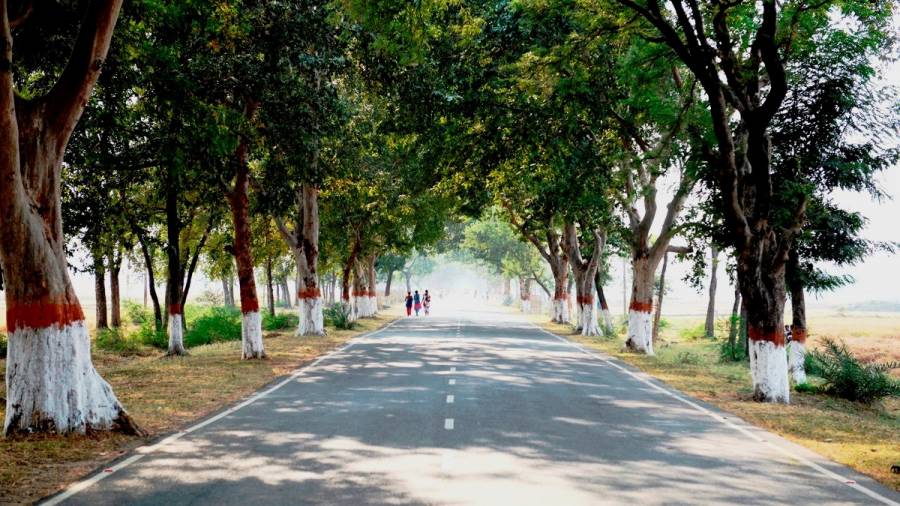 And the number of people going on road trips is constantly increasing
The route I generally follow is Mumbai to Vadodara or Baroda (415 kms) - Halol (42 kms) - Godhra (40kms) - Lunavada (41 kms) - Modasa (59 kms) - Shamlaji (30 kms) - Udaipur (141 kms) - Nathdwara (45 kms) - Deogarh (82 Kms)-Ajmer (133kms) -Jaipur (132 kms)-Delhi (220 kms).  The advantage of leaving NH 8 at Baroda is that you completely avoid Ahmedabad and its congested surroundings. Another benefit is that there is not much traffic on the Godhra to Shamlaji stretch and the drive is quite scenic too.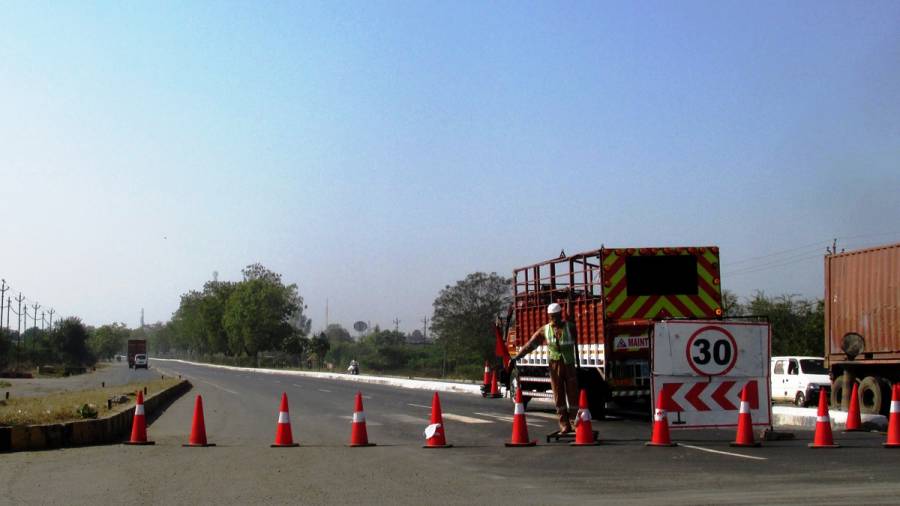 The condition of our highways and their maintenance has also improved significantly
As for sojourns or pit-stops, again it all hinges on the duration of your driving holiday. If you are travelling at leisure you can make halts at several appealing places like Dungarpur (www.udaibilaspalace.com), Udaipur, Jojawar (www. jojawar.com), Deogarh (www.deogarhmahal.com), Ajmer, Pushkar, and Jaipur and so on. In fact there is no shortage of destinations on this route.
Madhav Bagh offers a royal heritage home-stay in Baroda
On a recent trip to Jaipur, my first halt was at Madhav Bagh (www.madhavbagh.com) in Baroda. This royal heritage home-stay is just 15 minutes from the Baroda Bye-pass and is an elegant, inviting and appetizing place for a stopover. Madhav Bagh's huge guest rooms are beautifully done and this majestic mansion is located in a two acre oasis of greenery.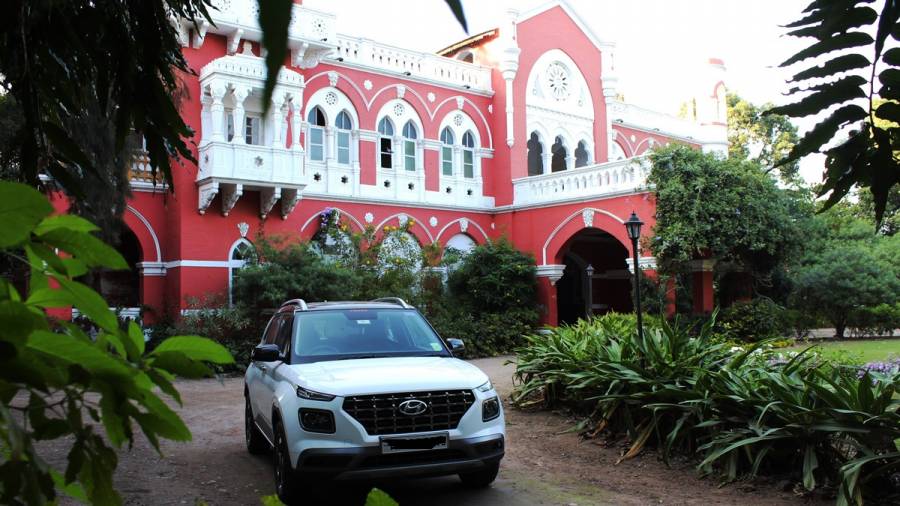 It is close to the highway and situated amongst an oasis of greenery
Shivrajsinh and his wife Indrayani Gaekwad are great hosts
Madhav Bagh is the ancestral home of Shivrajsinh and his wife Indrayani Gaekwad, who is a master chef in mouth-watering Maratha cuisine. Indrayani's delicious kitchen also serves guests traditional Continental fare and you must try her delectable French Onion Soup and English Roast Chicken. Actually it's worth driving to Madhav Bagh just for the warm hospitality, peaceful atmosphere and yummy food.
The Maratha food and Continental dishes are delicious
The huge rooms at Madhav Bagh have been done up very tastefully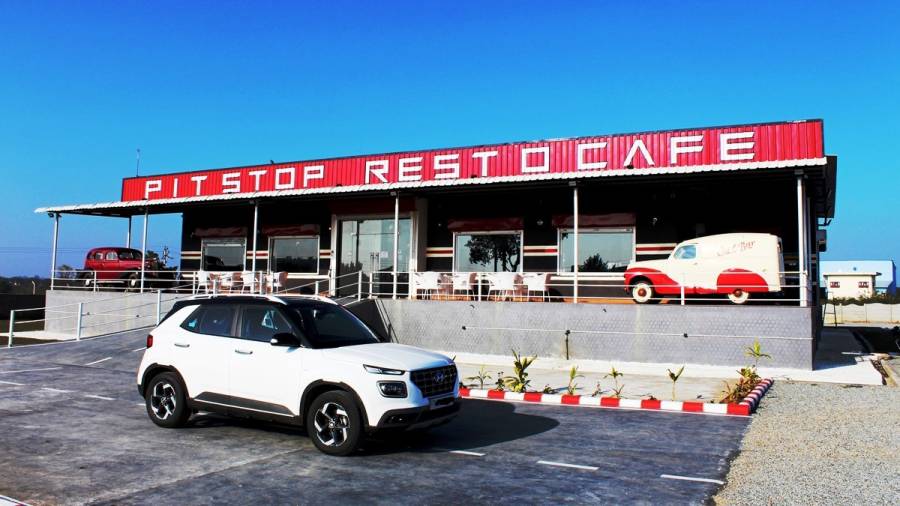 This car themed cafe on the Udaipur Jaipur highway is also a lovely place for a stopover
The next pit-stop I took was at the Pit-Stop Rest O Café (www.pitstopdeogarh.com) that we featured recently. And on the way back from Jaipur I broke journey at the Garden Palace Balasinor (www.palacebalasinor.com), which is just 50 kms from Lunawada.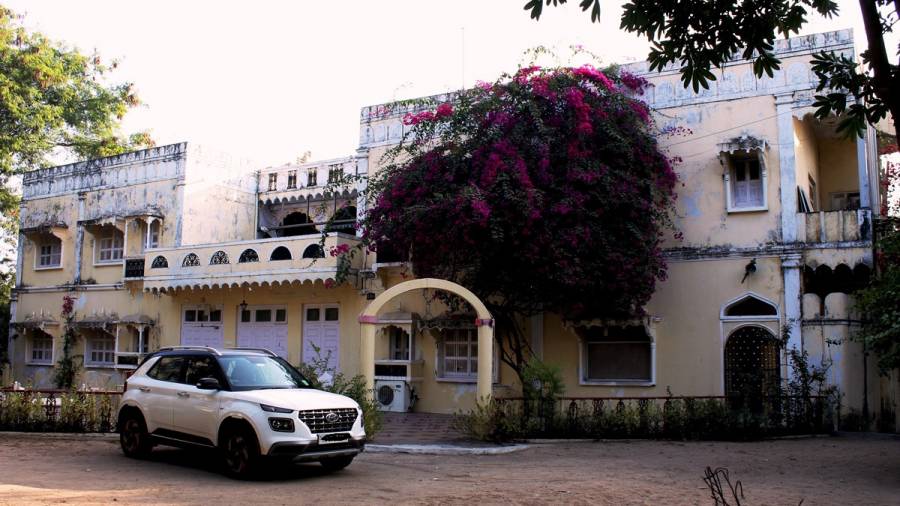 The Garden Palace in Balasinor is another delightful driving destination
The Royal Family of Balasinor have played a massive role in the creation of this park
Nawab Salauddinkhan Babi and his sister Nawabzadi Aaliya Sultana Babi, have put the erstwhile princely state of Balasinor on the world map due to the work they have done in preserving and promoting the dinosaur site, which is just 15 km from Balasinor. It is thanks to their efforts and protection of this dinosaur site, that the Gujarat government has established the 'Dinosaur Fossil Park Raioli' that is now visited by tourists from all over the world.
Nawab Salauddinkhan Babi and his sister Nawabzadi Aaliya Sultana Babi have safeguarded the dinosaur fossils
This is the land of the Rajasaurus or "princely dinosaur" and you can see several such fossils
Aaliya, the "Princess of Dinosaurs", showing captivated tourists an egg fossil
The Royal Family of Balasinor also offers guest's a heritage home stay in their Garden Palace and they are actively involved in promoting 'Dinosaur Tourism' in India. Nawab Salauddin's mother Begum Farhat Sultana, and his wife Begum Zeba, also run one of the finest kitchens and in their home you are assured of a royal feast fit for kings.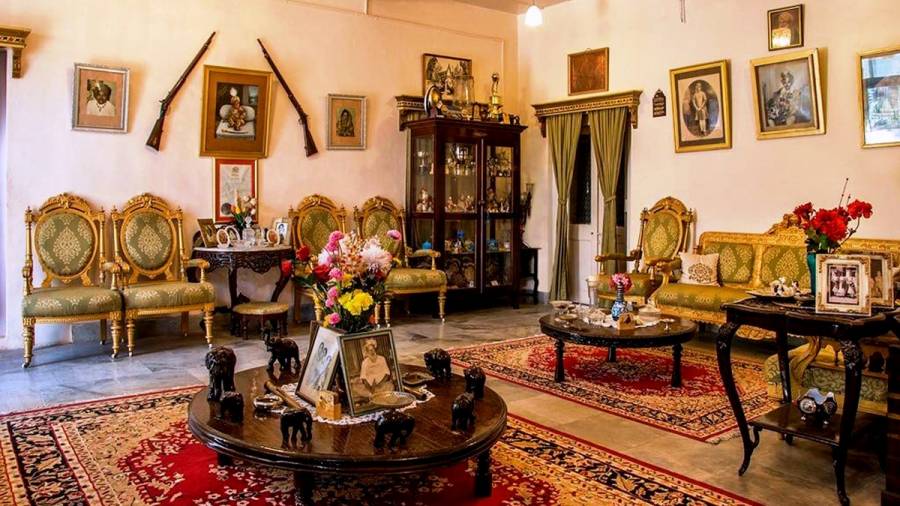 The grand living room at the Garden Palace Balasinor
Every meal at Balasinor is a celebration of life
With its age old recipes the cuisine of Balasinor is known for its rich flavours and fine textures and some dishes are so detailed and delicate, that their preparation can take couple of days! Believe me it's time well invested and like Amitabh Bachchan says, "Kuchh din toh Gujariye Gujarat mein". Wishing you happy and safe motoring.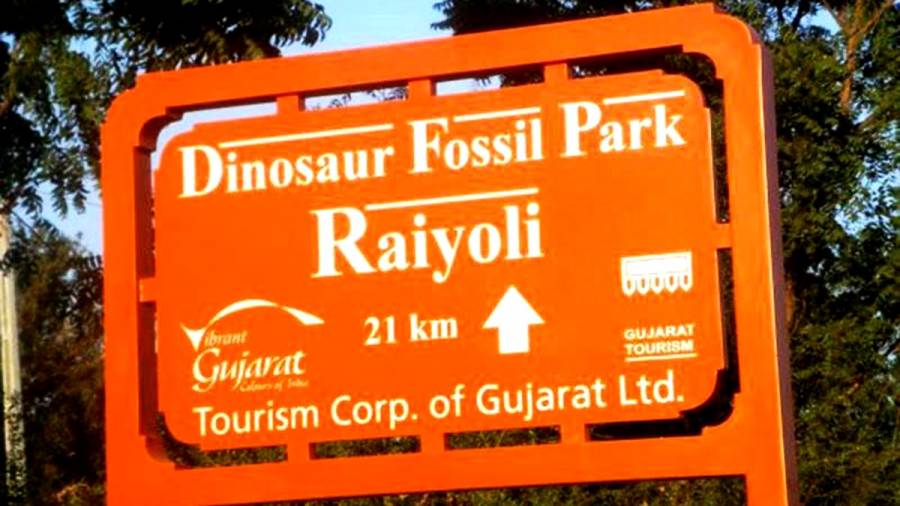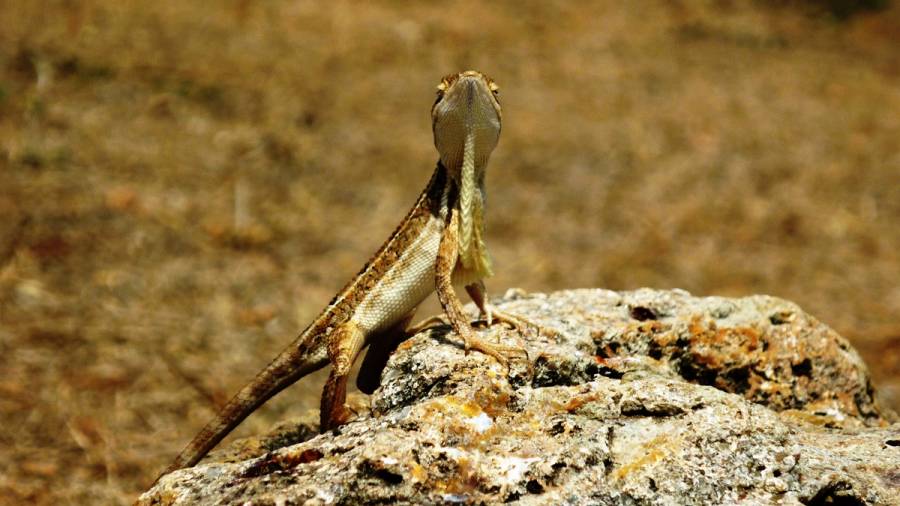 Lizards are closely related to dinosaurs and here is one at the fossil site
Photos courtesy Dinesh Shukla and Bob Rupani