Mumbai has a new attraction - India's first electric double-decker bus
India's first double-decker electric bus with air conditioning is finally added to BEST, Mumbai's civic transportation organization, on Monday, February 13. After having launched India's first electric double-decker bus last year, Switch Mobility – a subsidiary of Ashok Leyland will deliver 200 air-conditioned units to Brihanmumbai Electric Supply and Transport (BEST).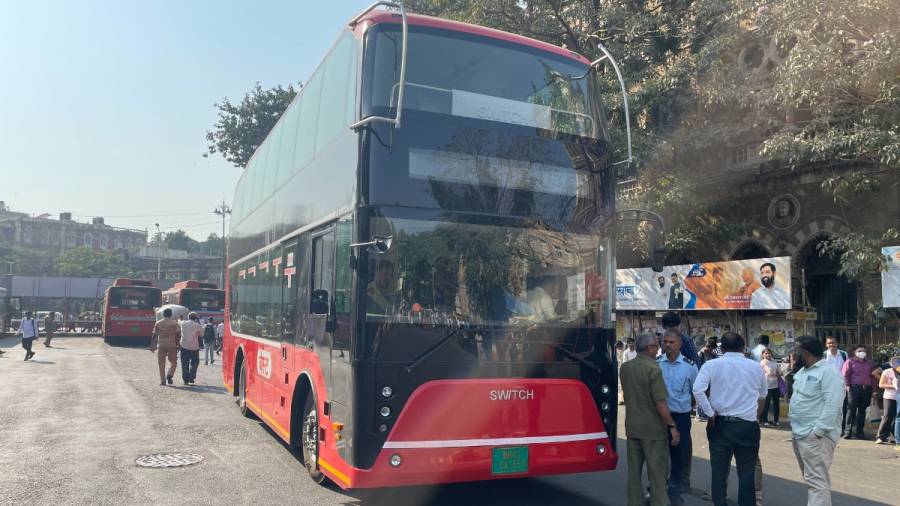 An 8-year warranty is included with the Nickel, Manganese, and Cobalt (NMC) battery on the bus. It has features like remote intervention, which utilizes inert gases to put out any fires, and fire detection and suppression. Switch Mobility monitors the battery temperature remotely and notifies the driver if they observe any differential.
With a 231kWh battery, the Switch EiV22 is said to have a 250km range. The true range of the bus is between 120 and 180 kilometres, however, this also relies on outside variables like traffic and weather. With just a 45-minute charge, the bus can go 100 kilometres, while a full charge takes 80 minutes.
Compared to its traditional equivalents, the new e-bus has two entrances and an equal number of steps for accessing the top decks. In addition, the new buses will include a number of other features, including digital ticketing, CCTV cameras, live tracking, digital displays, and a panic button for emergencies.
The capacity of the double-decker e-buses is approximately two times more than that of their single-decker counterparts. These modern buses can accommodate 65 passengers in their seats and an additional 90–100 people standing.
The fare for these buses will be the same as the single-decker AC buses. The current bus operates from CST to Nariman Point.
Presently, BEST runs less than 50 diesel-powered double-decker buses, some of which are open-deck models. The majority of these buses are nearing the end of their Codal life, which is the usual average life of a machine or piece of equipment based on a working shift. As a result, BEST has opted to launch the double-decker e-buses on a wet lease, where private operators are responsible for paying for driver expenses and vehicle upkeep.