Motorcycle Travellers Meet 2015
I felt it too. That swell in my chest, that tightness in my throat as the eyes began to moisten with a great big surge of emotion. A surge so strong it left a vicarious trail of nearly shed tears that ran through the room. And made grown men reach up and flick imaginary flies out of their eyes.
Deepak Kamath's story of how he rode his little, unflappable Yezdi Roadking around the world trying to set a speed record was a powerful tale. His telling of it was charged with memories that clearly meant a lot to him. His eloquence just made it easier for us to let our guards down, even if for a fraction of an instant.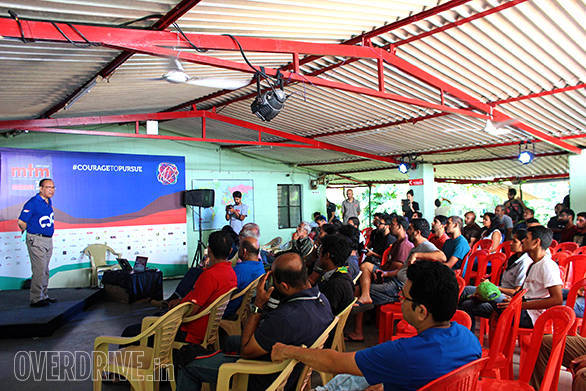 There were others too. Retired policemen Sanjay Dani and Chandrakant Bhavishkar insisted in their recounting of their epic journey to London in 1977 that I was responsible for the adulation they were the epicentre of. I wasn't, of course. I'd heard the story from Rohan whose father Bhaskar Dangle's fertile head the idea of the ride came from. A colleague finally went - I was, as always, out of town - and gathered their memories in an article that appeared in the 2013 anniversary issue of OVERDRIVE.
These were just two of many speakers who were at the 2015 MTM to inspire the 150-strong crowd of hardcore motorcycle travel nuts who attended the event at Camp Shristi about 60km north of Bangalore.
It wasn't just stories though. On the morning of day two, I attended a three-hour first aid workshop run by the fine gentlemen from the Wilderness Medicine Institute, Ranikhet. In those three hours, the 30 of us learnt what to do to help a fallen colleague get to medical help in as good a state as possible. The importance of the training cannot be overstated and I'm convinced that further training with WMI is something I'm going to pursue.
Other participants also raved about similar workshops that the MTM team hosted - Cross Border Travel for Indians which was facilitated by Indian RTW travellers Jay Kannaiyan, Kedarnath GM, Bharadwaj Dayala and expert sessions by Mirza Assadi of WIAA about Carnet and Vijaya Shenoy who shared info on visa planning. Ditto the GPS workshop. Anand Dharmaraj of Indimotard (our partners for the TWO Track School) and I hosted a full day riding skills workshop that, we were told, was well appreciated too.
The meet is the brainchild of Santosh Kumar who runs, among other things, Getoffurass, an adventure travel company. His idea was to start a platform where people who love motorcycles and travel could get together and share information and stories with each other. Arvind Prabhakar, partner at MTM, incharge of design, documentation and conceptualisation, says he's excited about the events being planned ahead and MTM15 proves there's a growing community of motorcycle travellers thirsty for context driven content and events. The 2015 event was the third annual convention while smaller events called Mini MTMs can happen more often and in various places.
This year, a popular highlight was a gentleman called Tin Muang from Myanmar. He was there to spread the word that his country was now welcoming Indian motorcycle travellers and tourists. Muang or Mr Tin as everyone called him, said that the Myanmar ministries were ready to offer permissions and visas for people like us to ride into this mysterious neighbouring country and perhaps even beyond. A few people have already done the trip and many came much closer to their sub-continental dream after meeting Mr Tin.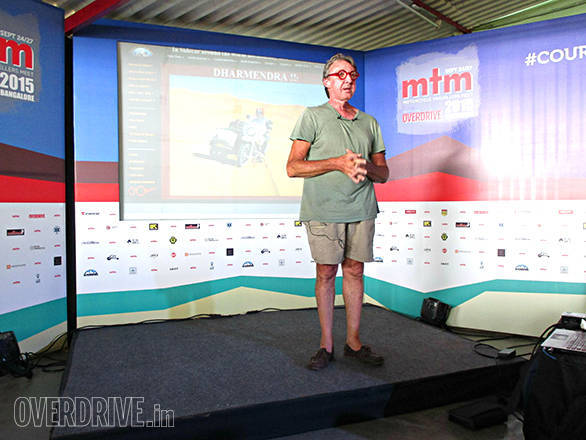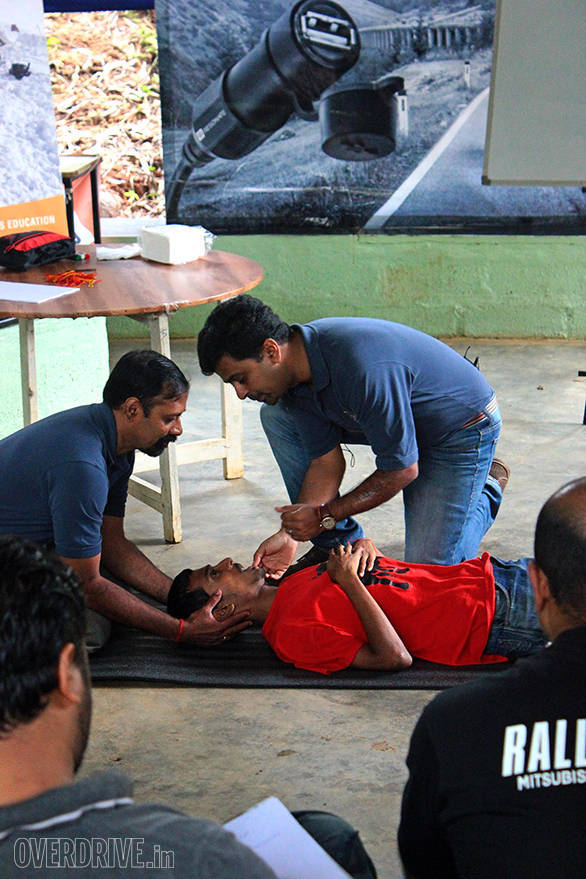 The beauty of spending two days walking around the Camp and meeting motorcyclists was the fact that this was a more focussed group of motorcyclists. They were old and young by turns, but in their eyes you could see that desire to travel burning away, fuelled now by meeting people who'd either already done it, or people who could help you get over the next hurdle to your dream.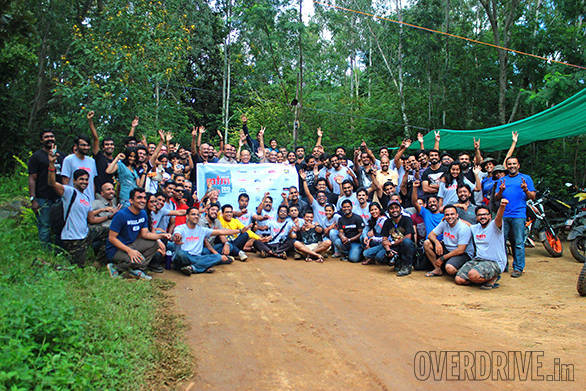 It was a refreshing change from the usually more raucous motorcycle events where thousands of bikers show up wearing their club colours. It's unfortunate that most of the time, they spend their hours ignoring everyone not in their club colours. It's a strange dynamic that I have only ever seen in Indian motorcycle events. Happily, this camaraderie-hostility omelette was entirely absent from the 2015 MTM. The informality of the event and two evenings spent mingling with people who inspire you made the atmosphere something wonderful that I will now look forward to every year.
I guess I shouldn't have been surprised. The Mini MTM Santosh and his team hosted at the 2015 India Bike Week was my personal highlight of the event. The main annual event will probably go down as one of the best motorcyling things I've done this year.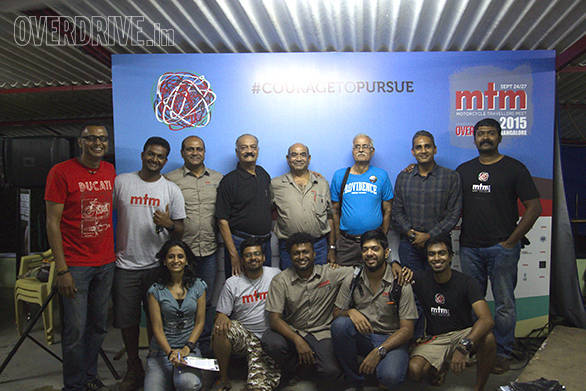 The point is, keep an eye out for the next MTM if you're serious about travelling and motorcycles. Mini events will be announced time to time and sometime in September-October next year will be the big one. Bring an open mind, a pen and a notebook. And now and then, prepare to have your guard thrown down and your senses filled with throbbing emotion.
Missed the 2015 MTM?
If you missed the 2015 MTM, or just want to get a taste of it, there's hope. The Motorcycle Travellers Meet team is dedicated to archiving each and every one of its talks and after a spot of editing, every talk, workshop and session are available online at their website, www.mtmgrid.in. Also watch out for the riveting content at overdrive.in
Images by Sarath Shenoy and MTM