Michelin Challenge Bibendum
It's no secret the planet we live on has a limited capacity to sustain life as we know it. The human race today is going through this planet faster than it did a 100 years ago, significantly faster than you would believe is true. One of the key drivers of this accelerated deterioration is the automotive industry which contributes over 28 per cent of various polluting agents. Some of the after effects may be permanent, some may take thousands of years to turnaround! In the meantime, we continue to add to the equation. Efforts have been made to reduce these effects and while they do work to a significant extent compared to say a decade ago, it's also true that every year our appetite for cars that pollute increases.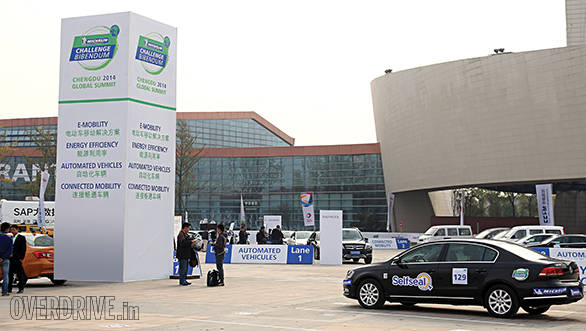 Auto companies consistently seek out new markets and the ones they already exist in, efforts are made to expand their footprint. And to date there isn't a full fledged or fool proof plan to replace the IC engine. Like we evolved from the stone age to the iron age to the industrial age, an evolution towards a cleaner healthier age is imminent. It's towards achieving this goal that one of the largest global summits, the Michelin Challenge Bibendum, is organised in various places around the globe.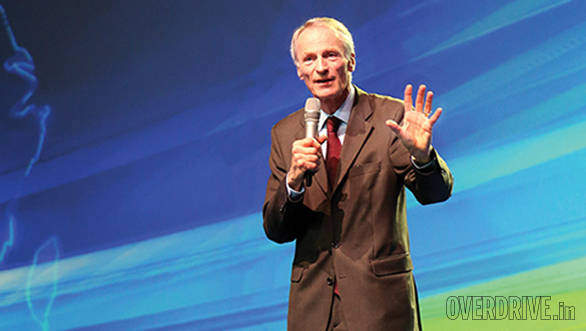 Jean-Dominique Senard, CEO of Michelin Group sums up Challenge Bibendum at the closing address
Held since 1998, Michelin has worked towards generating ideas and exploring reasons behind the success or failure of sustainable mobility. Now in its 12th year, Challenge Bibendum attracts scores of manufacturers, technology providers, bureaucrats, scientists, engineers, students, startups and even the media to understand the challenges we face in the future as well as the solutions presented through seminars, green paper presentations and ride and drive experiences.
This year's edition held in Chengdu, China's fourth largest city after Beijing, Shanghai and Guangzhou attracted over 6,000 participants. While in previous years, the focus was largely on the automobiles of the future, the 2014 edition looked at sustainable mobility in a slightly different but trendier manner.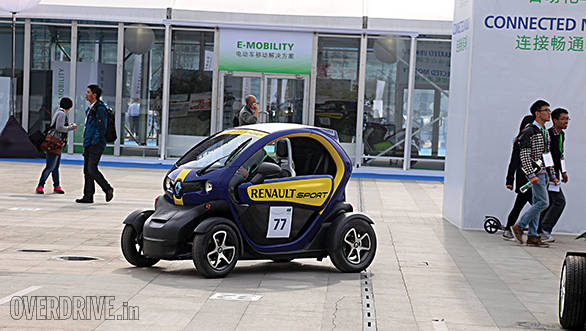 The largest electric car maker in the world, Renault, had all its models on display
Connected mobility, infrastructure planning and funding, autonomous mobility and last mile solutions were the buzz words. This was apart from the usual bevy of electric and hybrid automobiles and kooky contraptions of all sorts that Challenge Bibendum is famous for attracting.
Brice Lalonde starts off a series of TED City 2.0 Salon talks at the Challenge Bibendum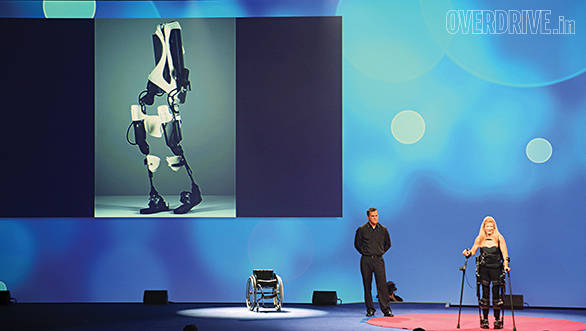 Amanda Boxtel received a standing ovation for her talk at the TED City 2.0 Salon
One of the highlights of the event was the TED City 2.0 Salon, a series of talks by five international speakers who shared their ideas about the future of our cities. The roughly 15 minute sessions presented by a lawyer, an engineer, a planner, technology pioneer and an entrepreneur brought to light their contributions and plans to ensure sustainable mobility was not just a pipe dream but a reality that was taking place globally.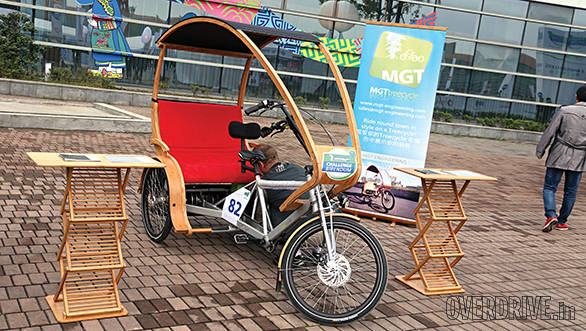 The bamboo tricycle made quite a few heads turn
Riding an electric cycle is effortless
We started off like any typical enthusiast, attending the ride and drive sessions to understand what the future looked like. Interestingly from what we saw and experienced, it seems to be all about personal mobility and autonomous driving. While some of these address the last mile challenges, it's fair to say most of these solutions, which have been presented in previous years as well, haven't yet worked their way into society strongly enough to make a change. One of the best examples of a last mile mobility solution was the EZ-10, a driverless shuttle that intends to provide 'door to door' mobility. Developed by the Ligier Group, the EZ-10 uses computer guidance vision technology developed by researchers at the Institut Pascal to find its way on a roadway reliably and at low cost.
The Denza EV is based on the Mercedes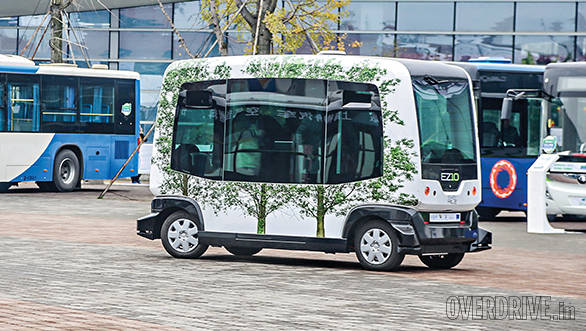 The EZ-10, an automated driverless bus worked brilliantly but had an altercation with a manned bus
While the EZ-10 was one of the sweet spots at Challenge Bibendum, another event taking place inside the conference hall drew a lot of attention as well. Called the Hackathon, this technology based contest invited students to develop an app to provide mobility solutions that were fun, accessible and marketable.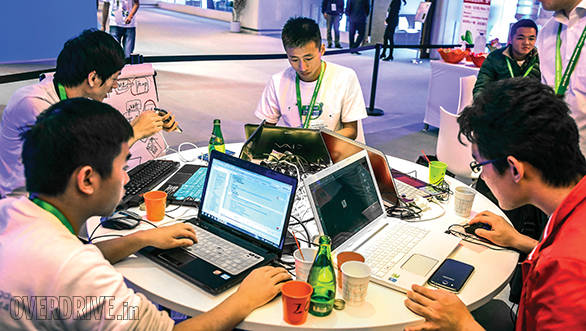 The Challenge Bibendum Hackathon saw 10 teams building apps for smarter mobility solutions
10 teams of more than 50 developers, designers, marketers and idea generators competed to win a Rs 3 lakh prize. The apps were intended to provide solutions to parking, carpooling, powertrain efficiency and in one case even improving driving habits.
A Chinese version of the Segway at less than half the price
Visteon was one of many technology providers showcasing tech like the e-bee driving system that uses cameras and social media on the touchscreen display areas
Most important of all though, Michelin one of the foremost tyre manufacturers in the world and also the pioneers of Challenge Bibendum, presented a 'green paper' on sustainable mobility. It contained critical proposals to meet and resolve the challenges of the future, such as reducing CO2 targets with ambitious results, implementing ultra-low emission zones, developing door to door mobility solutions with corresponding web-based solutions, reinventing innovative last-mile solutions, logistics systems and mobilising private investment for sustainable infrastructure development and innovative mobility services.
A modular electric car built by students at the Shanghai Jiao Tong University
One of Challenge Bibendum's principal challenges will be to counter the sudden spurt in global demand for IC engines thanks to a drop in global prices of crude. This has drawn attention away from electric and hybrid modes of personal mobility. However, what made Challenge Bibendum more exciting than the years gone by, was the inclusion of trendier technologies, simply using the internet, mobile devices and applications. In my opinion, that has a better chance of changing the world, because it's cheaper, cooler and involves a younger generation of people who stand to inherit what we leave behind but are in no way ready to accept it the way it is.
Price (Ex-Delhi)
Starts Rs 31.99 Lakhs