Mercedes-Benz GLC 220d Sport long term review: Introduction
The Mercedes-Benz GLC is one of the most recent additions to their fleet in terms of a whole new product line. It's been on sale in India for well over a year and is one of their most popular models, given its competitive pricing, stature, manageable size and luxury. We've now included it in our long-term fleet and are eager to see just how well it can hold on to all that it promises to deliver. We have already seen what it is capable of, now just how often can it deliver that seamlessly is what our long-term programme aims to find out.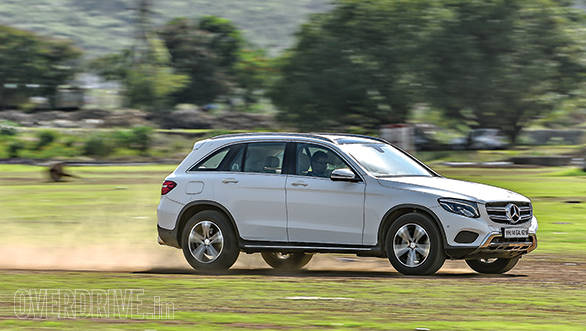 This being just the first month since it came into our fleet, allow me to reacquaint you with the GLC 220d 4Matic. The 220 indicates the displacement of the engine, which exactly amounts to 2,143cc. This engine has been used by several other cars and SUVs in Mercedes' offerings in India. In the GLC it makes 170 horsepower with 400Nm of max torque which are respectable numbers. Power is delivered to all four wheels via a 9-speed automatic transmission, and there are a variety of drive modes for comfort, sporty and economical driving characteristics.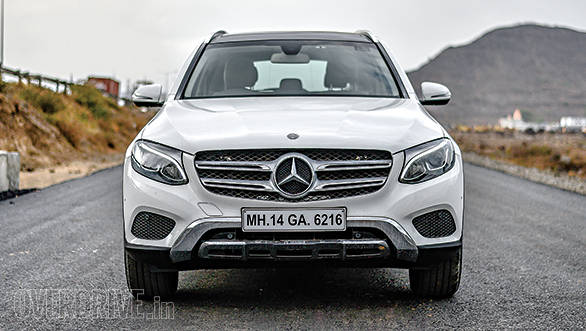 The GLC is an easy car to drive. However, you got to watch out for those wide haunches
I've used the GLC quite extensively on a feature some months ago and the basis was to train a person to use something as advanced and expensive, comfortably. Turns out the GLC was a bit too easy to get a hang of which made it simpler for the person I was teaching more advanced driving techniques.
Our observations from the first few months, having put on roughly 1,200km, are that the GLC is an easy car to drive. As I mentioned earlier, the size is manageable, though it may seem intimidating to my wife especially in peak traffic. Nonetheless, the steering is light and very accurate so navigating the GLC isn't a task. However, I do admit that the sight lines can sometimes be a bit tricky because it's got more of a flat and tall hood line and very wide haunches.
The space saver eats up a lot of the claimed 550-litre boot capacity
A couple of items I have found lacking; the first is that every time you start the motor, the electronics defer to a default system that activates the parking sensors that set off a million buzzers the second I drive out my gate. Second, the boot space. With the space saver strapped there, boot space is hugely reduced and the claimed 550 litres simply remains on paper. I also have a few concerns with the ride quality. Mercedes' intentions of improving their vehicle's dynamic abilities (which is significantly improved) also result in a slightly stiffer ride quality. In the present conditions where the first rains have already marred several of our roads, the ride does get harsh.
Nonetheless, it's a compromise I'm willing to live with since I get stereotyped in the enthusiast bracket! I will have more comprehensive reports coming up in the next few months, and I'm quite eager to see just how well this new breed of vehicles from Mercedes-Benz holds up to the test of time!
Date acquired: May 2017
Inducted at: 450km
Total mileage: 1,738km
Fuel: 135.5 litres
Economy: 9.5kmpl
Photography: Anis Shaikh
Price (Ex-Delhi)
Starts Rs 57.36 Lakhs