Mercedes-Benz C200 petrol long term review: Introduction
Bert really liked the previous generation C-Class. It was his long term car too. But to me, the car's overall footprint was the only highlight and nothing else really caught the eye. However, when the new generation C rolled out a few months back, my impression of the car changed completely. The S-Class inspired styling and features make it a great looker and the overall presence is immediately elevated by several notches. To make things better, Bert just received the keys to the new long term C 200 from Mercedes but handed them over to me.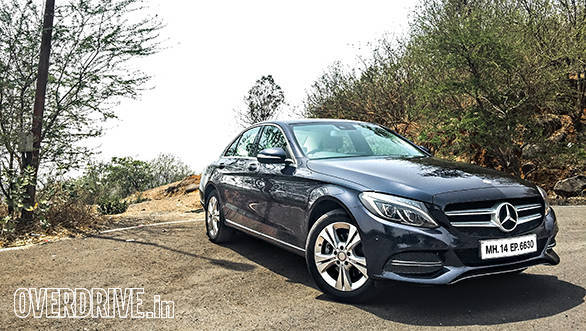 I've been driving it to work ever since and it has been a smooth and comfortable experience. The turbo petrol motor is super silent while the overall ride even over Mumbai's undulated roads is quite impressive. Driving on the highway too is effortless. I drove to Pune and back and the 300km route was covered with such ease. There are various driving modes but it's the comfort setting that's been used the most. The interior is special too, especially when the sun goes down. The ambient lighting in the cabin comes to life and adds to the luxury experience. Music in the car is very important to me and the standard Burmester audio suddenly makes my iPod playlist sound even better. It's been a great few days so far, thanks to the C and I'm looking forward to a lot more.
Total mileage 10,800km Date acquired Mar'15