Mercedes Benz B-Class travelogue to Sula Vineyards
Nestled between the rolling hills on the banks of the Gangapur lake and just a 25 minute drive from Nashik, lies Sula Vineyards and their wonderful little resort – Beyond. It's the perfect getaway from a manic city like Mumbai and is just a short 166km drive from the metropolis. It's on the drive itself that the therapy begins and the wide Mumbai-Nashik highway is a pleasure to drive on.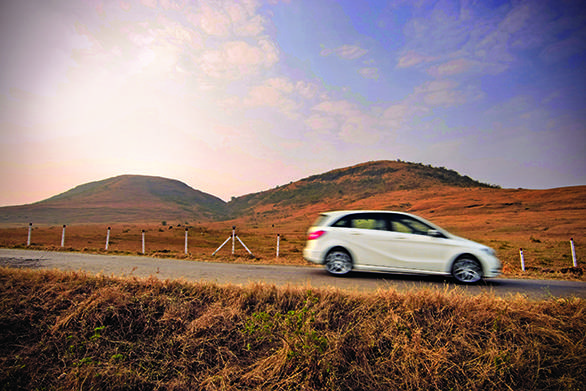 Once we were free from the pains of the Western Express Highway traffic, the Mercedes-Benz B-Class, as always, made short work of the journey. The great highway abilities of the three pointed star ensured that we reached the vineyards in just over three hours. Time to rest and rejuvenate some of our stressed out grey cells then. A short drive from the winery, and surrounded on all sides by grape vines, lies Beyond. The lush green vineyards, complete with large clumps of grapes glistening in the soft sunlight of the morning, form the foreground of a spectacular image of the property.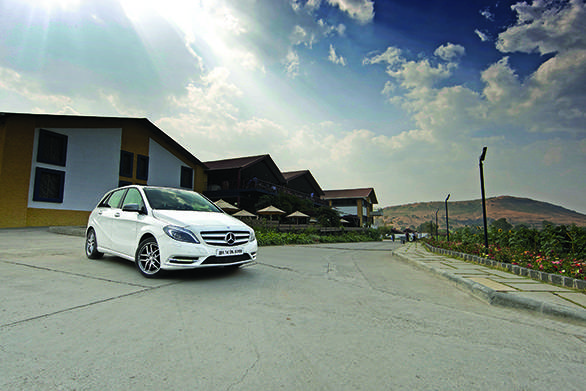 The pick of the rooms are the lake-facing ones and each have either a balcony or a sit out, if you're on the ground floor. Or if you want an even more exclusive and private weekend there is a three bedroom villa, complete with its own private pool and parking that will make for an awesome family getaway pad.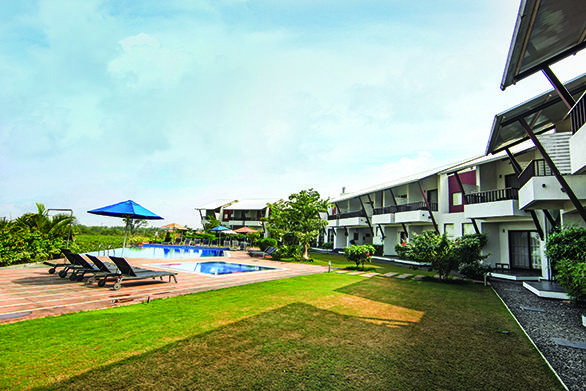 The resort is really a one stop weekend destination with a gymnasium, a game room and a spa and jacuzzi. There are also cycles available for a ride along some of the country lanes around the property. The infinity pool though is the perfect place to while away a lazy hot afternoon before heading off to the winery for a tour and a wine tasting session after. These tours run through the day at hourly intervals between 11:30am and 5:30pm. We followed up our wine tasting session with a leisurely dinner at Soma, one of the two restaurants on the estate. The other restaurant is a branch of Little Italy, the popular Italian restaurant chain.
The items on both menus can be paired with the wide selection of in-house wines, and in a special menu, Sula whites and reds are actually incorporated into the dishes themselves. The tour of the vineyard itself was an enlightening journey into the wine-making process and we learnt about all the effort and care that goes into producing an award-winning wine.

This was a perfect getaway for the weekend with just enough to do to keep you occupied for the weekend, and not too much that it leaves you feeling like the weekend went by too fast and you couldn't do it all.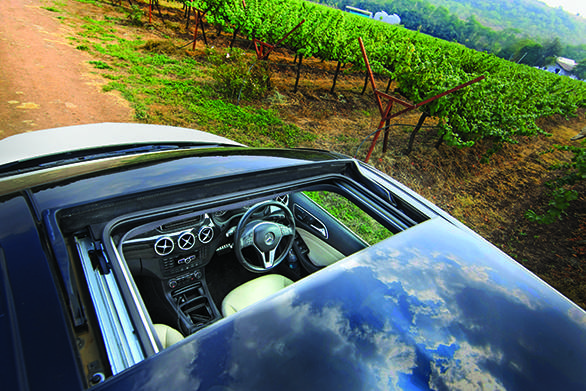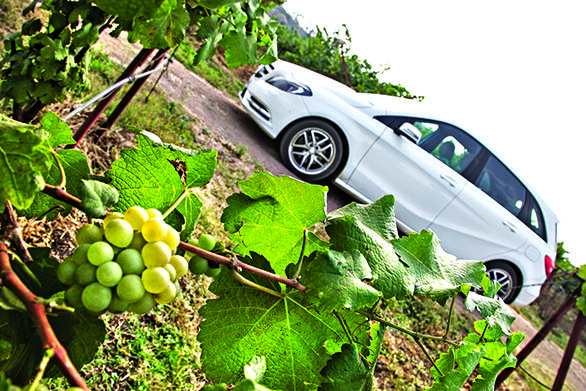 Price (Ex-Delhi)
Starts Rs 31.99 Lakhs
Related Stories