Maruti Suzuki Celerio diesel long term review: After 16,333km and 10 months
I tried and I should say tried really hard at being gentle with the Celerio's accelerator. You see the puny 47PS engine is eager to deliver and I can't help but give it the beans everyday from my place to the office and back. She has been an absolute hoot to drive with the chassis being a willing partner in the equation. Some call the engine underpowered and to a certain extent, if you drive daily, you will feel it too. There's ample torque but when you really need it, the lack in power shows up. A performance box from Race Dynamics is on the anvil and Halley has promised to source it for me as soon as possible.
The Celerio definitely outperforms its output and I enjoy my daily commute. In fact, I wanted to take her to the Auto Expo, close to the place where she was born. The lack of luggage space for all our equipment was the only reason she had to stay back home.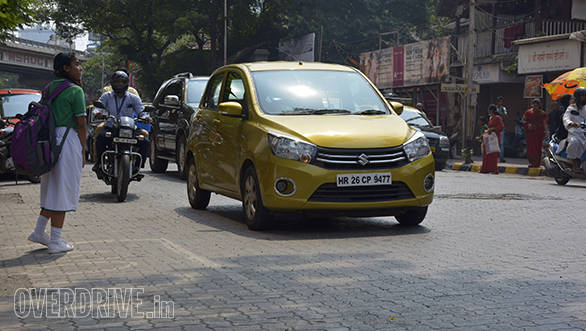 Being compact doesn't mean she isn't spacious. She can seat four in good comfort with five being a squeeze, though not a tight one. Ideally I would have liked bottle holders in the front door pockets. There is a slim bottle holder at the rear though. There's also a covered cup/bottle holder that lies between the two front seats. The boot which I have sparingly used can hold three-four small suitcases.
To the heart of the matter now. The Celerio's 800cc engine is a hoot. Anyone and everyone who has driven the Celerio has been all praises for it. Sadly though the sales numbers haven't exactly been a testimony to this. A little analysis tells us that it is the slightly higher price (and the noise!) that is to blame.
We will be returning the Celerio diesel back to the company in a couple of months. I for one will definitely miss the squealing piglet like noise that her tyres make when taking a turn in the parking lot.
Price (Ex-Delhi)
Starts Rs 4.99 Lakhs