Maruti Suzuki Celerio diesel long term review: After 15,345km and nine months
In the last two months, I've driven the Celerio to Goa and Belgaum twice, clocking about 3,000km or about as much Lijo commutes in a month! It's not the first choice for a long distance car, considering its size and the fact that the engine makes just 4PS more than my KTM Duke 390. But what makes the little Celerio work so well is its combination of light weight and a surprising amount of torque. It has a narrow power band, with a surge between about 1,800rpm and 3,500rpm but the torque is available down low and allows the car to chug about in low gears peacefully. Fourth works above 40kmph and fifth is good from 60kmph to the top speed of about 140kmph.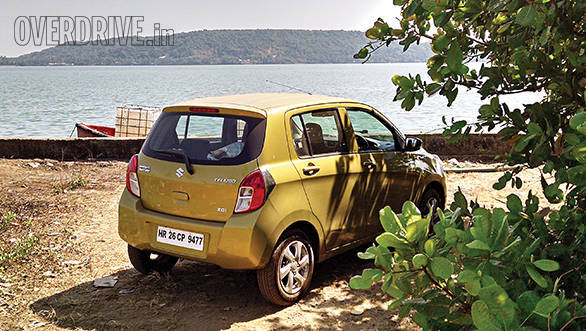 It's the driveability from this engine that makes it work on the highway, and the motor is happy sitting at about 120kmph all day long. What makes it a real joy is that at these sustained speeds, it indicates about 20kmpl on the clocks which makes it about as expensive as a luxury bus from Mumbai to Goa! The downside is that the motor isn't strong enough to make quick overtakes and the only way to drive this car quickly on a highway is to carry momentum. And there's the noise – it's pretty smooth at cruising speeds but embarrassingly clattery in town.
But it's not just the affordability that makes me steal Lijo's beloved longtermer every time I travel. I find the Celerio is comfortable and has every feature I need. Ride quality is good, highway stability is reasonable, I have the comfort of knowing there are twin airbags and ABS keeping me safe and the audio system offers USB playback as well as Bluetooth streaming. Last month, I travelled with two friends and they were comfy in the back while the boot had enough space for our luggage. The Celerio is supremely practical and amazingly economical but it's not fast enough to excite. Fun handbrake though.
Price (Ex-Delhi)
Starts Rs 4.99 Lakhs