Living with the Superbike in India - 2013 Hyosung Aquila Pro GV650
The Aquila got Abhay the stares and, thankfully, had the go to match its considerable show. Riding the bike was easier than expected everyday even in Mumbai's traffic, making it likeable and surprise, even practical.
What is it: The Aquila Pro is the newest Hyosung on sale. It uses the 650cc V-Twin from the GT650R sportsbike's and is a typical, lowslung cruiser with a long wheelbase.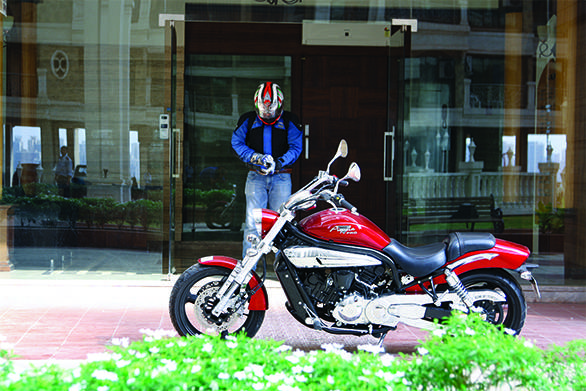 Off to work!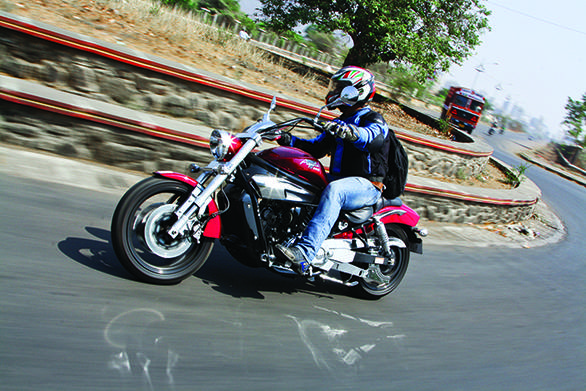 The Aquila Pro is so highway happy!
Between the big engine and the comfortable riding position I was quite surprised at how comfortable the Aquila Pro proved on the highway. You can go very quickly without making any significant effort and I think the highway rides were just great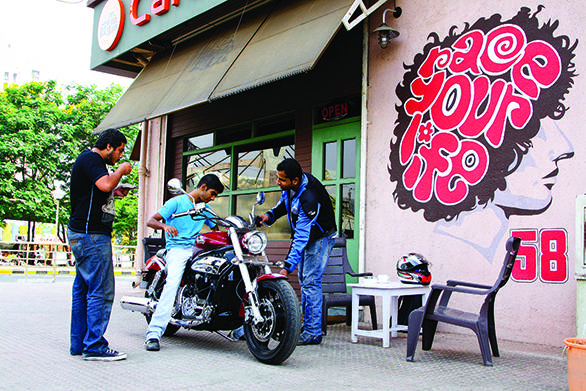 Friends loved it!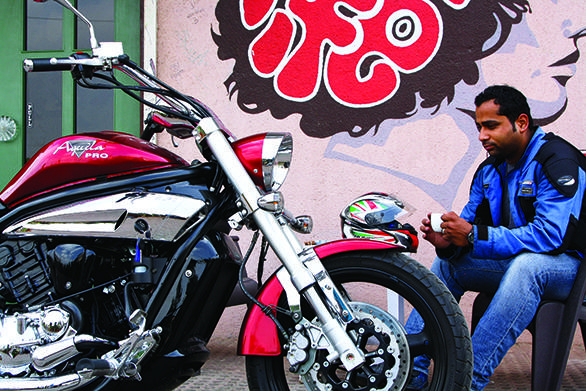 Coffee time
The daily drag:
The Aquila Pro is very easy to ride but you have to learn to deal with the jerkiness of the fuel injection at low revs. The engine tends to snatch right off idle and it makes slow speed work a bit harder than it needs to be. But once speeds come up a bit, it's easy as pie to ride as long as you have the maturity to not over do it - it makes 74PS and that is fast enough for new riders to wade in with a bit of patience and maturity
Tanked up
Stared at
Gotten Stuck
Built to last?
The Aquila Pro may share the big gap between tank and frame with the other Hyosungs but despite the hammering the Mumbai roads gave it, I have nothing but faith in its build quality. Over seven days of fast and loose riding, the motorcycle never felt like it was feeling the stress of it, nothing vibrated or shook loose and that was a big vote of confidence for me in favour of the Aquila Pro
The co-rider conundrum The pared away pillion pad is a mystery to me. No sissy bar means the pillion has to hold the rider firmly to avoid sliding off under acceleration while just a small backpack on the rider means that there is no space left for the pillion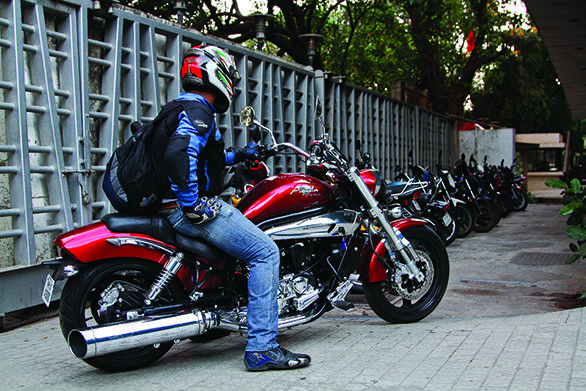 The long and short of it: A large turning radius, wide bars and significant length does not bestow turn on a dime agility. This manifests most forcefully when you have to duck walk the Pro into tight spots in a crowded city parking lot. Between the crowds and difficulty of parking, this is the hardest bit when it comes to riding the motorcycle everyday
 Images by Varun Anchan