Living with a Supercar in India - Audi TT
From eating out to driving through the narrowest roads Mumbai has to offer, shopping and even touring to Lonavala, the Audi didn't disappoint and did all of it in style.
The Audi is a compact sports car and one of the most affordable coupes available today. The four cylinder 2.0 litre engine may seem underpowered on paper but actually packs a V6 like punch. The car boasts four seats despite a low ride height and roofline.
Monday morning blues... not really! Who wouldn't wake up early to drive a sportscar to work?
Agreed, like everyone at work I'm late to work on Mondays (Ed- every other day too!) but when I knew the TT was going to be my ride for the week, I was up early and ready to set out to work. It's not everyday that I get to live with a two-door sportscar you see...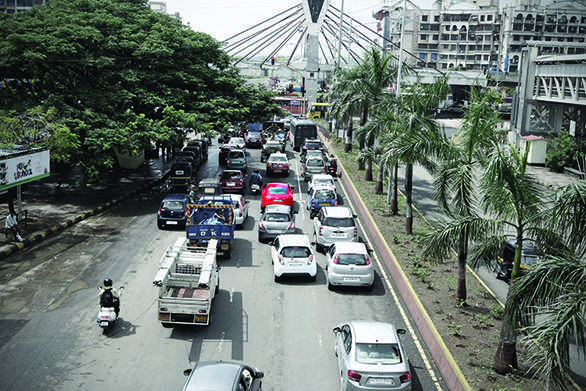 Traffic nightmare? A colleague of mine mentioned me on Twitter and even added a picture of me stuck in traffic. It read @halley_27: Audi TT stuck in Mumbai traffic #sacrilege #wasteofacar. In my defence, after
driving an SUV with a heavy clutch to work every day, the TT felt like heaven. The twin-clutch automatic gearbox meant I didn't have much to worry about shifting gears or slipping the clutch. And the super Bose stereo was put to good use, not necessarily a good thing in a sports car.
Lunch: I'm a complete food junkie and love indulging in some good food. This meant I had to drive to one of my favourite eateries in Mumbai. Normally I'm asked to park slightly away from the cafe but guess what? Since it was a TT, I could park the car next to my table. Such are the benefits of driving a sportscar, especially in red. The waiter even thought the car was from Maranello until the actual car passed by.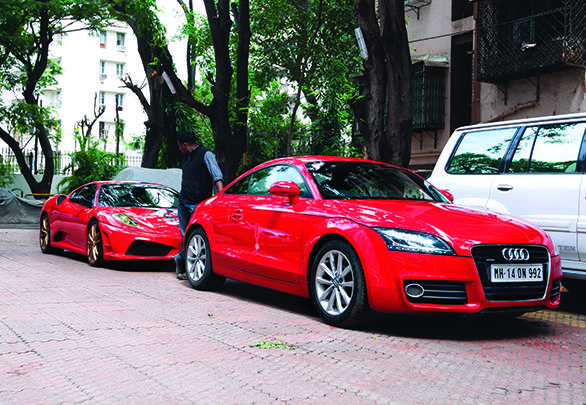 Outgunned!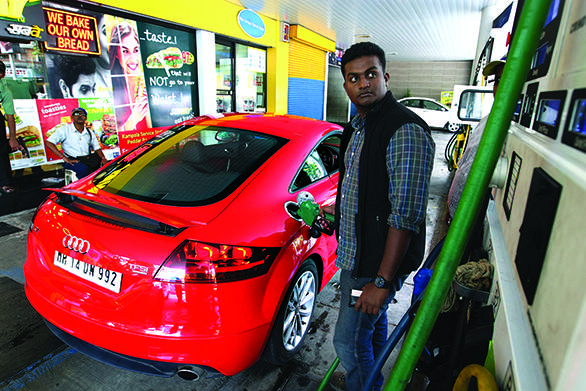 Tanked!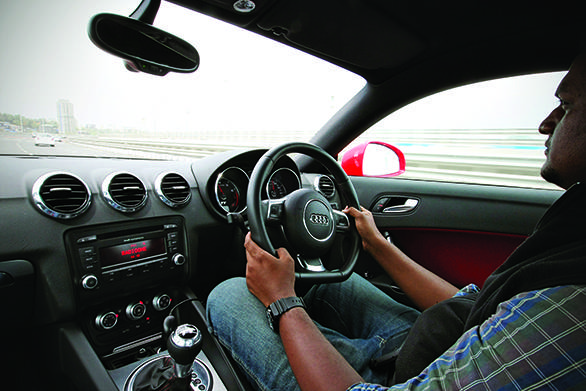 Paced!
Shopping: A last minute invite to a manufacturer's cocktail party meant I had to be dressed in formal attire. I was apparently not dressed for the ocassion and went shopping to a high lifestyle luxury shopping mall. What happened next? There wasn't one but three valets in line for the key!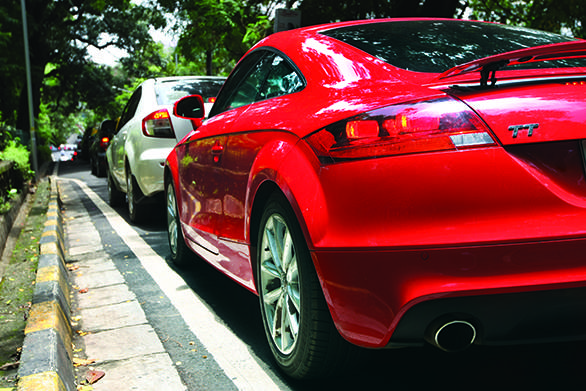 Jammed!
Parked!
Stalked!
Home!
Stocked!
Lived with it, literally: Who says sportscars can't be spacious? There was enough space for my backpack, travel bags, umbrella and me! Yes, with the rear seats folded, boot space transforms from 292 litres to 700 litres. This makes it as spacious as a lounge bed! After a week of driving through Mumbai's bumpy roads and potholes, the TT too felt rattled.
Price (Ex-Delhi)
Starts Rs 63.12 Lakhs