Is this the end of the road for diesels in India?
Diesels that were known to be cranky, high maintenance and unreliable were suddenly munching miles and turned out to be the more 'economical' option. Just over a decade ago, when petrol got de-subsidized in 2010 the fuel price surged upwards. Diesel prices were still being regulated which led to a huge difference in petrol and diesel fuel prices. Diesel engines are inherently provide better fuel economy and naturally, the popularity of diesel engine cars multiplied.
Also, it was around the same time that the Fiat-developed 1.3-litre Multijet engine arrived in India and changed the landscape forever. Carmakers also wanted a piece of the 'profit' pie and hiked diesel car prices, a trend that continues till date. Diesel fuel prices did also get deregulated in 2014, but by then, the sheer economy of the diesel mill justified the higher ticket price.
Since 2014 though, as diesel prices began increasing, petrol car sales were back on the rise. In 2013-14, 58 per cent of the cars sold in India were petrol and the percentage increased to 77 in 2017-18. According to recent reports, the percentage of diesels might have slipped below 20 per cent in the wake of the recent shift to BSVI and the increasing popularity of electric cars.
Maruti Suzuki has been one of the first companies to announce a petrol-only line-up for their cars which means, some of their most popular models, the Maruti Suzuki Swift, the Maruti Suzuki Dzire and the Maruti Suzuki Vitara Brezza will now take a hit. The Brezza and the Maruti Suzuki S-Cross crossover SUVs have been diesel only and while the Brezza now gets a petrol, the S-Cross' future is yet unknown. But, with the Suzuki-Toyota partnership and Toyota betting on diesels, there is a chance that you might be able to buy the Toyota-badged Brezza and the Maruti Suzuki Baleno with a diesel engine.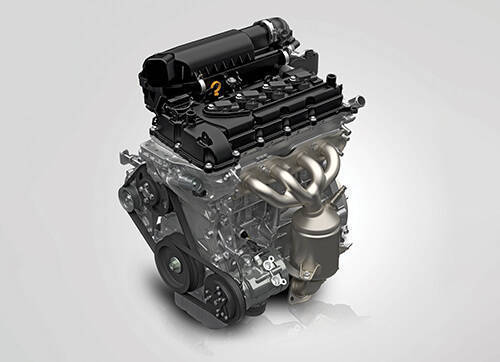 Maruti Suzuki K-Series petrol engine
Renault-Nissan and Volkswagen group have said that they will eventually switch to petrol-only line-ups. The Volkswagen Polo and Volkswagen Vento have been offered only with the petrol engines after the BSVI upgrade, but there is a chance that a diesel might also be offered later, if they manage to upgrade the existing 1.5-litre engine to meet the emission norms.
On the other hand, Hyundai and Tata are seen to be ramping up their diesel game to take over the void left by MSIL, Volkswagen and Skoda and Renault-Nissan. Mahindra with its strategic partner Ford is also looking at the diesel pie, especially in the lower segments with its new set of engines.
Having said that, we have had instances if Maruti Suzuki dealerships telling their customers that diesel will be banned in future and with almost two thirds of the Indian car buyers visiting a Maruti dealership before making the buying decision. This might lead to an impression of an impending diesel ban, which in fact it isn't.
The economics that made the diesel viable in the first place has also become defunct. With Rs 25 difference in petrol and diesel prices, the higher initial cost and maintenance costs could be recovered in five years if you ran a minimum of 1000km-1200km a month. Now, with the disparity in prices being reduced and the average monthly usage of the Indian car at 1000km, a petrol car makes for an economically prudent choice as well. Adding to it is the increased social and ecological awareness in the past few years.
Diesel engines tend to emit more nitrous oxides and particulate matter which concern air-pollution. With electric car options now almost at par with IC-engine cars and petrol-hybrids offering better fuel economies, it is expected that petrol-hybrids will turn out to be the new diesels while electric-cars will be the new petrols. In the sense that, electric cars might be majorly confined to urban/local usage while the petrol-hybrids will take on the cross-country drives.
That does not mean diesels will be extinct because there are still private car users who clock over 25,000km in a year and taxis that average at 50,000 to 1 lakh km every year. Plus, in big SUVs and premium cars, diesel engines, with their better torque characteristics, perform better and are genuinely more economical to run.
Which means, if you want a diesel car, you will still be able to buy one, but the choice will be limited. For those who need a diesel but aren't opting for one because of the 'news' that diesel cars might be banned, if a car is sold to the buyer, the government has to honour the 15 years of validity of registration unless under extraordinary circumstances. Also, for a production car, the OEM and spares suppliers are bound to provide spare parts for at least 10 years after ceasing production of the car which means that the serviceability should be unaffected.
Price (Ex-Delhi)
Starts Rs 5.59 Lakhs
Price (Ex-Delhi)
Starts Rs 5.89 Lakhs
Price (Ex-Delhi)
Starts Rs 8.39 Lakhs
Price (Ex-Delhi)
Starts Rs 5.73 Lakhs
Price (Ex-Delhi)
Starts Rs 7.34 Lakhs
Price (Ex-Delhi)
Starts Rs 6.17 Lakhs
Price (Ex-Delhi)
Starts Rs 8.78 Lakhs