Interview: Rahil Ansari, head of Audi India, on the brand's new goals
We recently had a chat with Rahil Ansari, the new head of Audi India. Here's what he has to say about Audi's goals in India, his priorities as the new head, and the brand's upcoming vehicles.
How big is the A3 for SUV obsessed India?
It is very important for us. If you look at the past, in 2014 at that point it won the global awards for compact sedan of the year. Now having launched the car in 2017 it is a special occasion for us in India. At the same time, Audi will start a new strategy "Audi Reloaded". It will be to attract the younger audience, the so called upgraders. We also have an entry level SUV, the Q3 but an A3 is a very good alternative to that audience.
Could the upcoming Q2 be a game changer?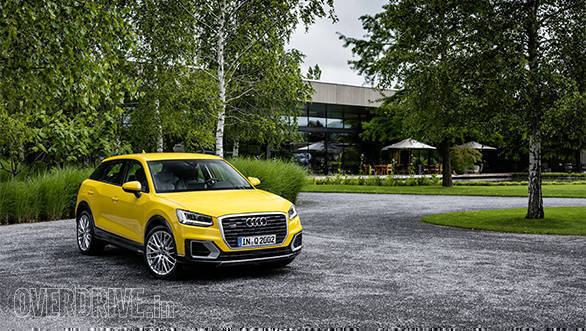 The Q2 we are currently evaluating whether it is the right thing to launch in the market or not. Our main focus is on the other models, the A3 and Q3 to be honest. We want to take them to next level. Obviously, we have many new products coming, as I told you, it's the Audi Reloaded, Audi Reloaded also means 10 product launches this year.
Audi intends to double volumes to 20,000 by 2018. Realistic?
We want to be at the top and this is a clear vision that we have, I have, for Audi India to be the number one luxury car maker in India, it's a clear target and clear vision because we belong here. We have do whatever is necessary to reach there, however, in a sustainable manner. We don't have to be there tomorrow and I won't tell you that we have to be there on 2018 or so. It it has to be in a sustainable manner and once we reach there, we want to stay there.
Does dieselgate present a challenge?
No, I think the market dynamics in India are now positive in the luxury car segment. Not only for us, but the entire segment is growing. For us, it fortunately is double digit growth, which is good.
The competition is moving forward more aggressively
I would say that's a perception from your side (laughs). Fortunately, our customers appreciate what we are doing. To be on a positive side, we are doing many things differently. A good start is the A3, with two kinds of positioning through the Cabriolet and sedan. We're also playing the young, innovative and progressive brand appeal that Audi has. We have an advantage as we are perceived as the youngest brand in India. Effectually we are as well, because our average customer age is around 40 years which is good for us. Also, when you speak about sustainability, we want to keep it in our brand. Once a customer enters, for example, the A3 or Q3 we want to maintain the customer in the Audi family. We are also entering segments that are completely new in the market and Audi is known to be a trend setter. Let's take the example of Q7, we were the first one to enter the luxury SUV market, with that car we had tremendous success. The Q3 was the first mover in its segment and so was the A3 sedan. The Audi A5 may also be the first mover in the segment as we are going to launch it this year. Having set this we are not only looking at fulfilling customer's requirement but also at exceeding them.
Your number one priority this year at Audi?
There are lots of priorities. I've been here for a few weeks and to be honest I have a fantastic team behind me. I think that's very unique and I am very happy to have very committed and dedicated people as part of my team. The passion that these people have for Audi India, I want to bring that passion to the dealer network and to our customers. That's probably my biggest priority.
Your take on the significant policy changes in India
I think they are positive and challenging, both. Positive in a sense, for example, take GST that's happening now. We appreciate that there's a much easier tax structure that makes life life easier for everyone. While we're still evaluating the impact of it, I still think there is value in having something like GST. Aspects that were challenging, according me, were the diesel ban in NCR and BS3, even if we were not impacted. I think they're a couple of examples where manufactures should have had more time to be prepared for it, While there may be a justification do such things, it's always important to see the other side and have a preparation time for it. Let's say for BSVI, we now have the preparation time for it. That's something which is good and well appreciated. At the same time, I'm sure the government will ensure the fuel quality will be there. But the important thing is that there's is time to get prepared. Having said this, yes, it's very dynamic.
Price (Ex-Delhi)
Starts Rs 55.4 Lakhs
Price (Ex-Delhi)
Starts Rs 34.99 Lakhs