Interview: Porsche India's Pavan Shetty on electrified cars, upcoming launches and the new Macan
We caught up with Porsche India head Pavan Shetty on the sidelines of the launch of the 2019 Porsche Macan facelift. Here's what he had to say on Porsche's fuel strategy, the Macan's maintenance packages and on the two new Porsches coming to India soon, the Cayenne Coupe and Taycan EV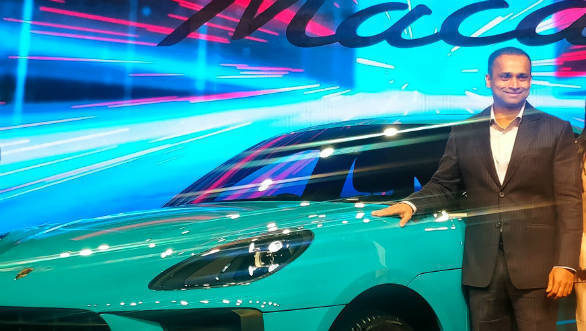 Tuhin Guha: Hi Pawan, thank you for speaking to OVERDRIVE. Can you tell us what the fuel policy is for the Volkswagen group in general for India? Given the new BSVI norms coming, what will be your reaction to that?
Pawan Shetty: I will not speak for the VW group but I will speak for the Porsche brand. Beginning of last year, Porsche made a decision to not have diesel in the portfolio altogether. Also for a sportscar brand like ours, diesel doesn't pay a very important role. It was really a small portion of our sales. So we decided to move completely towards petrol and hybrids. We will have our new electric car coming beginning of next year into India, and somewhere by the middle of 2025, 50 per cent of our portfolio will be either EVs or hybrids. This is the plan globally.
TG: The Porsche Cayenne has a hybrid option but the Macan doesn't get an electrified powertrain. What is your strategy with this product then?
PS: Right now we are offering an e-hybrid option in the Panamera and the Cayenne. Macan will be our first SUV to go fully electric by the beginning of the next decade.
TG: The second generation Macan will be fully electric?
PS: Yeah, that is the strategy right now. I think a hybrid is something which is more in the news right now, thanks to the Cayenne and Panamera.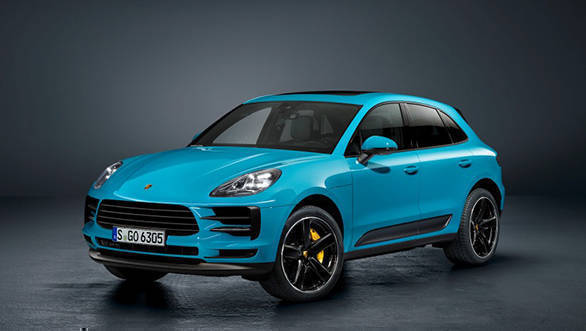 TG: The major theme of this launch was to make the Macan more accessible. Apart from the sub Rs 70 lakh price, what else have you done? Can you tell me a bit more about the new maintenance package?
PS: So I don't think the price is the most important topic when it comes to Porsche. I think it has more to do with the overall package. The Porsche brand is very well respected in India, very well-revered and there is high aspiration towards the brand. But sometimes it is also important to not just talk about quality. It is also important to justify what it means to us, this is what we represent by the maintenance package that we are offering. I believe it is very competitive when you hear what comes with it. There are two packages, one is the base package which offers regular maintenance coverage at around Rs 1.5 lakh mark. Then you have an elite package which includes everything that Porsche recommends for maintenance over a four year period. This even includes tyres. So for four years, you have complete peace of mind. We take care of everything. As you know, there is price inflation every year, and so on, but you are completely covered from all of that. For us, it was important that a Porsche customer doesn't just feel safe while driving a Porsche but also feels secure while owning one.
TG: Have you taken any steps that make financing a Porsche easier, like more competitive finance rates? Those are the biggest factors right in making cars like this more approachable.
PS: Yeah we offer Porsche Finance to our customers, for people who want such a product. But most of our customers are businessmen with great access to their banking facilities, and they sometimes choose to deal with their existing bankers because of their relationships.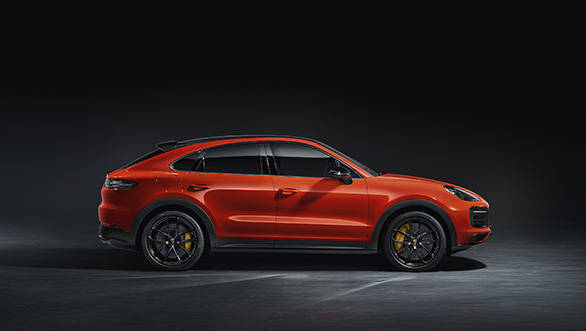 TG: Can you tell us a bit more about your upcoming launches, like the Cayenne Coupe and the Taycan EV. Can you give us a timeline on when those launches will happen in India?
PS: The Cayenne Coupe is for those people who would like to really push the Cayenne's performance aspect to the next level. It will come somewhere in the fourth quarter of this year. It will come with a V6 engine and a Turbo variant.
The fully electric car will come by the end of the first quarter or early in the second quarter of 2020, in terms of a calendar year. These are two next big launches which are very exciting for us. There is a lot of interest around these cars in the market.
TG: When a carmaker launches an EV in India, say like Hyundai and Audi, they are also providing some infrastructure to go with it. They are setting up stations at dealers and also doing home installations. Are you looking at a similar strategy for the Taycan?
PS: Absolutely, right now we are looking at some base level infrastructure from our end. We will have tie-ups with some top hotels in the country to set up charging stations. We will offer charging hardware at both home and office locations. But we are also educating the consumer on how to use these facilities because that is a primary step in the entire purchase process. It will not be as straightforward as buying a regular car. You have to do some study around the customer in terms of the charging grid and so on. We will offer all the support to our customers in realizing their dreams of buying an electric car. But infrastructure development in the future can really help this segment.
TG: Thank you so much for your time Pavan.
Price (Ex-Delhi)
Starts Rs 69.98 Lakhs
Price (Ex-Delhi)
Starts Rs 1.19 Crore