Indian Scout Sixty longterm review: After 9,787km and three months
The guilt of having a cruiser in my garage but not being able to take it out on long rides finally got the better of me. It's been a couple of months since the Scout Sixty joined our long term fleet but I'd only been using it for commuting to office and that's something that was gnawing at me. Of course, the wife did her bit in pushing me to stop lamenting and go out for a ride by asking me, "If you can wake up early morning to catch flights - something you despise - why can't you wake up early on Saturday mornings and go for a ride, especially since that's something you want to do so badly?"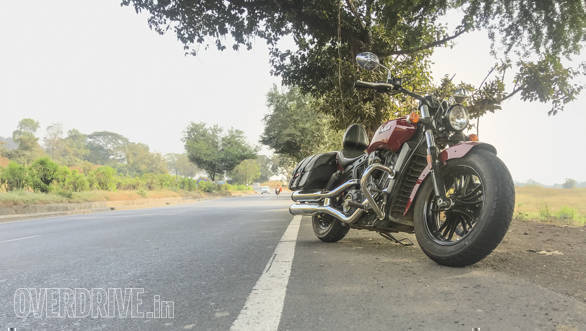 That was it. So one of my new year resolutions was to wake up early morning on Saturdays instead of lazing in bed, go out for breakfast rides. And the Scout Sixty has been a rather likeable steed for the purpose. In fact, the early morning rides have worked well for the bike and me both. I've come back home after the rides feeling refreshed and relaxed, with a recharged mind, free my brain from the hectic schedules we follow on weekdays. And I'm certain that if it could, the Scout Sixty would thank me for finally taking it out of the confines of Mumbai's traffic!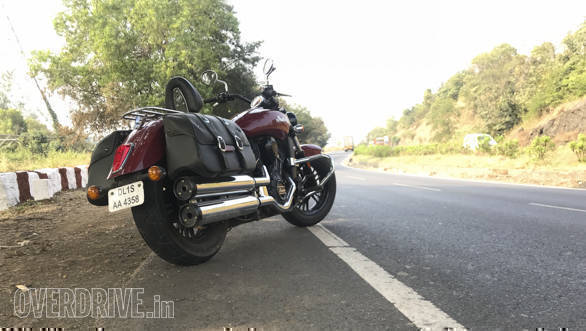 Its engine runs cooler at highway speeds while feeling smoother than it does in city. I must mention though that I've constantly felt the need for a sixth cog while riding on open roads. What's more, the ergonomics feel spot on for cruising but the bigger highlight to me is the backrest. I wish the front tyre offered more confidence when braking from speeds though. There's adequate bite from the brakes but there have been occasions when I simply didn't have the confidence to brake as hard as I wanted for the fear of losing the front end. Apart from that there isn't much to complain about - it's been a few weeks of riding out regularly and the Scout is clearly loving its time on the highway. The gearbox has gotten slightly notchy and it's now time to get the bike serviced. Until then and till the mercury rises, I am going to continue recharging my senses with weekend rides - something I recommend you should try as well!
Acquired: Nov 2017 | Total mileage: 9,787km | Last report at: 9,177km | Fuel: 42.06 litres | Economy: 14.5kmpl
Last update: The Indian Scout Sixty joins the OVERDRIVE long term fleet
Next update: The Scout Sixty goes for a service
Price (Ex-Delhi)
Starts Rs 12,69,500