In conversation with: MotoGP 2021 world champion Fabio Quartararo, on defending his title, plans with Yamaha, who he's looking out for
Fabio Quartararo became one of the youngest world champions in the premier class of motorcycle racing when he took the title last year, at 22 years and 187 days old. This year, he finished the first race of the 2022 MotoGP season in ninth place, on a factory Yamaha that was visibly down on speed. That's obviously not good news for the reigning world champion to mount his defence. Yet, on the eve of the Indonesian GP at the Mandalika International Street Circuit, Quartararo remains hopeful, with a well-practised maturity beyond his years, that masks his disappointment quite well.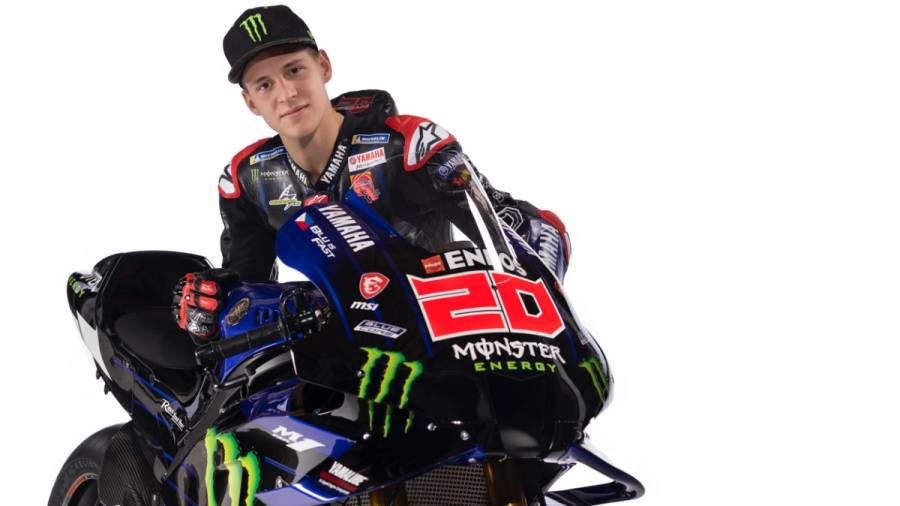 OD: The less we speak about Qatar the better, but can you talk us through what went down there?
FQ: In Qatar we had a tyre issue problem, and then we know what what was the other problem…
OD: So what is the bike like this season compared to last season - what's changed and what's not?
FQ: Let's say the change was not big enough. Let's say in the positive side, we are riding a really, really similar as last year. So I will not really talk about the evolution of the bike because again I repeat always the same thing and I don't want to complain. So, at the end, what I said from the test until now is not changed. 
OD: What is your wish list for development for the bike later on in the season, or the 2023 bike?
FQ: Basically more power is the first important first thing, and then more rear grip and turning of course is two points that I really need to fight constantly for the victory. Because our power is is something that we need to work on since I arrived in Yamaha, and rear grip is not so bad but as soon as we arrive to a track that is not so good on the grip, we are struggling so much. So these are my two requests.
OD: Mandalika is, of course, a track that you like and the track also seems to favour the Yamaha considering the emphasis on handling versus top speed .What do you think your chances are this weekend?
FQ: I think we need to forget that Yamaha is a good bike for handling, or turning. This is old, this is the old ration when we were in 2014/15/16. I mean, right now all the bikes are turning so much, turning so well, with good acceleration. So at the end, our fight is to do our best. It's not a strong track for us, because now every bike turns. 
OD: It's good to see you at the top of the timesheets in FP2. What's changed from the last time you were out on the Yamaha?
FQ: You know, it's a track that we had three days of tests at and of course, I've been feeling better. So that's that's it, nothing really changed.
OD: Did the track resurfacing have something to play in this? Or the changes to the tyres?
FQ: Yes, the tyres are different. Tarmac is different, but basically the feeling is still there. So this is the most important thing, and I feel like we can achieve a good thing.
OD: Any surprise development on the Yamaha that we can look forward to the season or that you're looking forward to the season?
FQ: While for sure we will try to make to make something on the bike and the development, I'm sure Yamaha is working so hard. But I have no information that at the moment.
OD: Which rookie of the season are you most excited about?
FQ: The rookies is difficult to know, because after just one race it's difficult to know. But I really like Fernandez, because he was really fast on his last year in Moto2. To be honest, I think all the five rookies that are in MotoGP this year deserve to be there.
OD: Who are you watching out for? Who's your biggest rival this season?
FQ: Basically the top 10 of Qatar, and Peco and Martin will be the guys to watch.
OD: Who do you think Yamaha should watch out for this season - Ducati, Honda, or even Suzuki?
FQ: Everyone!
Note: Truth be told, in our first attempt at this interview just before the first of the practice sessions, which was cut short by network issues, the champ's mood was decidedly less upbeat. But with another shot at speaking to Quartararo post FP2, where he found himself at the top of the timing sheets with a new lap record to his name, the air was definitely less tense.
MotoGP is exclusively broadcast in India by Eurosport India. 
Price (Ex-Delhi)
Starts Rs 1,02,700