Image Gallery: Swift ICOTY Drive - Flag Off
The Maruti Suzuki Swift is a fine example of evolution in an automobile. Over its three generations, it has stuck to its roots - the unique shape, the youthful design, the simple yet functional cabin and fun driving dynamics and yet it has evolved over the years to bind its trademark attributes to new-age technology and trends. Another characteristic that has stuck around with the Swift over the generations is its ability to win awards - especially the prestigious Indian Car of the Year (ICOTY) award.
In fact, the first-generation Maruti Suzuki Swift was the first-ever car to win the ICOTY in 2005. The second-generation model bagged the award too, in 2012, and the third-generation Swift scored a hat-trick for the family by earning the ICOTY honour in 2019. So the Swift is undoubtedly the most prominent name on the ICOTY wall of fame, and Maruti Suzuki took this opportunity to etch that very name on the map of India using GPS art.
The third-generation Swift recently won the 2019 Indian Car of the Year (ICOTY) award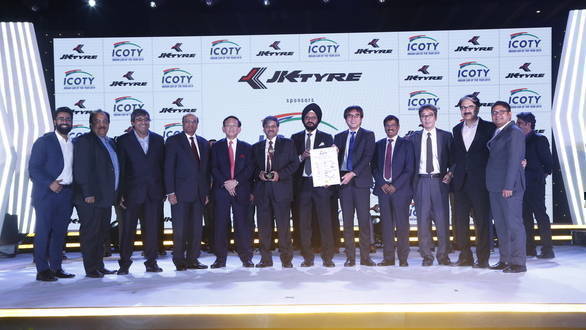 All three generations of the Maruti Suzuki Swift have won the prestigious ICOTY award
Maruti Suzuki celebrated the Swift's hat-trick at the ICOTY awards in a grand style - by etching its name on the map of India!
This feat was achieved using GPS Art, wherein the artists 'draw' the art on a virtual map by actually moving on a predestinated route using a global position system (GPS) device
Finding the right route to achieve the design is usually a challenge, but given India's extensive road network, writing the word SWIFT using GPS Art, promised to be more enjoyable than challenging - more so because of the car we were to drive. The Swift is a great road trip companion!
All the partnering publications of the ICOTY participated in this celebration by driving the Swift cars fitted with the GPS logging device
OVERDRIVE took the responsibility of drawing a part of the top line of the letter T
OVERDRIVE's journey in the epic Swift ICOTY drive panned across the Eastern coast of India, starting in Ongole in Andhra Pradesh
We drove all the way to Chennai to complete our contribution to the letter T in the word SWIFT
Click here for more photos from the Swift ICOTY Drive, where we explored Ongole in Andhra Pradesh.
Price (Ex-Delhi)
Starts Rs 5.73 Lakhs