Image gallery: Rallye 604
The Rallye 604 is not your typical rally. Yes there is a time clock ticking and yes there are penalty points for infringements but there is a heady dash of fun too and that's what sets this event apart. Cars that were manufactured up to 1995 are eligible to participate in this one of a kind rally that starts from Garage 10 in Gelsenkirchen, Germany. Our consulting editor Bob Rupani was at the helm of a 1977 Volkswagen Scirocco. His navigator, Caroline Jäckel and he had just met but they formed the essential driver-navigator bond almost instantly. Over the next four days and 700km, they had to perform various tasks that required skill as well as teamwork. Challenges such as stopping a model car within a designated distance, throwing a newspaper into a bucket while the car is in motion, opening a cylinder head and refitting a spark plug after removing it and many more turned out to be testing but they do seem like a great deal of fun - just look at the images below. And nothing matches the experiece of driving a beautiful, iconic and painstakingly maintained car through the scenic German countryside with likeminded and passionate people for company.
The enthusiastic participants get set for the Rallye 604
Bob Rupani and his navigator Caroline Jäckel with the VW Scirocco
The iconic Chevrolet Corvette rolls on the red carpet
Many felt Carolin and Bob were a regular team, though they'd only met at the start of the Rallye 604
This event has lots of games and tests. Get your model car to stop in the marked slot. . .
. . .Or throw newspapers into a bucket from a moving car
...Or hit the bull's eye
Driving while trying to keep a glass of water from falling off the bonnet was fun
The hand grenade gear selector was quite a cool touch 
The Willy's Jeep
The parking lot was full of young vintage beauties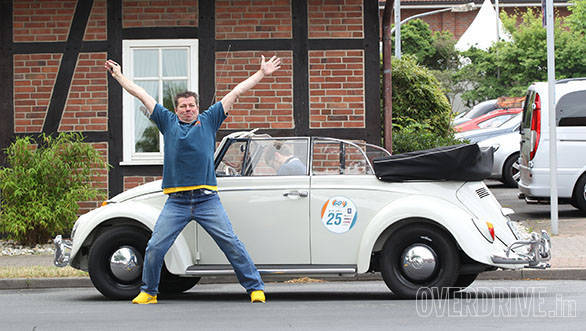 This VW Beetle brought back some fond memories of the people's car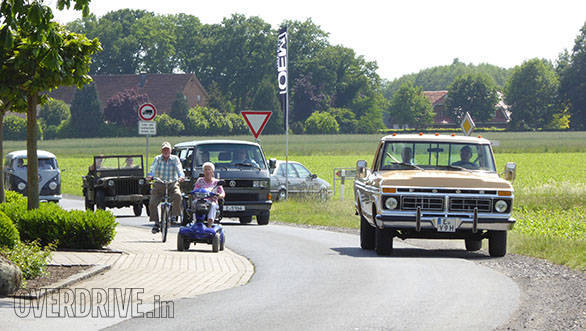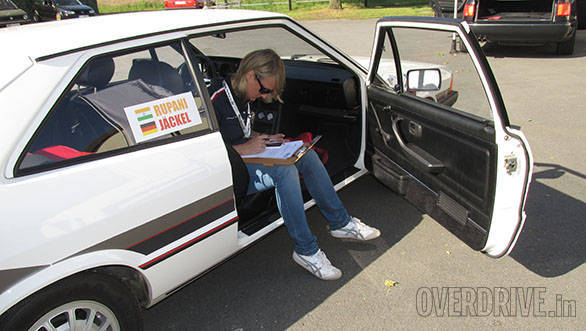 Caroline was not just good with the road book and directions, but also very friendly and helpful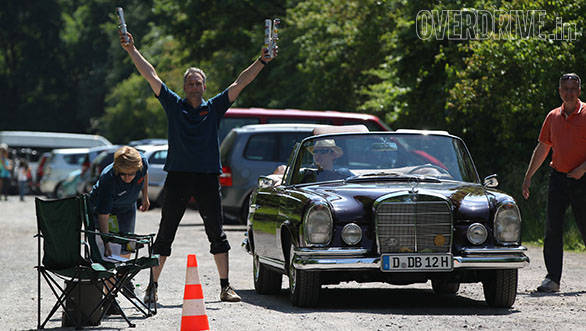 The participants kept encouraging each other
After the driving and tests were done, it was time for currywurst.....
... and some local beer
Yes. Lady Luck was by our side - atleast the first day
Images by Dieter Debo, Carolin Jäckel & Bob Rupani
More from OVERDRIVE on the Rallye 604:
Driving a 1977 Volkswagen Scirocco at the Rallye 604
.
Related Stories