Hyundai i20 Turbo DCT long term review: Fleet introduction at 2,574km
The timing couldn't have been more perfect – the i20 Turbo DCT showed up on the day of Diwali. To new beginnings, and firecrackers! I'd been driving another firecracker, the Grand i10 Nios Turbo, for a small while just before it, and jumping out of that into the i20, the immediate feeling is that you're sitting much lower, and in a wider, far more expensive car. Fitting considering the asking price (Rs 11.32 lakh) on this top spec Asta (O) model with the contrast black roof (a must-have, honestly). Though, a couple of people did seem to think the new i20 was actually more compact than the Nios that had just departed my garage, probably due to the more squat design of the new i20. If you're on the fence because of the i20's new clothes, it's worth considering that it looks genuinely striking in person, and far better than pictures or videos suggest.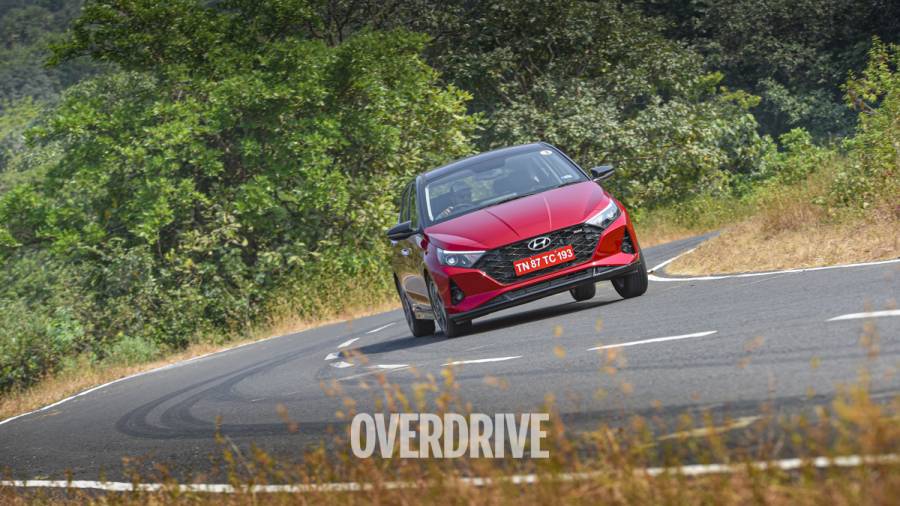 The cabin, on the other hand, is brilliant to look at – especially at night where the cool blue ambient lighting and blue-white lettering on the instruments comes to life. It's definitely an expensive looking cabin, but doesn't feel like a massive step up from the Nios when it comes to the quality of plastics used, like on the doors for example, while I really don't understand the lack of an auto dimming inner rearview mirror for the price. If you can live with these strange exceptions, the i20's redeeming qualities are many and, honestly, easy to get swayed by. The wide infotainment screen, for example, I think has spoiled me rotten, making even the once-wow-inducing screen in new Volvos, seem a little small in comparison.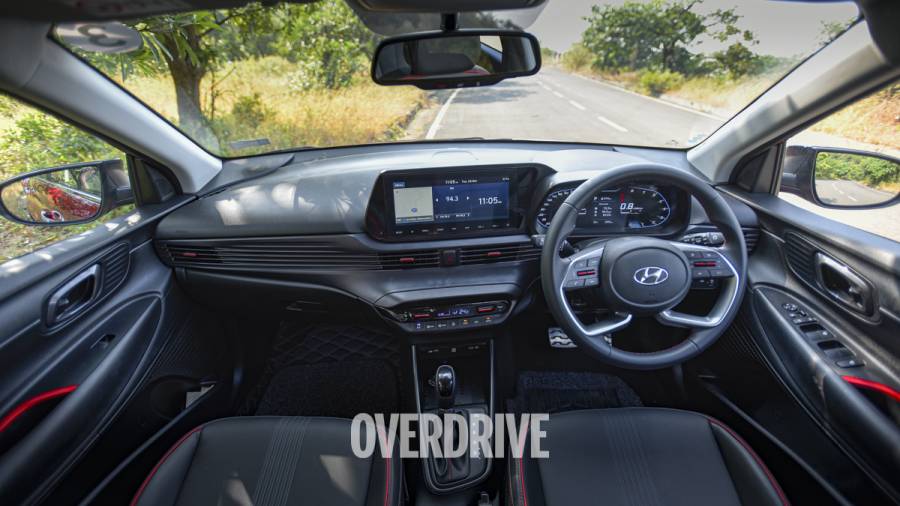 As for how it drives, the main takeaway is that the 1.0-litre turbo-petrol motor and 7-speed DCT seem perfectly in sync with each other in this car, and pace truly seems effortless. Note, the new i20 is 100kg lighter than the outgoing car, and lighter than everything else this 120PS-tune engine goes in, and it feels like it. It looks like it'll return a city efficiency around the 11-12kmpl mark but our next report will have a more keenly reported figure. The i20 should be off for Hyundai's annual Great India Drive soon, and our next report may just include musings from how the drive in it was. 
Also read, 
Hyundai i20 Turbo DCT long term review: After 6,036km 
Price (Ex-Delhi)
Starts Rs 6.8 Lakhs