Hunter's truck
Maharaj Kumar Harshvardhan Singh of Dungarpur  owns a 1951 Chevrolet Series 3100 ½ Ton pick-up that won the 'Shikar Class' prize at the Cartier Concours d'Elegance event in 2013.
This special Chevy was built for shikar or hunting, and is in completely original condition
This Chevrolet has been in Harshvardhan's family right from the beginning and was used by his grandfather. His grandfather was an avid shikari or hunter for sport, and it was completely equipped for his shikar trips. This vehicle has seen extensive use for shikar not just in Rajasthan, but also in the Central Provinces (now the state of Madhya Pradesh). All the original hunting and camping gear is still on-board, and each has a fascinating tale to tell. The comprehensive camping kit includes a full set of crockery and cutlery, and there are a couple of shotguns and also few rifles of several different calibres to enable shooting of everything from ducks to tigers. This Chevy also has old battery-powered torches with specially fabricated clamps to attach them to the guns for night shoots. It has various types of spotlights for tracking game (animals) in the night and also a weighing scale and measuring tape to note down the weight and size of animal shot! According to Harshvardhan, over a hundred tigers and leopards have been weighed on this scale! Not to mention other animals like wild boar etc.
This special Chevy was built for shikar or hunting, and is in completely original condition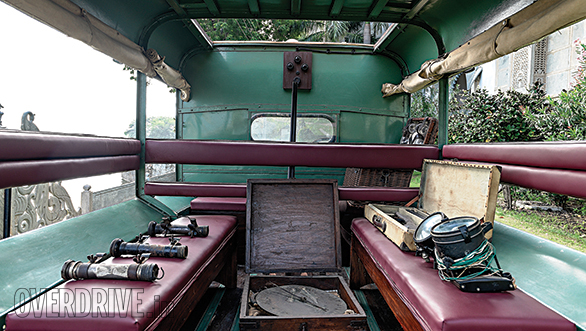 Interestingly, when Harshvardhan's grandfather and his friends went out on a shikar camp, this Chevrolet was also used to ferry dancers and musicians to the jungle camp, and it also features a division in the rear to segregate the ladies and men! Due to this, Harshvardhan refers to this Chevrolet as the "She-car"!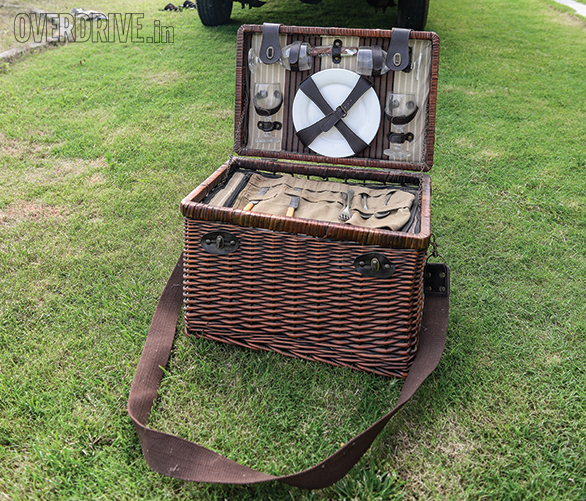 Pseudo environmentalists will of course, not appreciate such vehicles, but I must mention that this vehicle was used in a different age. Shikar or hunting was a sport then and a strict set of rules to protect the habitat and ensure animal numbers remained stable was followed. There was no commercial aspect attached to hunting. Whereas now it is all about money, and poachers are rampantly massacring our wild animals for commercial gain on a daily basis. Our forests are also being plundered due to commercial interests, and the ongoing loss to our natural wealth is sadly immeasurable. What harm shikar did not do, poachers and traders in animal parts and greedy businessmen are now doing.
Images by Makrand Baokar
Related Stories