Honda Navi long term review: Introduction
The moment our first ride was over, the gates of the Adlabs Imagica amusement park closed behind me and the Honda Navi entered our long-term fleet. Already it was in heavy use. I'd stuffed my helmet bag full of clothes and stuff, and it was sitting neatly in the cavity under the Navi's tank. As you know, I like the enthusiasm with which the Navi bounce-wheelies. Well, the bag - tightly squeezed into the space - was finally undone by the 42nd speedbreaker, a complete lack of bag hooks and the fact that I'd started using the spur of the rear footpeg mount and the rider's pegs both to occupy an intermediate position with my feet - a sportier tuck than intended. I smiled, reached down and tucked the bag (now leaning forward and nearly out of the bike on the left) back in and jumped the next speedbreaker.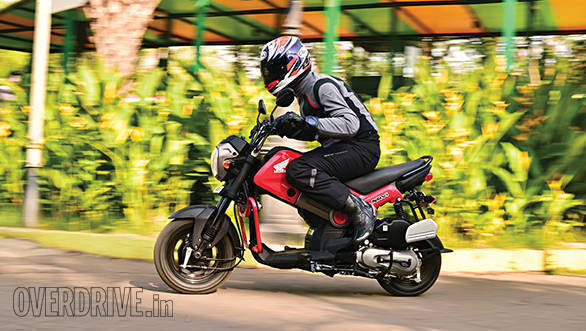 Notice the feet position? The stock front foot pegs don't feel right. I use this extreme position more often than them!
Once the testing battery was complete, the Navi was in for its first round of modifications. I grabbed my tools and promptly removed the mini-sareeguard/sidestep thingy. Then off went the colour-matched crash guard, the huge rear wheel splatter guard and grab rail. All of these now live happily under my desk at the office. The Navi, to my eyes, look better for it and it did gain a useful 4kmph on top thanks to the weight loss.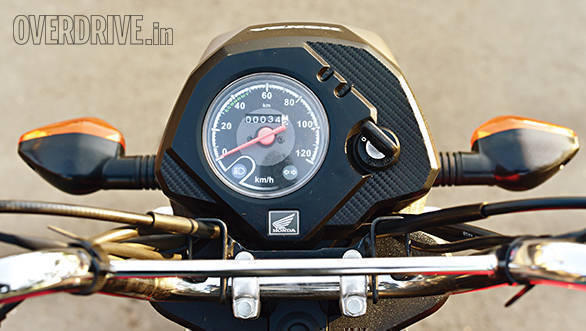 A missing fuel gauge isn't great but wee tank offers reasonable range
Then it became the time to ride it around. This is usually troublesome for me. My two (fast) personal motorcycles make riding anything else hard. And I also have history with scooters. In daily use, I just get faster and faster and then I'll have a scare which means it is time to switch back to motorcycles and let cooler heads ride the scooters. Also, my commute has a long, fast, straight stretch where sitting with a variomatic maxxed out isn't the most pleasant thing you can imagine.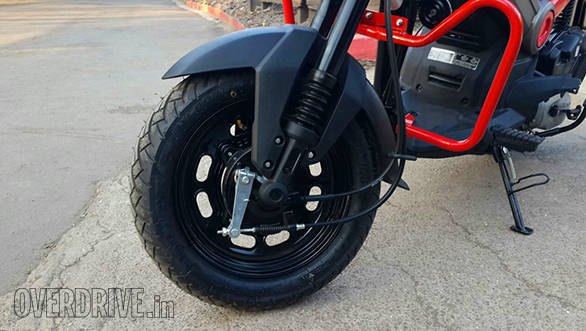 Little drums prove very effective on the Navi
I have to note that the Honda Navi has managed to hold my attention far, far better than I was expecting. It sits well at top-speed, it's great big heaps of fun in traffic and despite the looks I get, I've thoroughly, thoroughly enjoyed commuting on it. If only it made more power...
Date acquired: April 2016
Inducted at: 34km
Current Mileage: 587km
Fuel: 14.48 litres
Economy: 38.2kmpl
Price (Ex-Delhi)
Starts Rs 45,075