Honda Jazz diesel long term review: Introduction
It's been barely a few months since I shifted to Mumbai. Since I've lived in Nasik for so many years, I wasn't used to the concept of associating the distance between places with the amount of time it would take to cover them. After slogging it out, I found a decent place to stay. But the other issue that still stood tall to get a suitable mode of transport. As most people can imagine, driving through the streets of Mumbai isn't easy with all buses and rickshaws consciously or sub-consciously trying to make a dent on your vehicles. So a big burly SUV or a nice long sedan would have only made things worse.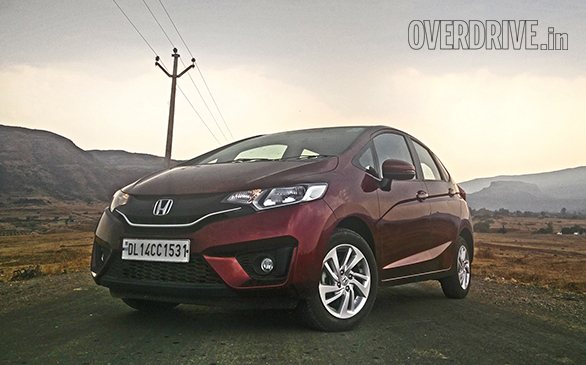 The solution was to get something compact, something that would accommodate my large-ish body structure without having to be amputated and something that would not let me get too friendly with fuel pump attendants. The other important criterion was practicality. Basically what I was looking for was the perfect car that everyone dreams of. So my quest for such a car begins with the Honda Jazz. This car has been around for a while, but we haven't been able to get our hands on it until now.
This is not my first time in the Jazz as I had driven it last year, albeit for a brief period. I have always liked the first generation Jazz as it looked way ahead of its time. The new Jazz however, did not have same instant connection especially considering it looks more like a station wagon from side compared to its rivals. However, the design did grow on me.
The large amount of cabin space makes the car quite comfortable for my frequent trips between Mumbai and Nasik, especially with a couple of passengers. Also, the numerous storage spaces are of great help. We have the V trim Jazz, which sits below the VX variant and loses out on the magic seats function. Magic seats help make the best use of space by conveniently folding all seats in different angles. We would have loved to have this feature on our car, but it's a pity that Honda doesn't offer it as a standard feature. This variant also gets beige fabric seats that make the cabin feel a bit more airy. However, when you have tiny cousins around, it can get quite tedious keeping these seats clean.
The Jazz diesel comes with a 1.5l motor and in my first month with the car, I have realised a couple of things. Firstly, the motor feels better than the one in the Honda Amaze because the vibrations and clatter is not as evident. Another plus point is that the motor is not limited to 145kmph. The gearbox is smooth and very nice to use in the city. The Jazz returned an average fuel efficiency of 18kmpl in the city and on the highways. Although everything about it looked good especially since it is a relatively new car that's done about 5,600kms, there are a couple of disconcerting issues that have begun to creep in.
Firstly, the dashboard has a continuous annoying rattle that occurs especially over bad roads (which is almost everywhere in India) and is also evident at lower speeds. My temporary fix is to turn the volume up to drown out the noise.
Another problem I have is with the infotainment system. For some reason, it doesn't save my phone settings which means I have to configure them every time I start the car. This can get quite annoying especially when I turn the ignition off at red lights. It has gotten so annoying that I have resorted to playing music on my phone's speakers instead. Hopefully these issues should be fixed once our Jazz visits a Honda service centre.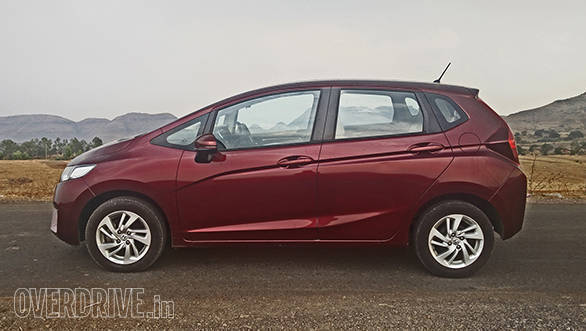 Date acquired:  February'15
Total Mileage: 6,203km
Price (Ex-Delhi)
Starts Rs 7.5 Lakhs
Price (Ex-Delhi)
Starts Rs 6.32 Lakhs