Honda Jazz diesel long term review: After 11,787km and four months
If you have gone through the June issue of OVERDRIVE, I am sure you must have read our exhaustive hot hatchback comparison test featuring the petrol and diesel variants of Honda Jazz, Maruti Suzuki Baleno, Hyundai Elite i20 and the Ford Figo. It also had the Volkswagen Polo GT TSI and the Fiat Punto Abarth. While most cars were arranged for from the respective manufacturers, the team decided to take my Honda Jazz since it was already in our long term fleet. When Halley first broke the news to me to the Kari Speedway in Coimbatore, I wasn't too happy about the team taking away my car and conducting rigorous tests on it.
Just to make sure our Honda Jazz was ready for this torturous experience at the track, we insisted that Honda change the front brake disc pads which cost Rs 2,699 a set. This was done in addition to its periodic servicing which amounted to Rs 4,845 where the engine oil, air filter and fuel filter among other items were replaced. My previous report mentioned of minor infotainment connectivity niggles which now seem to have vanished with a software update that I did on my android phone. Also, the continuous rattle on the dashboard has been taken care of by tightening the wiper cowl which had loosened after continuous use.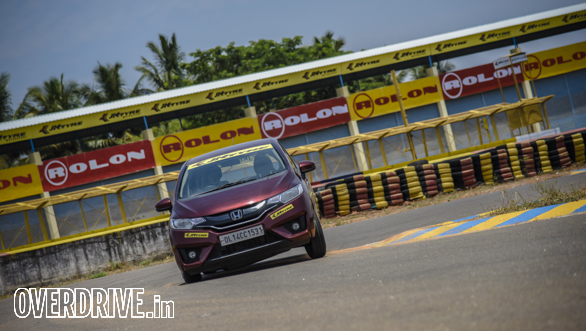 Once the car had left for the track, I constantly received updates and imagined the worst that could happen to my Jazz there – a burned clutch, worn out brakes and the damage from all the stress on the engine and gearbox! It was quite scary! However when the team finally returned after clocking almost 3,000km, I was really surprised to see it running as good as it was after the service. There was no sign of wear and tear whatsoever. I cranked up the motor and there weren't any unusual noises either. What a relief it was so see all my worries finally vanish away!
The following weekend, my mom was in Mumbai and I had the task of ferrying her around the city. Since I live in Thane and everything interesting about Mumbai is in town, we had to drive for close to 40km, something which is not much of an issue for me anymore considering my lengthy daily commute to office. The only concern that I had was if my mom would be comfortable in the Jazz. But she seemed to develop a liking for this hatchback. The easy ingress and egress, comfy seats and the spacious interior of the Jazz worked in its favour. These were the same things that even I like about the Honda Jazz when I first got it. There were occasions when we were stuck in traffic for close to 20 minutes but my mom clearly wasn't bothered with that as she kept hearing her favourite tracks on the music system. In addition, she asked me, "Will the Jazz feel as comfortable if we drive down all the way to Nagpur to get Naani?" That was an interesting question as the maximum amount I've driven at a stretch is around 220km. Mumbai-Nagpur however, is close to 900km. That's something I might consider for the next chapter of my review.
But anyway, the weekend ended and it was time to head to Nasik as usual. The Jazz is an absolute delight on highways as the 1.5L motor is in its element. It doesn't take much effort to get it to hit triple digit speeds and the way the Jazz holds on to those speeds is truly impressive. Adding to that are the new brake pads which do an amazing job at bringing you to a halt. Yes, the Jazz is finally beginning to be the 'perfect' hatch, I was looking for.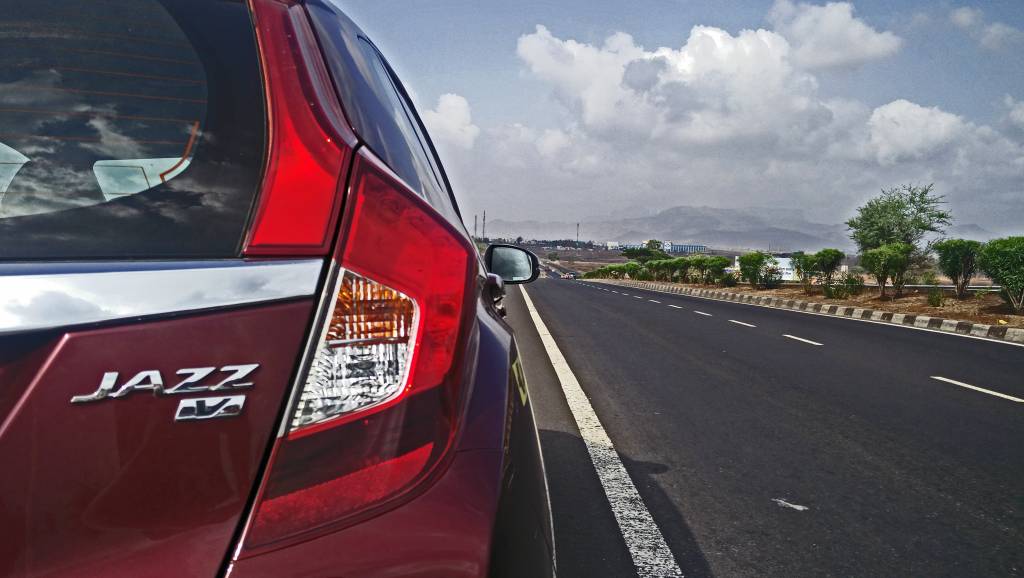 Date acquired: Feb 2016
Total mileage: 11,787km
Last report at: 6,203km
Fuel: 349 litres
Economy: 16kmpl
Price (Ex-Delhi)
Starts Rs 7.5 Lakhs
Price (Ex-Delhi)
Starts Rs 7.75 Lakhs
Price (Ex-Delhi)
Starts Rs 5.5 Lakhs
Price (Ex-Delhi)
Starts Rs 6.35 Lakhs
Price (Ex-Delhi)
Starts Rs 6.17 Lakhs