Helpdesk: Which hatchback to buy?
Q: I am considering buying a new hatchback. The two cars that I've homed in on are the Maruti Suzuki Baleno Delta 1.2 and the Ford Figo Titanium 1.2 Ti-VCT. Which is the better car?
Nibbin Thomas
OVERDRIVE: The Baleno Delta and Figo Titanium petrol variants are priced similarly (with a difference of Rs 2,000 ex-Delhi). The Delta variant is one slot above the base Sigma while the Titanium is Ford's premium variant. The Ford only offers a few extra comfort features. In terms of safety, both these car variants offer two airbags and ABS as standard. Only the Figo Titanium Plus gets six airbags. Features aside, the Baleno offers a better petrol motor, better feel from the gearbox, more cabin/boot space and is a segment higher. Resale value should be better too. Maruti Suzuki also offers a larger service network.
Q: I am looking for a diesel hatchback. My priorities are safety (dual airbags, ABS and EBD are a must), powerful motor, good ground clearance, dynamics and good build quality. The car shouldn't cost more than Rs 9 lakh, on-road in Bangalore. The cars I've shortlisted are the Fiat Punto 90 and the Ford Figo Titanium. The Fiat dealer is also offering a discount of up to Rs 70,000. Should I also consider any other car?
Muthanna Allaranda
A: The Punto 90 has been around for quite some time now. The car recently received cosmetic and feature updates but is still not the best in segment. The Figo, meanwhile, is now an all-new model and offers better value. It's not just priced well but also offers better performance thanks to the 100PS motor, a long list of comfort and safety features including six airbags and better fuel efficiency.
Q: As I drive mostly on congested Delhi roads, I'm considering buying an automatic transmission equipped hatchback. The car has to be comfortable and offer good air conditioning. I drive close to 1,000km a month mostly in town. The car needs to be priced below Rs 10 lakh.
Inder Pal Singh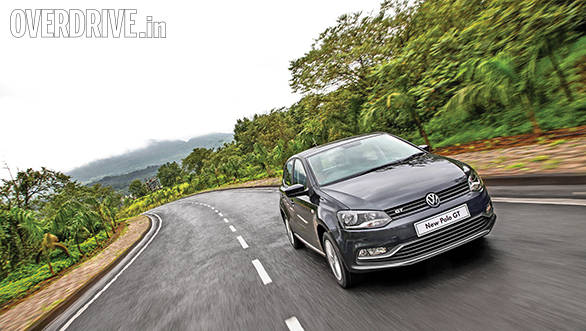 A: The Volkswagen Polo GT TSI and the Honda Jazz automatic are our favourite automatic hatchbacks. The Polo is a fun to drive car that features a quick turbo motor combined with a dual-clutch transmission. If you want a more practical hatchback, then the Jazz automatic is the better car. The Honda offers a long list of comfort and safety features and is powered by a refined petrol motor too.
Q: I am planning to buy a hatchback that's comfortable for five passengers. My monthly usage won't be more than 120km. Does it make sense to get a CNG variant? The models I have shortlisted are the Maruti Celerio, Wagon R and the Swift. You can also recommend me a car that hasn't been mentioned.
Samson P
 A: For monthly usage of 120km, we don't recommend buying a CNG powered car. Of the cars mentioned, the Swift is the best buy but the Hyundai Elite i20 is the segment best.
Q: I am looking at buying a hatchback and confused between the Maruti Suzuki Ritz VXi and Toyota Liva G. Which one do you recommend?
Nibbin Thomas
A: The Ritz and Liva are both practical hatchbacks and have proven to be reliable too. Both cars are priced closely as well. The Ritz is known for its refined motor and quality interiors while the Liva for overall space. Safety is important too - since you have shortlisted the middle-variants, the Toyota ends up offering better value. Dual-airbags are offered as standard while the top variants only receive added comfort features. The Liva recently received an update while the Ritz is expected to be replaced with a different model mostly by the end of 2015.
Price (Ex-Delhi)
Starts Rs 7.75 Lakhs
Price (Ex-Delhi)
Starts Rs 7.5 Lakhs
Price (Ex-Delhi)
Starts Rs 5.5 Lakhs
Price (Ex-Delhi)
Starts Rs 6.35 Lakhs
Price (Ex-Delhi)
Starts Rs 6.17 Lakhs