Helpdesk: Which 150cc motorcycle do you buy?
Q: I am looking for a motorcycle and my budget is Rs 90,000. I have shortlisted the following motorcycles – Bajaj Avenger Street 150, Hero Ignitor, Bajaj Pulsar 150 and Bajaj Discover 150F. Which one would you recommend? My priorities are styling (cruiser bikes look the best in my opinion), comfortable ride and fuel efficiency.
Mihir Prakash
OD: First, let's be clear – cruisers cannot offer the most comfortable ride. It isn't possible because the design reduces the travel on the shock absorbers. The Bajaj Avenger 150 is a very good looking motorcycle but loses out on the comfort factor. We would urge you to consider the Suzuki Gixxer - it offers a healthy mix of sporty performance as well as comfort. To us, it's currently the best all-round 150 though it isn't a cruiser.
Q: I am a college student and considering buying a motorcycle for a daily commute of 60-70km. I have shortlisted the Bajaj Pulsar AS 150 and the Yamaha FZ-Version 2.0. Which one of these makes more sense and why?
Vaibhav Gupta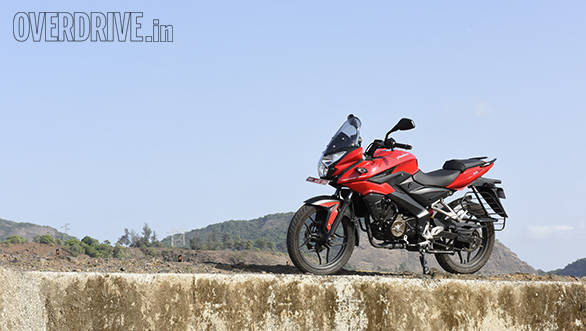 OD: Of the two, the Yamaha is a better-made motorcycle and will last longer, while the Bajaj is more powerful. If you're keeping the bike for only a couple of years, then the Bajaj is not a bad option though resale values will be low. But we strongly suggest you take a look at the Suzuki Gixxer as well.
Q: I want to buy the Honda Unicorn 160. Let me know if the bike is worth considering. Is there any other motorcycle that I should look at?
Ajay Chauhan
OD: The Honda Unicorn 160 is a good bike, go for it! But you might also want to take a look at the Honda CB Hornet 160R and the Suzuki Gixxer.
Q: I am looking at purchasing a motorcycle. My budget is Rs 1 lakh, and I have shortlisted the Suzuki Gixxer, Yamaha FZ-S and the Bajaj Pulsar 200NS. I don't want a faired bike.
Gunjan Kumar
OD: Of these bikes, the 200NS has the most acceleration and top speed, but the Gixxer, in our book, is the safest purchase. It's a lively, lovely, high-quality motorcycle that should be good to live with over time. The Yamaha on the other hand, while a great motorcycle in itself, doesn't have the same balance of ride quality, dynamics and power that the Gixxer brings to the table.
Q: I am looking to buy a motorcycle soon. The vehicles I've shortlisted are the TVS Apache RTR 160 and the Bajaj Pulsar 150 DTSi. Can you tell me which one of these is the better choice? My priorities are fuel efficiency and engine reliability.
Divyam Sharma
OD: Why are you buying some of the oldest products on the market? We would strongly urge you to look at the Gixxer 150, FZ v2.0 or the AS150, all of which are newer. The only advantage of buying these old bikes is that their service records are good (though their resale values aren't the best). If you were considering the TVS Apache RTR160, go test ride the new RTR200 as well. It is a great new motorcycle and for the extra money, you get tons new tech, great styling and a punchy engine. Not to mention the sweet handling chassis.
This is what your commute does to you
1 It can lead to heart disease, either by increasing your blood pressure or raising cholesterol. If your commute is longer and you tend to spend more time in traffic building stress, chances are your blood pressure will also increase over time. We are no longer talking about a temporary spike but a one way ticket to a stroke! 2 You can also lose your fitness levels, especially your cardiovascular fitness. This means you will no longer have the energy to carry out certain physical tasks. If you find yourself getting increasingly exhausted at the gym, your commute could probably be one of the leading causes. The exhaustion will also affect your work and personal life, you may start feeling sleepier at the workplace and even at home, you might just want to lie down and sleep after a particularly long commute! This reduces your productivity, and in the long run who's to say it does not also affects your chances at that promotion. 3 Then there are the social issues as well. Long commutes drain not just the energy out of you but also the will to spend time with friends and family. Weekend outings are despised because, let's face it, you don't want to be driving again on the weekend, not after the horrendous week stuck in one jam or the other. Oh and let us not forget, your stressful commute also depletes your sex drive. 4 Longer commutes also result in increased cost to the exchequer. The government is trying to reduce the nation's fuel bill, but there is no point to all the policies and suggestions if you spend hours idling in traffic burning precious fuel. So not only are you using more money, and that should in itself encourage us to make a change, but harmful pollutants are constantly released into the atmosphere. So the longer you sit in a traffic, the more you pollute. 5 And last but not the least, stress due to driving is also the biggest cause of anxiety and rage. The latter is harmful not just to you but also to those around you. Several incidents have been recorded in India, where rage has led to irreparable consequences for both the victim and assailant.
Price (Ex-Delhi)
Starts Rs 82,253
Price (Ex-Delhi)
Starts Rs 81,230
Price (Ex-Delhi)
Starts Rs 93,593
Price (Ex-Delhi)
Starts Rs 1,11,871
Price (Ex-Delhi)
Starts Rs 79,370
Price (Ex-Delhi)
Starts Rs 99,200