Helpdesk May 2015: On the Toyota Vios, 160cc motorcycles, the MPV segment and more
Vios India bound?
I am interested in buying a sedan and don't mind waiting till next year. Can you tell me if the Vios from Toyota is making it to India. If so, by when?
Anand Kundarg
We do hope Toyota brings the Vios to India. It is a popular car in south-east Asia and it makes sense to get it here. We have no confirmation yet from Toyota, but expect to see the car early next year. We've also driven the car in Malaysia. You can read more about it here.
AMT dilemma
I am looking to buy an AMT car for my partner. She will be driving mostly in town and may drive on the highway occasionally. The Alto K10 AMT fits my budget. However, the Celerio AMT seems to be a nice car too but costs Rs 75,000 more. Is it worth spending the extra money? In terms of build quality and other safety features, is there a huge difference between the two? NVH, styling and space are not a concern. I've also read that the Alto is not safe and has failed some crash tests. Please advise.
Chingtham D S
The Alto K10 AMT is a good automatic hatch for town use. The Celerio, however, is better. It is more modern, drives well and is worth the extra Rs 75,000. Build quality too is superior. In terms of safety, the Celerio received a better rating in the Global NCAP tests. Also check with your dealer for discounts - a few are offering better deals on the Celerio compared to the Alto K10.
Innova rival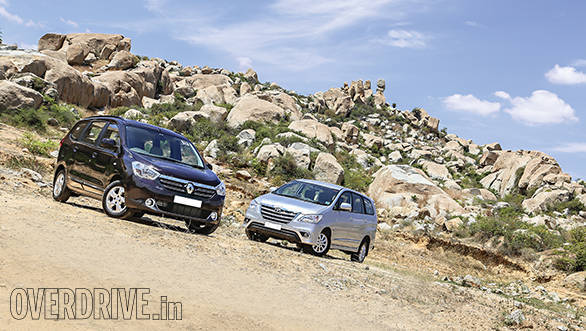 I am looking at buying a proper eight-seater vehicle and have a budget of Rs 15 lakh. The vehicle needs to be reliable and offer good comfort and space. I am considering the Toyota Innova. Is it a good choice? Also, does it make sense to wait for the new version or look at other vehicles?
Nitin Khadse
Since you are looking at buying an eight-seater MPV, the Innova is the best choice. However, there is a new Innova coming but you will have to wait until early 2016. The current model is a decade old and the new generation is expected to offer an all-new chassis and a more modern engine as well. We suggest you wait for it. Meanwhile you can also look at the Lodgy. The MPV from Renault has been launched and is priced competitively, with the base variant retailing at Rs 8.19 lakh ex-Delhi. You can read our comparo here
Pulsar 180 upgrade
KTM as an upgrade?
I've owned a Pulsar 180 for the last eight years. I want to upgrade to the KTM 390 Duke but am concerned because I've heard that the motorcycle has a lot of niggles like coolant and oil leakage, cracked rims and engine stalling. Do these problems still exist in the 2015 model? Does it make sense to wait for the Pulsar 400 series and the Hero HX250R. My budget is around Rs 2 lakh.
Oswin
We believe the issues have been rectified and the 390 should be trouble free. The Pulsar 400s as well as the HX250R should also come by the end of the year.
Gixxer or Unicorn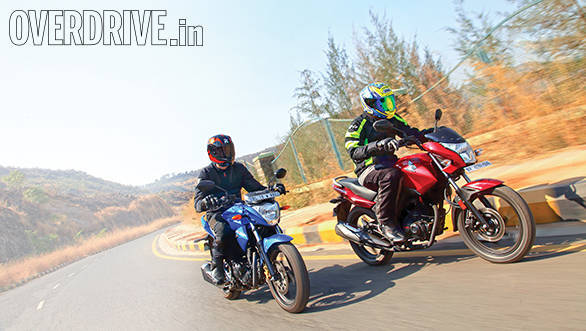 I need to purchase a motorcycle and have decided to buy the Unicorn 160. Is it a good choice? Are there any other motorcycles I should be considering?
Ajay Chauhan
The Unicorn 160 is a good choice but we believe the Suzuki Gixxer is slightly better.
Best cross hatch
I am planning to buy the Fiat Avventura but hesitant because of Fiat's after service record. I had earlier considered the Ecosport too but the Avventura fits my budget well. Should I opt for it? How do you rate the car in terms of performance, efficiency and after sales service? Is the diesel a better choice than the petrol variant?
Sparsh Varsani
The Avventura is basically an updated Punto. We like the car for its dynamics, ground clearance and styling. However, its diesel and petrol motors aren't as impressive in terms of performance and efficiency when compared to rivals, especially the Volkswagen Cross Polo and the newly launched Hyundai i20 Active. We suggest you consider the Volkswagen and Hyundai after a test drive. Both cars are priced on par with the Fiat too.
Have any automobile related questions for us? Send your queries to helpdesk@overdrive.co.in
Price (Ex-Delhi)
Starts Rs 6.8 Lakhs
Price (Ex-Delhi)
Starts Rs 7.74 Lakhs
Price (Ex-Delhi)
Starts Rs 93,593
Price (Ex-Delhi)
Starts Rs 2,52,928
Price (Ex-Delhi)
Starts Rs 1,11,871