Gran Turismo 7 (PS5) review
Wait. That always seems to be the underlying keyword for Polyphony Digital's Gran Turismo videogame series. One has to wait for years until a new instalment comes out. The current generation of gamers had to wait over a year for a GT that takes advantage of the new-generation PS5. And those of you who finally get your hands on the console and this game will have to wait for hours and hours before you unlock the multiplayer mode or some seriously good cars. And if you do put in the hours, you may not make enough credits to afford the cars you truly want. The way I see it then is that GT7 isn't just a racing simulator, but also one that teaches you an important life lesson - nothing comes easy in life (and that buying a Ferrari is just as challenging in the game as it is in real life!).
You will start off to what GT7 likes to call "Music Rally" which needs you to pass through a certain number of checkpoints on the track before a background music track runs out. Sounds easily doable with a nimble Porsche 356 at your disposal around the Alsace track in France. But by the time you overtake the first car, an AE86 Levin in my case, you realise that this isn't the garden variety racing game.
You will feel the engine, suspension, brakes, tyres and even the bumps in the track responding in a manner that is comparable to the real world - affecting the lines you take, the behaviour of the car and how to arrive at the finish line.
Unlike most games which slowly amp up difficulty, GT7 will establish right at the outset that achieving gold isn't an easy affair. Changing the difficulty level simply affects the assists at your disposal, but doesn't seem to affect the speeds and responses of the AI racers around you. Therefore, earning gold trophies or beating targets in the career mode will need skill and more often than not, you will need to be exceptionally good at racing.
To that effect, there is a very detailed training programme like all previous GT instalments (and Tourist Trophy too) and this is where GT7 again establishes that it isn't really targeted at the casual gamer. You will need to graduate through five levels of licenses to be able to put some serious horsepower down to the road (if only our RTO could implement similar norms), but even if you complete the school with all bronze medals, you are sure to gain a much better understanding of how to drive on track.
Apart from various aspects like braking, cornering, wet weather driving and throttle control, the license drills also introduce the gamer to various styles of cars and power outputs - everything ranging from a basic hatchback to an open-wheel Racecar.
The third kind of racing you will be introduced to is the "Menu Book". This is where GT7 explains all the aforementioned body styles, along with engine and powertrain configurations and also a bit of history that brings today's generation up to speed with some motoring icons of the past and present.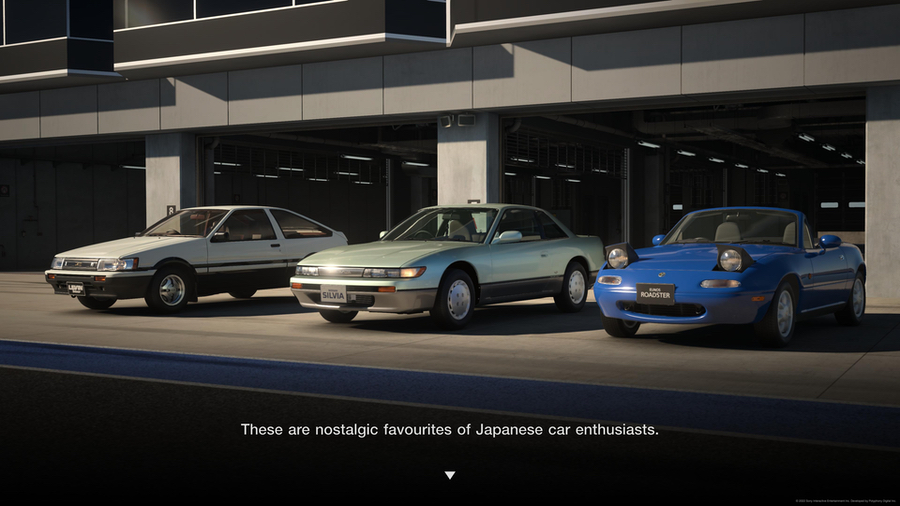 A fictional Italian character named Luca, the owner of a cafe provides these insights through his menu books which need the gamer to unlock the said cars by beating challenges and races. It is a great concept but without a typically animated Italian voiceover, it ends up feeling very inorganic.
You would have to finish the first nine menu books in order to unlock the multiplayer mode and then some more to unlock racetracks around the world. This comes as a big dampener for anyone wanting to pick up the game and dive right into the crux of proper racing. It is also one of the reasons why my review comes out so late because I simply couldn't put in the long hours the game demanded before getting to the meat of it.
The game menu shows off a fictional open-world map with Luca's cafe (where you complete the menu book challenges), the Training School (for the five licenses), World Circuits, Tuning Shop, Riding Gear store etc. laid out nicely. The Multiplayer mode finds itself confined in the far corner, subtly highlighting that GT7 is still more of a single-player franchise. This UI for multiplayer certainly needs more work, methinks, but there are two schools of thought here - you either keep jumping rooms for various tracks or simply put in hours of practice on one track until you master in. To that effect, you can create a room, but the selections you make for the track and the event settings are then frozen. So if you want to play Catalunya with your friends and then jump to the Nurburgring for the next race, you would have to create a new room for it and get your friends to join it all over again. Similarly, you would have to start over to even make minor changes - like restricting the car class or forcing certain parameters. Furthermore, you can only create a room with the tracks that you have unlocked, again forcing you to complete the Menu Books, but on the positive side, you can freely join other rooms and practically race on all the locked tracks as long as you are not hosting the race. Sadly you are always restricted to choosing cars from your own garage irrespective of the multiplayer mode you choose.
At launch, GT7 ships with 424 cars from 64 brands. As you would expect, you begin with simpler road cars and work your way up to faster machinery. There is a detailed tuning module too, which allows you to soup up the cars, swap tyres before races and even get your car a wash and service after putting in some miles on the racetrack. Each car has Performance Points (PP) which dynamically changes upon tuning the car, but PP restrictions in many campaigns need you to be measured with the upgrade and tuning choices you make! Though I wish there was a more detailed tuning guide along with recommended tunes for each car. Those with limited or no knowledge of tuning could find some cars (especially American muscle) to be too frustrating to race in their stock form.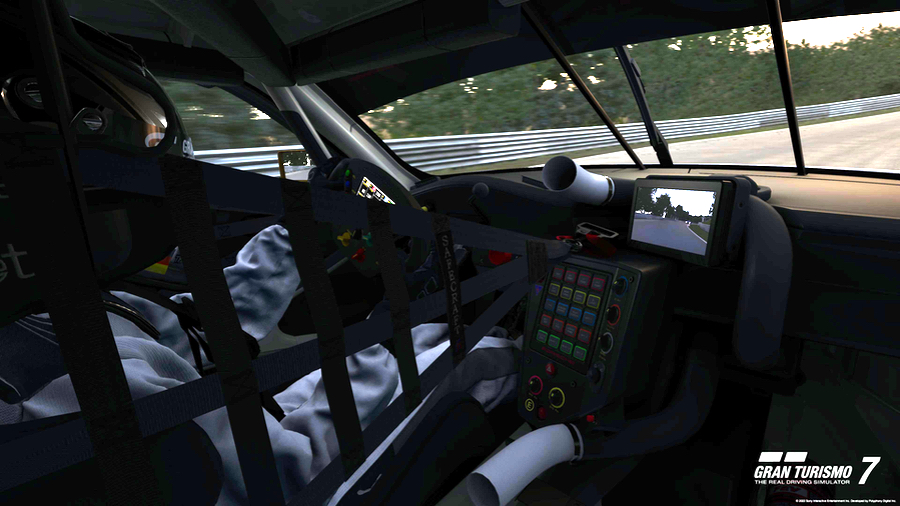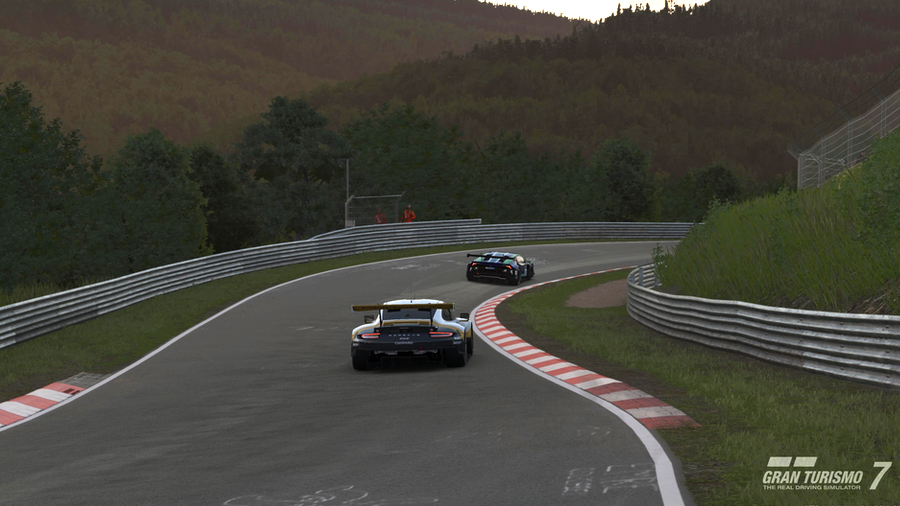 If you are well versed with other racing sims like Forza, Project Cars or Assetto Corsa, you are bound to find differences in how the same car behaves in the other titles. GT7's cars feel a bit under-equipped on stock brakes and feel understeery at turn-ins if you miss the ideal line by even a tiny margin - ironic, considering the game's tag line is "find your line". But once you get a hang of the cars and tune them to your driving style, GT7 can reach heightened levels of fun that simulators usually fail to achieve.
Car collection is an important aspect of the game and instead of a Driver Skill level though, your progress in the game is measured with the number and quality of cars you own, calling it Collector Level.
You can buy certain cars via the Used Cars section, purchase sparkly new cars through the Brands Central module or try your luck at buying rare exotics in the Legends showroom. Some cars may be available for a limited time, while some will need an invitation to buy, which too is time-bound. Either way, the cars closely reflect their real-world value, meaning that procuring anything from a used R34 GT-R to a scarlet red 812 or a super-rare Porsche 917K is going to cost an eye-watering amount of money, literally.
For example, a '66 Ford GT Mk1 which costs around Rs 250 in the previous iteration of the game, GT Sport, will need you to spend around Rs 850 on buying add-on credits in GT7 if you don't want to wait until you rake up the asking price of 560,000 credits.
Like its predecessors then, GT7 uses Credits for all transactions, but these come with great difficulty. Post-race payouts are meagre and while bonus unlocks are made to look exciting with stacks of gold, limited edition cars and performance upgrades spread out like a wheel-of-fortune, the payouts are usually like the salted peanuts that we salaried mortals get as festive bonuses.
To make matters worse, a recent update (ver 1.08) shrunk the payouts further and attracted the ire of thousands of gamers around the globe. But in a letter posted in the game's notification centre the father of the GT franchise, Kazunori Yamauchi, assures that this is a part of a larger plan in which the goal is to make players enjoy a maximum number of cars across various racing disciplines. But as of now, micro-transactions like the one in my Ford GT example, seem imperative to unlock better cars and that is a deterrent for many who already consider GT7 to be an expensive title.
The developer offered a compensatory sum of one million in-game credits to make up for the fiasco caused with update version 1.07
Add to it fiascos like the extended maintenance period we witnessed in March that lasted almost two days and rendered the game completely unplayable, leaving the gamers frustrated over GT7's compulsion to be always-online to play. Ironic for a game that focuses largely on a single-player campaign. To add some respite, the developers did compensate GT7 players with a sum of one million in-game credits, but it still doesn't help the fact that the cars are expensive and the payouts don't quite match up.
Move past these shortcomings (and some teething issues) and GT7 is just as polished and good looking as you expect a game on the current generation of consoles. Modelling of the tracks could have been better though, with some cases of repeating patterns and textures (like the start-finish straight of the Willow Springs raceway, see picture below) which isn't expected on consoles of 2022!
But the intricate detailing of the cars is hard to find faults with though and it is complemented by a realistic and improved physics model that gamers, as well as car and racing enthusiasts, have always loved about the franchise. This realism is what sets GT apart from the rest and for many like me, it is the sole reason for investing in a PS5 (and other allied accessories like a wheel and cockpit, because it's simply worth it!).
Also noteworthy is the fact that the cars won't spin or sway out of control as easily upon hitting the grass or gravel as they would previously. On a related note, should you go off track you would also notice how grass and gravel feel different from each other. There are rally-style off-road races too and while the physics are pretty good as long as the car is on the ground, I'm not a big fan of how the cars land after a jump, often nosediving and spinning out. If you are looking for more off-road action, there are better alternatives and I would recommend GT7 more for its tarmac races.
Off-road races in GT7 aren't as realistic as the tarmac battles but have relatively better Credits payouts
GT7 also brings along stunning weather effects and they look best on the PS5, of course. A campaign around de la Sarthe is the best way to witness the cinematic transitions of day and night, while the British tracks will soak the environment with rain and give you a feel of how race cars can behave differently in varied weather. But if you can beat the final exam of the Super-license in the aforementioned training programme, which involves driving a Porsche 917K race on a drenched Spa Francorchops with puddles on most axes (pictured below), you should do just fine in the rest of the game. The weather and time also affect visibility to an extent and apart from improving your driving skills, GT7 will also highlight how choosing the right tyres and tuning the car differently for varied weather conditions can help drop lap times.
Speaking of lap times, GT Sport, which was born from the concept of e-sports, is now an integral part of GT7. Knowing PlayStation and Polyphony Digital, I expect to see a variety of e-sports contests and challenges coming up. Essentially GT Sport is the module that will help you compete against the top players and real-world racers to set new records and maybe even realise your dream of becoming a racecar pilot. Research GT Academy to know more!
As before, GT7 continues to support a wide variety of steering wheel motion controllers. Since most of the PS4 wheels are compatible with the PS5, GT7 has presets for some of the more popular models - the Logitech G29 and 923, the Thrustmaster T300 and GT series, and of course the Fanatech GT DD Pro which is the official wheel of GT7. While GT7 supports many wheels out of the box, the game does give a lot of weightage to PS5's DualSense controller too since the majority of gamers would be using the default controller. The progressive triggers work exceptionally well with the throttle and brake and you will appreciate the progression most during wet weather races.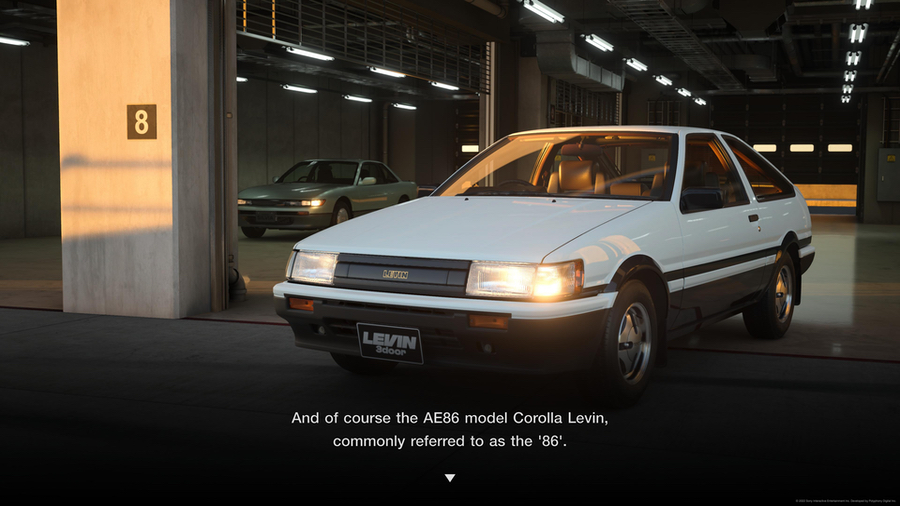 Those playing GT7's PS5 version will witness blisteringly fast load times and see 4K resolution on compatible TV sets and can explore and ogle at all the cars in ray-traced detail in the Scapes module of the game. The PS5 version also supports 3D audio on compatible audio units. Apart from the Music Rally, the background score for the rest of the game is equally impressive, but the licensed tracks are known to cause copyright claims for game streamers. There is no streaming-friendly mode yet, but we hear that it will be introduced in a future update soon (though the developers have shared a list of tracks to disable before streaming the game).
To sum it up then, GT7 does have its quirks here and there. The Music Rally, for example, may not be to everyone's taste and might be unfamiliar to some. But the signature chime of GT's countdown timer immediately tells you that this game belongs to what is undoubtedly the most successful racing franchise on the digital platform. Sure, the game doesn't let you jump into the action out of the box, but it brings with it many new-age advancements that make GT7 more engaging and challenging than its predecessors. It also does its bit of educating newcomers about car culture and gives old timers access to new generation cars modelled in absolute detail and realistic physics, with more cars set to be added over time. From the perspective of a casual gamer, GT7's pricing may not sound convincing, but for the enthusiast, it is a small price to pay for the level of realism GT7 offers. So let's just say, it's a car-guy thing and it's been well worth the eh, wait.
Where to buy: PlayStation Store / Amazon
Price range: Rs 4,999 - 6,899