Gearing up for the 2013 Indian Grand Prix- in images
Dead Mau5 playing in the background while the car is being assembled in the Red Bull Racing garage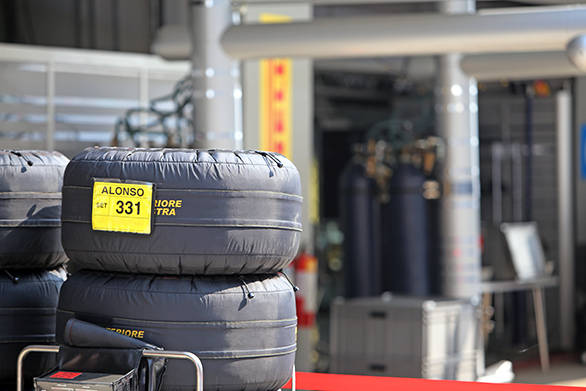 Fernando Alonso's tyres all ready to go - medium and soft compound tyres this year
McLaren team personnel assembling the cars for Checo and Jenson
FIA delegate checking the Ferraris to make sure all is as it should be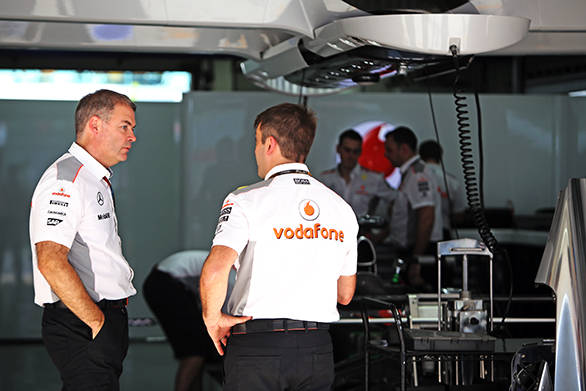 That's a serious discussion going on between these two
Raikkonen's car minus the nose cone, tyres, wings - lots more to go on before the race!
Club Force seems ready to go - just hope they won't be pushing the car on track
"Nose cones for sale, nose cones for sale". Sure, we'll take two!
Caterham engineers working on their F1 car
Action in the Toro Rosso pits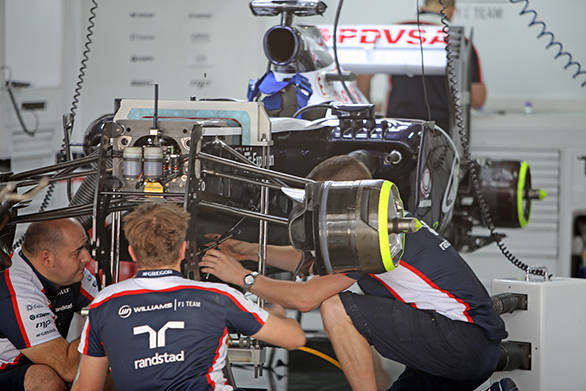 Williams mechanics at work
Lotus team personnel hard at work
Karun Chandhok and Mark Hughes have a quick chat at the Buddh International Circuit
Will the Pirellis make racing at the Indian GP more exciting given the compounds chosen this year?
Gorgeously finished bodywork gets ready to go on to the McLaren
The Williams F1 team gears up rather quickly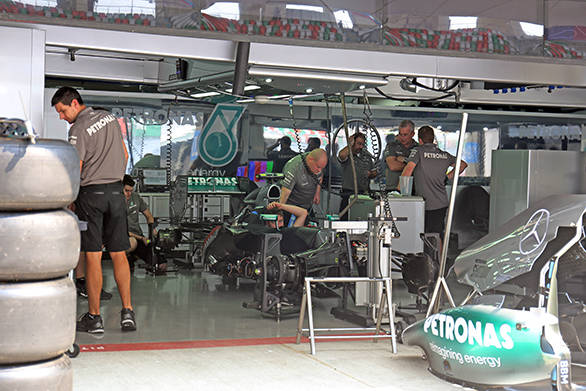 The Mercedes pits bustle with activity
Tyres get a thorough once over before the sessions start tomorrow