Frame The Star - A Star-Studded Evening
After 3 months of intense searching, selection and judging D-day has finally arrived. The 16 participating photographers gathered under one roof for a star-studded finale night of the Frame the Star Challenge.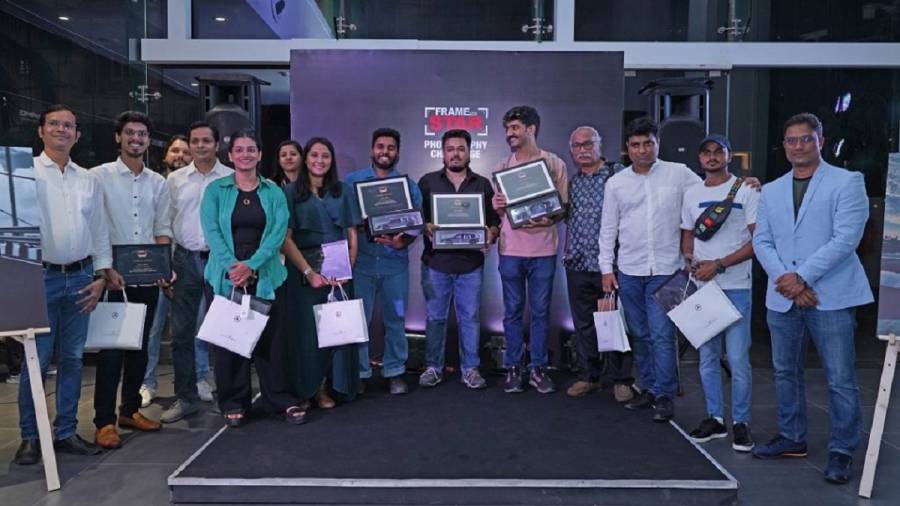 The Stars of the Evening
Where it all started…
The third edition of the unique photography challenge took off in May 2022 with a call for entries. Out of the 1200+ participants in Phase 1, four finalists were joined by 12 invited photographers, making it to a total of 16 photographers, to participate in Phase 2 - Face-Off Challenge.
The photographers traversed Mumbai's stormy streets to Chennai's culturally-rich roads and Pondicherry's quaint lanes, to creatively highlight the unique features of Mercedes-Benz A-Class Limousine and Mercedes-Benz GLA. Stakes were high, as the winner would get to go on an all-expense paid trip to Europe and be part of the iconic AMG Winter Drive Experience!
... Onwards to a Stellar Evening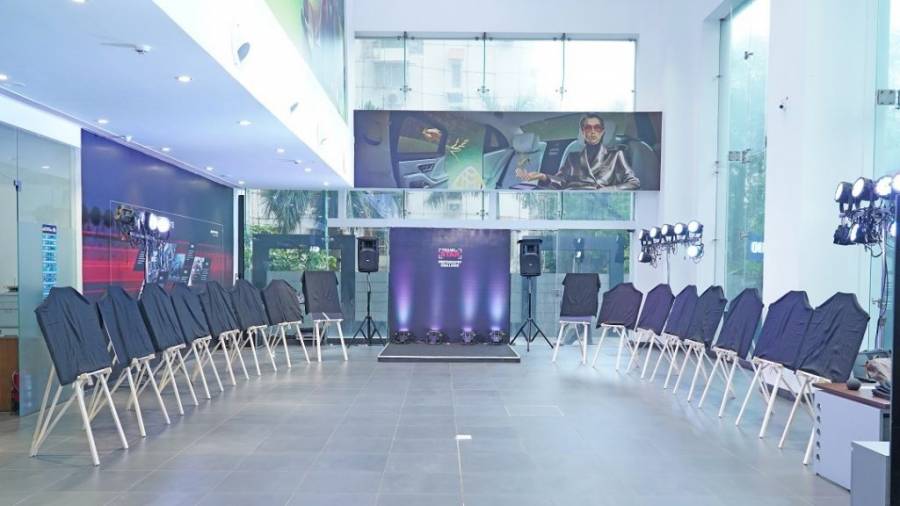 It's Time for Celebrations at Auto Hangar, Andheri
Hosted at the Mercedes-Benz Autohangar in Mumbai, the stellar finale evening started with a reveal of photographs the 16 participants had shot. Krishna Madhavan Pillai, Chief Editor of Better Photography commenced the event with a brief introduction to the Challenge, followed by co-judge and Editor-in-Chief of Overdrive India, Bertrand Dsouza who shared the judging process. The panel of judges also included renowned photojournalist and head of Piramal Art Gallery, Mukesh Parpiani.
Time for the Big Reveal
With anticipation high, the judges called to stage the participants to award them with certificates and share a few words about their style of photography. Finally, only three participants remained… The air was thick with anticipation and the nervous, glittery-eyed photographers waited with bated breaths for the final reveal. Manas Godara and Jerin Joseph George were named the runners-up of the challenge. They were awarded their very own GLA miniature as well as an opportunity to work on a photography/ video content assignment for one of the key products of the year for Mercedes-Benz India. The crown for the grand champion went to Purnendu Kodwani, who won an all-expense paid trip to the AMG Winter Drive Experience in Europe, as well as an opportunity to work with Mercedes-Benz on one of their future projects.

The Grand Winner Purnendu Kodwani (top) joined by Runner Ups Manas Godara (bottom left) and Jerin Joseph George (bottom right)
Sharing their experience the judges mentioned that they had an extremely tough time selecting the winner. "Each photographer had managed to bring their distinctive style of photography while doing justice to both the cars. It all came down to single-point differences."
A Stellar Night to Remember
The evening ended on a high with the reveal of the winning photographs, sharing of unique Frame the Star moments and experiences, and some delicious appetisers and drinks!
Price (Ex-Delhi)
Starts Rs 41.55 Lakhs
Price (Ex-Delhi)
Starts Rs 42.1 Lakhs