Formula 1 2019 Season Preview: Into the F1 verse
F1 season is around the corner,
with twenty cars lined up and raring to go.
There are new aero regulations and curious front wings,
and plenty more that F1 fans need to know.
However, even as testing gets underway,
it's truly very hard for us all
to know what will happen when the red lights go out,
and who'll cross the chequered flag first when it finally does fall.
So we're refraining from predictions,
and we're unwilling to bet,
instead we're simply naming teams and drivers,
for that's really all we know just yet.
Mercedes AMG Petronas Motorsport
Lewis Hamilton 44
Valtteri Bottas 77
If Hamilton dominates in the Mercedes W10,
his sixth championship crown it'll be.
If anyone can beat him, if anyone can defeat him,
we'll just have to wait and see.
Second in command at the Mercedes camp,
is wingman Valtteri.
In 2018 he took fifth overall,
improving this year, will certainly be key.
Scuderia Ferrari Mission Winnow
Sebastian Vettel 5
Charles Leclerc 16
Plenty of change over at the Scuderia
who gave Maurizio Arrivabene the boot.
Now with Mattia Binotto at the helm,
for the championship title they're hoping to shoot.
Will the SF90 finally be the steed
that Seb Vettel so badly seems to need?
And what can we expect from the prodigious Leclerc,
who already seems quite up to speed!
Aston Martin Red Bull Racing
Max Verstappen 33
Pierre Gasly 10
Nine podiums and two wins in 2018,
and fourth overall in the championship table,
Verstappen seems to have made it quite clear,
that he's number one within the Red Bull Racing stable.
Pierre Gasly, recently promoted from Toro Rosso,
certainly has his work cut out for him.
See, the Honey Badger couldn't survive the Dutch wunderkind,
so we hope the outlook for Gasly isn't all too grim.
Red Bull Toro Rosso Honda
Daniil Kvyat 26
Alexander Albon 23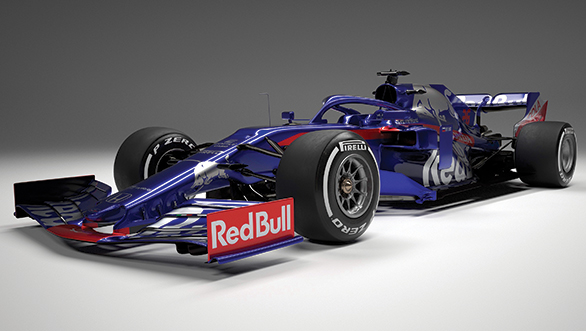 Daniil Kvyat finally breaks his enforced hiatus,
at long last making his F1 return.
Impressing Franz Tost and making his mark,
will be his primary concern.
Alexander Albon joins the F1 paddock,
occupying Brendon Hartley's now vacant seat.
Last year he nearly took home the Formula 2 title,
although he ultimately had to concede defeat.
Renault F1 Team
Daniel Ricciardo 3
Nico Hulkenberg 27
2018 was riddled with bad luck for Ricciardo,
who declared his RB14 was plagued by a curse.
So he bid adieu to the Red Bull team,
and moved to Renault where he hopes he won't suffer worse.
Eleven points-scoring finishes and seventh overall,
for Hulkenberg, 2018 was a decent season.
But now he's got a fast, shoey-loving team-mate,
if he's worried this year, it is with good reason.
Rich Energy Haas F1 Team
Kevin Magnussen 20
Romain Grosjean 8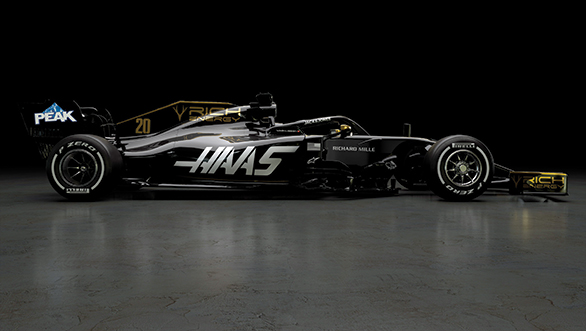 Ninth in the championship standings,
2018 was Magnussen's best year yet!
He helped the Haas F1 team to fifth overall,
a position they're hoping to improve on, we'll bet.
2011 GP2 series champion, Grosjean,
has certainly seen better days in Formula 1.
Improving on last year's 14th place is a must,
it'll be good if he can get it done.
Alfa Romeo Racing
Kimi Raikkonen 7
Antonio Giovinazzi 99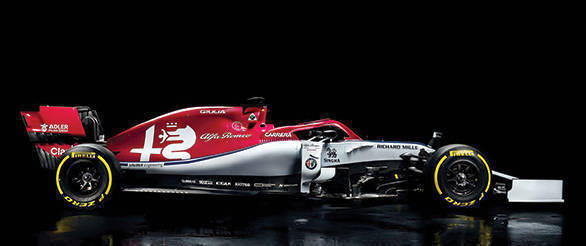 Alfa Romeo has signed on the services of the Iceman,
who they hope will lead them to a championship point or two.
And as the beloved Sauber name leaves the Formula 1 grid,
Raikkonen returns to the team with which he made his F1 debut.
His team-mate Giovinazzi isn't quite an F1 rookie,
he did have two starts back in 2017.
What he'll manage over an entire season,
however remains to be seen.
Williams Racing
Robert Kubica 88
George Russell 63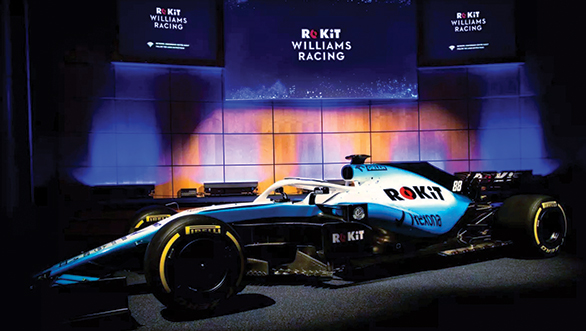 The sport's biggest comeback in recent times,
Kubica is finally back in a Formula 1 cockpit.
Fans are rooting for him to be able to handle it all,
and hoping that he is, despite those awful injuries, still fit.
His young team-mate is meant to be quite a big deal,
after all, George Russell is reigning Formula 2 champ.
But given that the team's skipped the odd test day,
it would appear that all is not well in the Williams camp.
Racing Point F1 Team
Sergio Perez 11
Lance Stroll 18
From the ashes of the former Force India squad,
rises the Racing Point F1 Team.
If not for being forced into administration and the like,
they'd have finished fifth in the 2018 championship it would seem.
Joining the team, is Lance Stroll,
who brings with him money, though we're not certain of the amount.
And the team's retained the services of Perez,
on whose experience they certainly will count.
McLaren F1 Team
Carlos Sainz Jr 55
Lando Norris 4
The driver polka carries right on,
with Sainz Jr making the switch to the Woking-based team.
He brings with him experience with the Renault power unit,
a significant plus-point for McLaren, it would seem.
His team-mate makes his F1 debut this year,
and he comes with quite the reputation, does young Lando.
But can he cope with the pressures of Formula 1,
And will he be fast from the very get go?