Ford v Ferrari review: High-octane theatre
At sundown on an air strip, a 1964 Ford GT40 pulls over. Ken Miles steps out with his son asking him, "...out there is the perfect lap, you see it?" to which he replies, "I think so". Ken Miles continues, "Most people can't". That's the trailer of James Mangold's "Ford v Ferrari", which excited everyone, be it car aficionados or period film fans. This retro cool racing movie, that releases in India on November 15, is based on the book by A.J. Baime, Go Like Hell: Ford, Ferrari, and Their Battle for Speed and Glory at Le Mans.
The star cast includes Matt Damon, who plays the famous American car designer and entrepreneur, Carroll Shelby, and Christian Bale, in the role of Ken Miles, the English sports car racing engineer. Jon Bernthal is playing Lee Iacocca, the man instrumental in marketing and sales strategies at Ford, Tracy Letts as Henry Ford II, and John Lucas as Leo Beebe, the Ford racing director.
The main theme of Ford v Ferrari is how the American car giant goes all guns blazing under the leadership of Henry Ford II to take on the champions of 24 Hours of Le Mans, Ferrari, in 1966 wherein Ford's sports car GT40 programme was handled by Carroll Shelby. Further, Ford continued its winning spree at Le Mans for three consecutive years till 1969.
Set in the 1960s, Henry Ford II is shown as a fierce leader who wants to bring about a revolutionary change in the car company founded by his father, Henry Ford. He demands newer ideas from every employee, that can take the company ahead at the cost of them retaining their job in the company. Enter the dynamic Lee Iacocca who pitches the idea of Ford entering the 24 Hours of Le Mans endurance racing, in addition to NASCAR where the brand was already present. Iacocca believed that a win at the 24 Hours of Le Mans will get Ford cars the necessary aspirational value.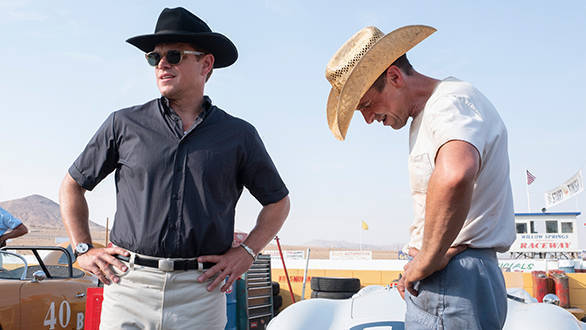 The movie shows how Ford tried to acquire the then-bankrupt Ferrari, and was turned down by Enzo Ferrari due to one of the clauses mentioned in the agreement by Ford. Enzo Ferrari (played by Remo Girone) is shown to be extremely displeased by this clause, and insults Henry Ford II before he exits the room filled with 14 Ford delegates with the line, "I am starving...let's eat". This scene plays a very important part in the movie as it forms the basis of the rivalry between the two automobile giants.
Carroll Shelby, the winner of the 1959 Le Mans, was approached by Lee Iacocca to help Ford build a Le Mans winning racecar. The intention was not only to build a fast car but also to dethrone Ferrari who dominated the championship for years. While Shelby was off racing due to his health issues, it is his close friend and ace racer Ken Miles who joins Shelby in this mission. Ken Miles was not only a racer but a car mechanic himself who was a purist and didn't like to compromise on anything. While his performance on the track was unlike any other racecar driver and so was his engineering prowess, his raging temperament was a strong let-down in many ways. And this was a challenge for Carroll Shelby who saw the racing talent in Ken, but at the same time, had to deal with the other side of Ken's personality that often rubbed any and every person in the wrong way. This started to be an issue with Leo Beebe who was not too keen in Carroll trusting a hot-headed Ken Miles with a racecar that was believed to change Ford's fortunes.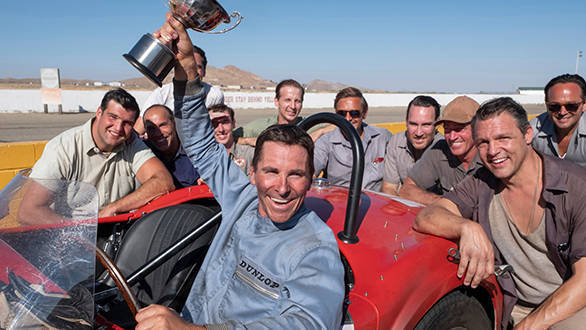 The story shows how the team of Carroll Shellby and Ken Miles went against the odds of making a racecar in 90 days to challenge the Le Mans-winning Ferrari while also battling corporate interference, setbacks and their own personal demons. This 152-minute feature film takes you to an era where the spirit of racing was celebrated more than the web of electronics doing the job. The racing scenes have been executed neatly and one finds it difficult to differentiate between real and CGI scenes, which is truly impressive. The best part of Ford V Ferrari is that it not only attracts the racing enthusiast, but even the ones who have not been following the racing scene of yesteryears will find it entertaining.