Five best V12-powered cars you can buy in 2020
Emission norms and in some places, like Europe, curbs on noise levels are becoming increasingly common. The result of this has been that automakers have had to downsize their engines, add complex emission treatment systems and look towards electrification.
But all is still not lost for the enthusiast. If big, fast engines still excite you as much as they excite us, there are quite a few cars will still scratch that itch very nicely.  And nothing scratches that itch better than a V12. These engines are large, hence their increasing rarity, and consist of two banks of six-cylinders sharing a common crankcase. Here's what we think are the five best V12-powered cars on sale currently.
You can't speak of V12s and not mention Ferraris. The Italian sportscar brand has probably done more to popularize this engine format than any other carmaker. The 812 Superfast is the latest in a long line of V12-powered front-engined sportcars, a format now synonymous with the Prancing Horse. In this iteration, a new 6.5-litre naturally-aspirated V12 makes 800PS at 8,500 rpm and 718Nm at 7,000rpm. Ferrari claims the 812 can race from 0 to 100kmph in 2.9 seconds and has a top speed of 340kmph.
A brand that was brought into existence to steal Ferrari's thunder, Lamborghini is expectedly not too far away in the V12 game. As iconic as Ferrari's line of front-engined V12 sportscars is Lamborghini's long legacy of mid-engined V12 supercars. Set to be replaced soon, the Aventador SVJ is the swansong for both the Aventador as well as this iteration of Lambo's V12. Its a good thing that the 6.5-litre V12 puts out 770PS and 720 Nm. This gets the car from 0 to 100 kmph in 2.8s and onto a top speed of 350 kmph.
The 6.0-litre W12 engine in the new Bentley GT produces 600PS of power and 900Nm of torque. It propels the Continental GT to 100kmph from stanstill in just 3.7 seconds.
Not a V12 in the truest sense, the Bentley W12 is still one of the most prominent 12-cylinder engines on sale currently. It might not have a whole lot of heritage to fall back on like the Lamborghini or Ferrari V12, but the Bentley W12 is a true signifier if the engineering might of the VW Group. The narrow-angle VR6 engines were adapted to make this larger unit. The newest iteration of this unique layout is seen in the Bentley Continental GT and the Flying Spur. The 6.0-litre twin-turbo W12 produces 634PS and 900Nm, allowing the Continental GT to get from 0 to 100 kmph in 3.7s and go on to a 33 kmph top-speed.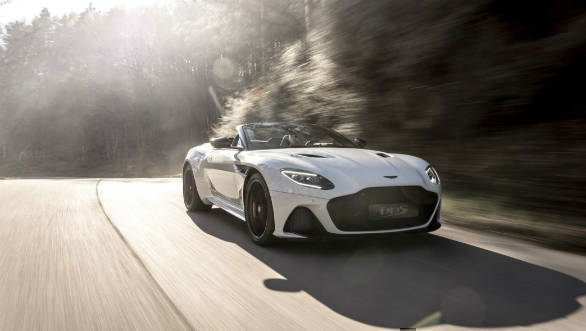 Aston Martin DBS Superleggera
Although the British sportscar brand has now started using Mercedes-AMG's V8 powerplants, Aston still has a V12 motor for its headlining products. The company has been powering its cars with V12 since the first of the DB-series cars debuted. In its latest iteration, it is seen in the DBS Superleggera flagship where the 5.2-litre V12 produces 725PS and a 900 Nm of torque. This is enough to power the grand tourer to 100kmph in 3.4 seconds and onwards to a top speed of 340kmph.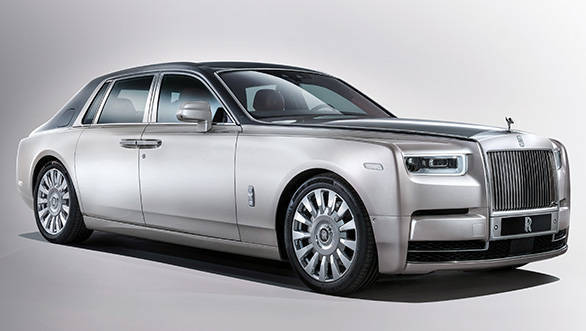 Rolls-Royce Phantom VIII
Rolls-Royce was synonymous with the silken power delivery of large old-school V12s in the early part of its history. BMW brought back this unique trait when it bought over Rolls-Royce in the late 90s. In the current Phantom, a Rolls V12 has been turbo-charged for the first time.   The 6.75-litre twin-turbo motor puts out 563PS and generates 900Nm at 1,700rpm.
Price (Ex-Delhi)
Starts Rs 3.29 Crore
Price (Ex-Delhi)
Starts Rs 5.2 Crore
Price (Ex-Delhi)
Starts Rs 4.78 Crore