Fiat Punto Evo petrol long term review: After 15,720km and 6 months
I acquired the Punto from Bert a few weeks back. I drove it from our multi-level basement parking to a fuel station that is hardly a kilometre away - and this little journey gave me a shock that made me question my understanding of cars. Despite having spent over a decade driving and reviewing them, I wasn't able to figure out if this Punto was a petrol or diesel. There is no turbocharging, but there is a torque surge at around 2,000rpm. Compared to the new generation petrol engines powering its rivals, this 1.4-litre FIRE engine feels unrefined. Add to it the fact that the tachometer doesn't have a red line marking, and it is hard to differentiate between the Punto's petrol and diesel motors if you are only trotting around in the city. At least that is how I justified my confusion.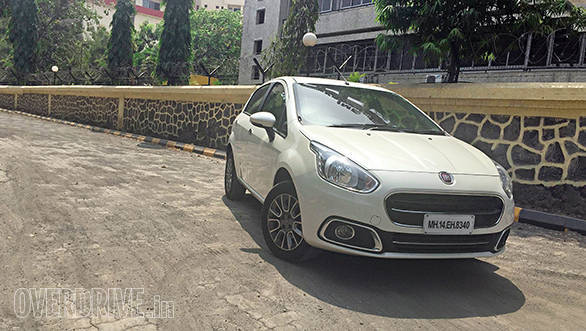 Out on the highway though, the petrol character comes alive. The engine revs cleanly to its 6,500rpm limiter and with a nice exhaust note. It doesn't have the quick revving nature that my Palio S10's 1.6-litre motor did and at higher revs, the Punto's heavier weight becomes evident as the engine feels stressed. Cruising at 100kmph requires about 3,500 revs (the Palio needed 2,200) but whenever I'm gentle on the throttle, it returns around 14kmpl on the highway. Ever since I got the car, I have been spending most of my time on the highway, so I will comment on the city figures in the next report.
She has all the little niggles that Bert mentioned in his report, a relatively harsh engine and bouncy suspension being the primary ones. But so far, the Punto seems like good company. A few more runs then and the old lady will go for a health check-up. I will tell you how that goes.
Total running 15,720km Date acquired Jan '15 This month mileage 7,282km Fuel 622 litres Fuel efficiency 11.7kmpl
More from OVERDRIVE on the new Fiat Punto Evo petrol
Related Stories