Exploring the mystical Karnataka in the Honda WR-V
Life at OVERDRIVE often involves travelling to various places to review new cars and motorcycles. Surely something that most dream of. However, during such drives and reviews, we don't get to enjoy the distinct culture, lifestyle and cuisines of different places. And that is what I have been wanting to do for a really long time. A break from the regular of ce routine where it is not about the mobile network but peace of mind that is found in abundance. This particular vacation, that I had planned for, involved visiting a cult classic shoot location, seeing skilled men do magic, witness an iconic landmark, discover a new civilization and lastly get lost into the luscious greens of nature.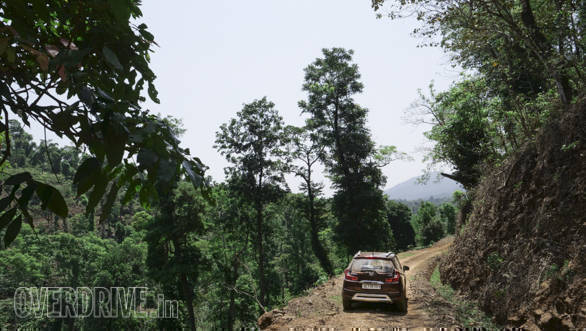 The starting point of this trip was chosen as Bangalore as we wanted to experience the contrasting shift from an extremely urban environment to a laid back retreat. We could have chosen an SUV for this trip but were not too sure if it would squeeze in the narrow lanes. An hatchback should have been a better choice, but then were not sure if it could have handled the uncertainty of terrains. And that is the reason we chose the Honda WR-V, a crossover that comes loaded with practicality, comfort and offers tons of convenience and smart storage options.
The traffic scene just outside Bangalore airport is not the best place to gauge the entire city's traf c ow. We realised thiw as soon as we reached one of the busiest junctions of the city. It is here that I felt glad to have taken a compact crossover and not a large SUV for slipping through the traf c would surely have been a task, also costing us time. The bumper to bumper traf c was being dealt by the light clutch of the WR-V. Soon after successfully maneuvering out of the buzzing city, we were on the highway heading to our rst destination, Ramanagara.
The rugged design of the Honda WR-V blended neatly with the backdrop of the rocky Ramanagara
"Arre o Sambha...kitne aadmi the?" Remember this line of Gabbar in Sholay? This cult classic of 1975 was shot in Ramanagara, one of the places that I have always wanted to visit. Interestingly, a part of Ramnagara is also called Sippy Nagar to mark the importance of Sholay. The Karnataka government is also developing a 3D Sholay park at this location. In addition, Ramnagara is also famous for silk production thereby getting its name of Silk Town. Also, Ramanagara is recognised as an international rock climbing site with the Ramadevara Betta hillock located at a height of about 747m.
Wooden toys and handicrafts might have become extinct in urban establishments but is the should of Channapatna
Craftsmen use their years of experience to produce nothing but magic
Some of the wooden creations that we got to see at Channapatna
Our next stop on our journey was Channapatna also called the Town of Toys. This location is famous for its unique artwork, handicraft and lacquerware. While we have modern electronic gizmos to play with, Channapatna still produces wooden toys and craft. What makes it important is the fact that the Karnataka government supports this industry for providing employment to locals. It is here that you see skilled craftsmen with years of experience creating magic with nothing but
their bare hands. We continued our journey till we reached the stopover at Mysore, the city famous for its landmark, Mysore Palace.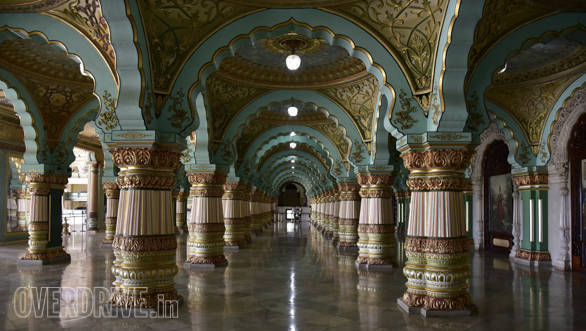 The majestic Mysore Palace has one of the most beautiful architectures in the country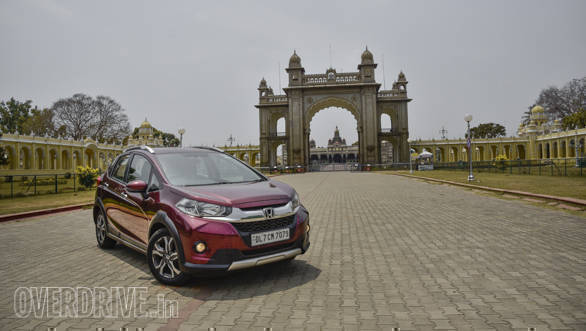 The royal palace of Mysore dates its roots back to 1897 when English Architect Henry Irwin constructed this beautiful masterpiece. The central attraction of Mysore is still the residence of the Wadiyar dynasty. The Indo-Saracenic construction of Mysore Palace is truly timeless. The three-storeyed building is made of ne grey granite along with deep pink marble domes. What makes the palace really distinct is that it houses twelve major Hindu temples like the Lakshmiramana Temple, Someshvara Temple and the Prasanna Krishna Swami Temple.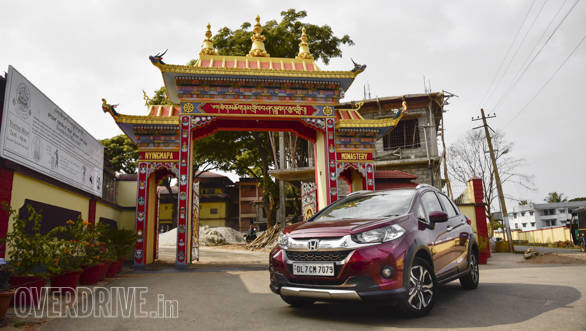 Bylakuppe was a complete surprise to all of us as it emulates the beautiful Tibet in the most special way
About 90km from Mysore is the town of Bylakuppe that was next in our list of places to visit. Bylakuppe is one of the largest Tibetan settlements in India with over 70,000 Tibetans living here. Over our entire journey, we made fewer fuel stops thanks to the ef cient 1.5-litre diesel engine of the WR-V. This diesel engine has an impressive low-end grunt along with a responsive throttle that makes the WR-V enjoyable to drive. The linear power delivery and the crisp gearbox gives the WR-V a con dent feel in cities and on highways.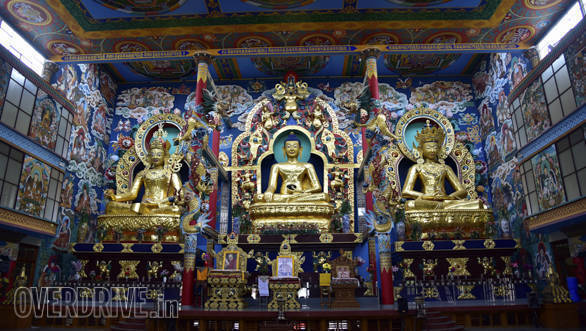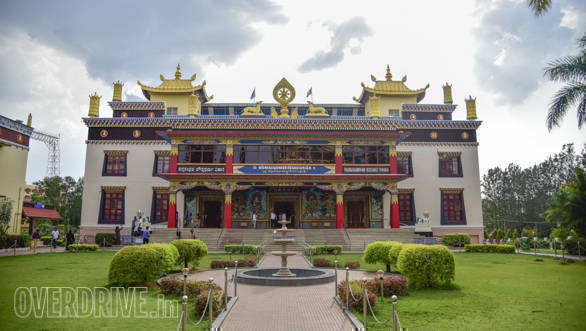 And lastly, our journey ended at the beautiful Coorg district. Take a look around and you will see vast plantations of spices, coffee, and dense forest- lined hills. From adventure sports to explorers of nature and also coffee lovers like me, there is something for everyone at Coorg. I was completely out of coverage here. However, this time around, I wasn't annoyed, but really happy about it. Such vacations take you away from the mundane and also help you recharge in the best way possible.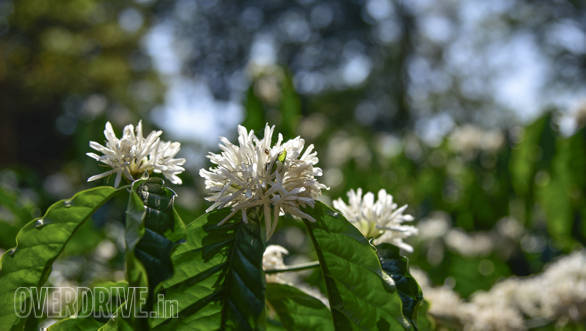 Coffee plantations are found in abundance in Coorg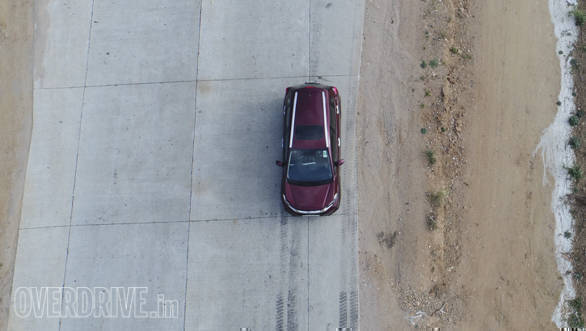 Price (Ex-Delhi)
Starts Rs 8.5 Lakhs