Everything you needed to know about the Ducati Riding Experience
The Ducati Riding Experience or DRE is the company's riding school. The DRE now offers five levels plus the Champs Academy for advanced riders. They have also just added the Ducati Enduro course which is targeted at off-road riding following the arrival of the Ducati Multistrada Enduro.
The basic course, Intro, covers the basics of riding, focussing of essentials skills and safety. The Precision course is next and takes on road riding from both the fun and safety angles, and includes a short stint on the racetrack to clear up smoothness and lines.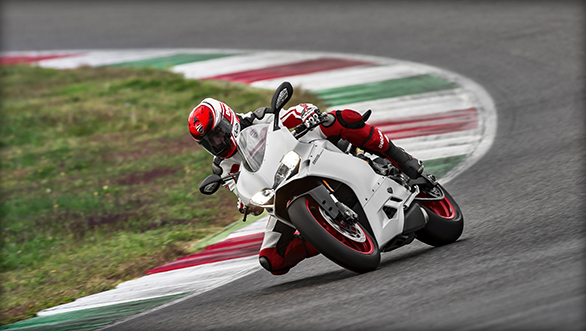 The Track Warm Up session is for track newbies while the Track Evo is for experienced track riders looking to level up. The Champions Academy is the top-tier where Ducati's legion of world champions show up to take advanced riders through the nuances if really fast track laps.
Ducati's nearest DRE courses are in Thailand, where the Intro and Precisin courses are available at THB 5,500 or so (Rs 11,000). The Track Warm Up and Evo courses (named DRE Racing Course I and II in Thailand) are also available at approximately twice the cost. Unfortunately, these courses may not be available to non-Thai riders at this time.
The other option is the DRE courses in the West Asia or in Europe. A quick look at the European DRE calendar suggests that you could do a course paying roughly €1,000 for each level. That sounds expensive but take a look at the historic racetracks the programs are based out of and consider that motorcycle you will get to ride. Before you dismiss it, a trip to Europe to expressly do a DRE course is expensive. But adding DRE to a preset agenda might be cost-effective for some of you.
For the rest of us, there is good news. Ducati India is also working of rolling out the DRE programme in India starting with the Intro and Precision levels and adding the Race courses later on. We believe instructors have been identified and the company should host its first courses in the coming months. As with all DRE courses, you do not need to own a Ducati to attend - the DRE will rent you one. Having a Ducati saves that little bit of the expense.
Also see:
Ducati 959 Panigale first ride review