Every Drop Counts: India's most fuel-efficient cars of 2021
For the longest time, or at least from when cars started becoming accessible to the Indian masses, we have made fuel efficiency and value our single most important criteria while choosing our set of wheels to drive home in. In the last decade, the focus has shifted to an extent, with a more aware buyer now equally enamoured by a fat list of features and the image a car projects of them out on the streets.
But, as of March 1, 2021, the retail price of petrol in Mumbai was Rs 97.57/litre. That's a high number in itself but its impact is fully understood when you see that for the same day in 2020, petrol cost Rs 77.40/litre. Diesel prices have shot up similarly over the past year, going from Rs 67.32/litre to Rs 88.60/litre in the same period. This hike has largely been due to an increase in taxes levied by the central and state governments, even as crude oil prices have remained low.  This seems to have been done to make up for lost revenue due to COVID19 and to fund the government's various initiatives to fight the disease.
While these prices seem most inconvenient when you go to fill up your car, the broader effects of higher fuel prices are grimmer. High fuel costs mean you have less disposable income left to spend on other purchases, which slows economic growth. Another big impact is that this increases transportation costs for industries, shoring up prices and rising inflation.
So in this situation, our old obsession with fuel-efficient cars seems more justified than ever. With this thought, we've put together a list of the most fuel-efficient cars you can buy in each segment. The ARAI-tested efficiency figures have been used for the sake of consistency.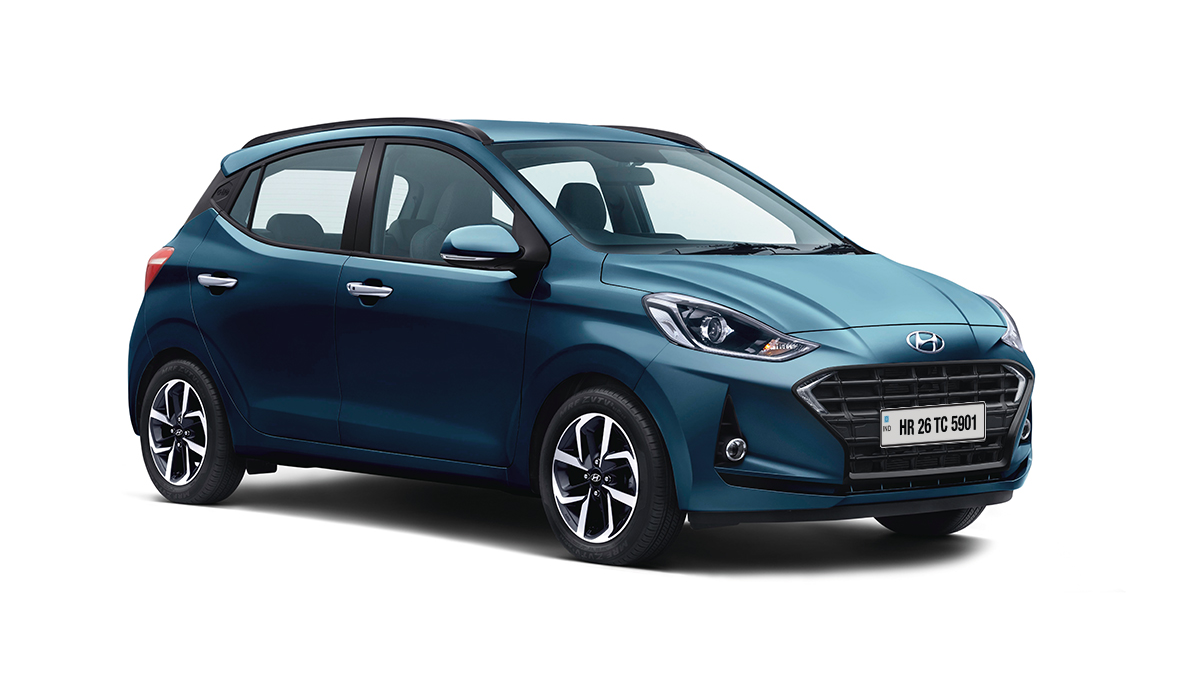 Most fuel-efficient entry-level hatchback in India 2021
1)Hyundai Grand i10 Nios - 25.49 kmpl (CRDi, MT)
2)Ford Figo - 24.4 kmpl (D)
3)Maruti Suzuki Swift - 23.76 kmpl (AMT)
4)Maruti Alto - 22.05 kmpl
5)Renault Kwid - 22 kmpl (1L, AMT)
5)Datsun Redigo - 22 kmpl (1L, AMT)
Maruti Celerio - 21.63 kmpl (1L, AMT,MT)
Maruti S-Presso - 21.7 kmpl (AMT)
Maruti Ignis - 20.89 kmpl
Maruti Wagon-R - 21.79 kmpl (1L, AMT/MT)
Hyundai Santro - 20 kmpl
Tata Tiago - 19.8 kmpl (MT)
Datsun Go - 19.02 (MT)
Affordability and low running costs are key considerations for most first-time car buyers that pick these cars. This means that the fuel efficiency number is more important here than anywhere else, especially now with Tier-II and Tier-III cities making up a bulk of sales. Brands like Hyundai and Ford, who have kept faith with diesels in the BSVI era have some astonishingly efficient cars here, helped along with efficiency-focused smaller capacity engines and smaller, lighter footprints. However, the long-term benefits of these numbers are reduced by the high initial cost of BSVI diesel cars. The petrol-powered Marutis and the Renault-Nissan twins aren't too far off either, and may just be as economical a buy given the largely low mileage, urban usage these cars endure.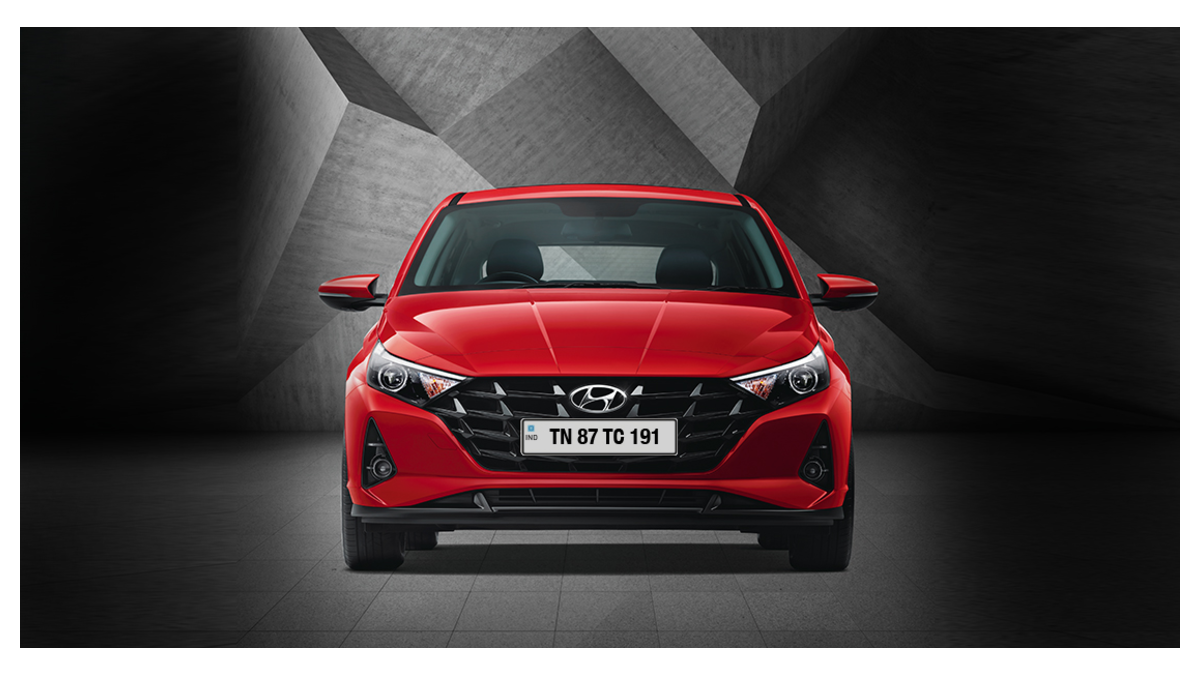 Most fuel-efficient premium hatchback in India 2021
1)Hyundai i20 - 25.2 (D, MT)
2)Tata Altroz - 25.11 (D, MT)
3)Maruti Suzuki Baleno - 23.87 kmpl (Dualjet, MT)
4)VW Polo - 18.24 kmpl (1.0LT,MT)
5)Honda Jazz - 17.1 kmpl (CVT)
A segment that had become stagnant in the past few years seems to have been revived quite emphatically, with two strong new entrants in the third-gen i20 and the Tata Altroz, and all the others receiving mechanical updates or refreshes. The more evolved buyer here may not put fuel efficiency at the top of their considerations, but will still like a feature-packed car that isn't too harsh on the pocket while being contemporary to look at and drive. But with very similar engines to those in the smaller hatchbacks, aside from more enthusiastic offerings, a choice of some very efficient cars is a given here.
Most fuel-efficient sub-four-metre sedan in India 2021
1)Hyundai Aura - 25.4 kmpl (D, AMT)
2)Honda Amaze - 24.7 (D, MT)
3)Ford Aspire - 24.4 kmpl (D)
4)Maruti Suzuki Dzire - 24.12 kmpl AMT
5)Tata Tigor - 19.92 kmpl MT
Once a promising bodystyle on which many bets were hedged, these cars seem to have lost significant ground to our recent attraction towards SUVs. That said, for a significant set of buyers these cars still seem like easy access to the cachet a three-box shape brings in this country. Again these seem to be newer or more traditional car buyers, which explains how fuel-efficient all the cars in this segment are. This also seems to remain a segment where diesel is alive and well, with the added efficiency and the seemingly more evolved driving experience these engines bring being a draw for customers here.
Most fuel-efficient sedan in India 2021
1)Hyundai Verna - 25 kmpl (D, MT)
2)Honda City - 24.1 (D, MT)
3)Maruti Suzuki Ciaz - 20.65 kmpl (MT)
4)Skoda Rapid - 18.97 kmpl (MT)
5)Toyota Yaris - 18.1 kmpl (CVT)
VW Vento - 17.69 kmpl (MT)
Once at the core of the Indian auto industry, the C-sedan is now seen as one of the more driving-focused buyers chooses. Although, a comfortable backseat, a luxurious cabin and a features-list matching those on similarly priced SUVs remain strong traits. Fuel efficiency is seen more like a useful bonus, with more focus on the driving experience a drivetrain brings. Hence the strong pull towards turbo-petrols or automatics. As for the fuel efficiency numbers, the added weight and more focus on driveability rather than outright efficiency bring down numbers to an extent. Again, diesel seems to offer a clear advantage but even with the longer outstation trips these cars are expected to be put through, may not necessarily be the more economical choice over the course of vehicle ownership if you don't run up enough digits on the odo.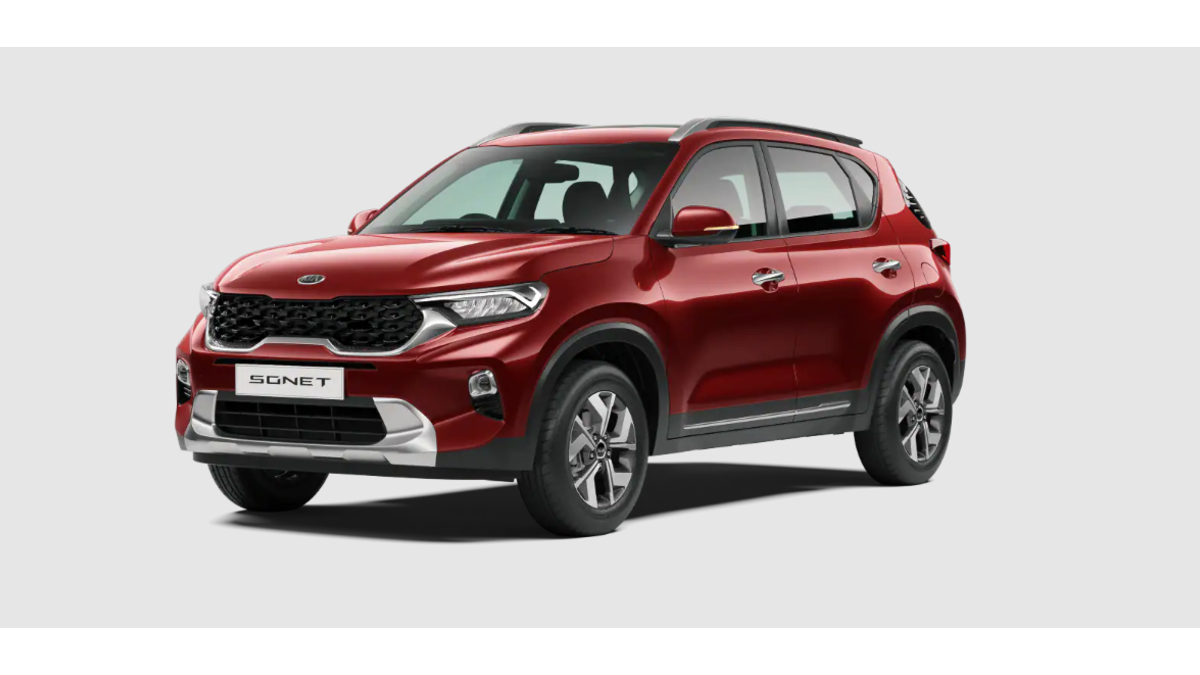 Most fuel-efficient sub-four-metre SUV in India 2021
1)Kia Sonet - 24.1 (1.5L D, MT)
2)Ford Freestyle - 23.8 kmpl (D)
3)Honda WR-V - 23.7 kmpl (D)
4)Hyundai Venue - 23.28 (D, MT, E)
5)Tata Nexon - 22.44 (D, MT,AMT)
Ford Ecosport - 21.7 kmpl (D)
Renault Kiger - 20 kmpl (1.0T, MT)
Nissan Magnite - 20 kmpl (1.0T, MT)
Mahindra XUV300 - 20.1 kmpl (D, MT)
Maruti Suzuki Vitara Brezza - 18.76 (AT)
Mahindra KUV100 - 17.8 (MT)
The cars everyone wants to be seen in now, and carmakers are scrambling over each other to meet this demand. These SUVs are inherently thirstier, compromised with the heavier weights and lower aerodynamic efficiency(higher ride height and more frontal area) but that has never seemed to be much of an issue for buyers. These sell on how well they can recreate the experience of owning a full-sized SUV and a strong sense of value. This sense may not necessarily come from how efficient these SUVs are but from other factors like the sense of quality in the cabin, the features on offer and the overall experience from behind the wheel at the price you pay for it.
Most fuel-efficient SUV in India 2021
1)Hyundai Creta - 21.35 (diesel MT E)
2)Kia Seltos - 20.99 (diesel MT THE)
3)Maruti Suzuki S-Cross - 18.55 (MT)
4)MG Hector Plus - 16.56 kmpl (D, MT)
5)Tata Harrier - 16.34 kmpl(MT)
Renault Duster - 16.5 kmpl(1.3LT, MT)
Nissan Kicks - 15.8 kmpl (1.3L, MT)
Tata Safari - 16.14 kmpl (MT)
MG Hector - 16.17 kmpl (D, MT)
Mahindra Thar - 15.2 kmpl (D, MT)
Mahindra Scorpio - 14.44 kmpl (4x2, D, MT)
Mahindra XUV500 - 15.05 kmpl (4x2, D, MT)
Many of the same factors that seem to appeal to sub-four-metre SUV buyers apply here, although customers in this very popular segment are probably the most aware of any mainstream segment in the country. Fuel efficiency isn't exactly top priority like in the more affordable segments but with owners up for quite a bit of highway driving, fuel efficiency seems like more of a factor here than in some other SUV segments. But with their relatively large size, bigger engines and heavier weights, these SUVs are noticeably less efficient than their sub-four-metre counterparts. Good reasons why diesel remains almost as popular here as a fuel choice as petrol. That the Creta and the Seltos manage over 20 kmpl is commendable, and this is certainly a factor in their success. But more pertinent is again a sense of value, either in terms of a premium driving experience or in terms of outright space.
Most fuel-efficient MPV in India 2021
1)Datsun Go+ - 19.02 (MT)
2)Maruti Ertiga - 19.01 (MT)
2)Maruti XL6 - 19.01 (MT)
3)Renault Triber - 19 kmpl (1.0, MT)
4)Mahindra Marazzo - 17.31 (D, MT)
5)Mahindra TUV300 - 17.29 kmpl (D, MT)
Maruti Eeco - 16.11 kmpl
Toyota Innova - 15.6 kmpl (D, MT)
Kia Carnival - 13.89 kmpl
Toyota Vellfire - 16.4 kmpl
Mahindra Bolero - 16.7 kmpl (D, MT)
Not very long ago, except for the Innova and some utility-focused offerings popular rurally, the MPV body style seemed all but forgotten. But with its recent revival, there is now an MPV to fit any budget. It's not difficult to see the appeal. They are no less efficient than a similarly priced SUV, the boxy shape and the extra row of seats don't help matters, but are a far more practical arrangement. There's much more space on offer for a similar footprint, which can either be used for luggage or carry more people when needed, so there's that added sense of versatility thrown in.
Most fuel-efficient premium SUV in India 2021
1)Citroen C5 Aircross - 18.6 kmpl (D, AT)
2)Jeep Compass - 17.3 kmpl (D, MT)
3)Hyundai Tucson - 16.98 kmpl (D, 4x2)
4)Toyota Fortuner(pre-facelift) - 15.04 kmpl (4x2, AT)
5)MG Gloster - 14.5 (Single Turbo)
Volkswagen Tiguan Allspace - 12.5 kmpl
Ford Endeavour - 13.9 kmpl
Mahindra Alturas G4 - 12.35 kmpl (4x2, AT)
These are the SUVs of choice for buyers who either can't or don't want to stretch for the full luxury experience, but are looking for a package that substitutes that experience well enough. Diesel is the norm here, the higher cost of a diesel powertrain isn't as much of a hit with the relatively heavy price tags these SUVs wear. But that said, fuel efficiency is affected by the more powerful engines and 4WD hardware these SUVs are expected to feature. Not to mention the fact that these are quite large and heavy SUVs, to begin with. Having said that, fuel efficiency doesn't play much role in the buying decision, the image SUV projects and the package on offer hold much more sway.
Most fuel-efficient premium sedan in India 2021
1)Toyota Camry Hybrid - 22.8 kmpl
2)Hyundai Elantra - 22.7 kmpl (D, MT)
3)Skoda Superb - 15.10 kmpl
Once an aspirational set of cars, this segment seems to have been all but wiped out with the SUV craze. But there is still life left, with some major launches planned here over the next year. But the Camry Hybrid stands out here. The combination of electric and petrol power seems to strike the perfect balance. There's much less fuel money to be spent in real-world driving and no reason for the range anxiety from an EV. But with government policy firmly focused on fully electric vehicles, the push that hybrids need to be a viable alternative(with greater numbers and consequently localisation) seems unlikely.