Electric Dreams: Renault Morphoz
The Renault Morphoz provides an idealistic glimpse into how personal mobility might look like in the near future. We can't tell for sure how much of what it promises will actually become reality in the next few years, but what is compelling is how it tries to provide answers for questions we still haven't fully answered about how EV and personal mobility turns out in the future.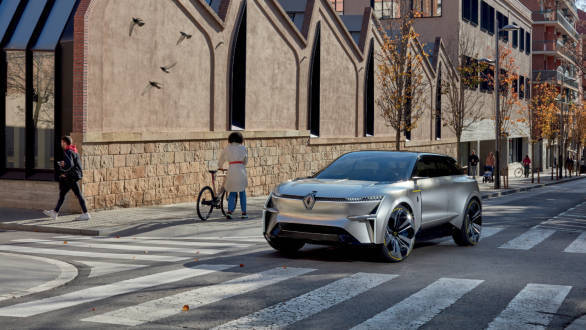 The Morphoz is a fully electric SUV, with level 3 autonomous driving capabilities. This is par for the course for most new age concepts. Its party trick is its extendable wheelbase. In standard City mode, the EV is 4.4m long and carries a 40 kWh battery good for 400 km. Here the Morphoz carries a manageable footprint, and enough juice to handle about a week of running around in the city. This should work well for 90 per cent users. But switch to Travel mode, and the Morphuz extends by 40cm, and opens up a space to fit another 50 kWh battery. The range now goes up to 700 km, and the single electric motor's power jumps to 214PS from 134PS. The battery swap can be done at a dedicated station, where Morphuz drivers can fit the extender batteries or drop them off for charging. This longer mode also opens up more space on the inside for occupants to travel further, and in more comfort.
The interiors of the Renault Morphoz tend towards communal interaction, rather than driving thrills. You can enter by waving at the car, via a set of suicide doors. Inside, the space is finished in Renault's typical theme of bright colours and geometric shapes. There's a large central touchscreen, and a 10.25-inch instrument cluster built into the rectangular steering wheel. This faces an L-shaped dash, while the car features 5G connectivity too. Another unique touch is how the front passenger seat flips back to face the rear occupants. Finally, you can also share the Morphoz with another owner, so you only pay for when you need to use it, much like how you would a ride-hailing service.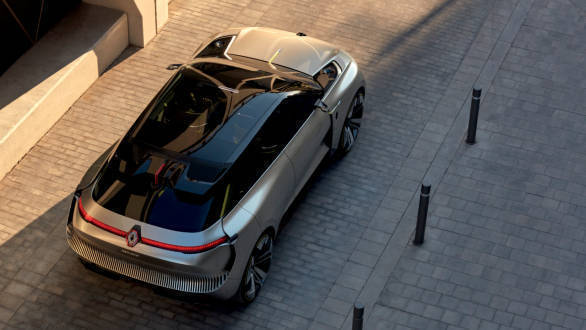 The Morphoz previews Renault's new CMF-EV platform. This will spawn two new EVs for Renault, beginning in 2021. The Morphoz might be too far into the future to make sense for a country like ours now. But some of its ideas, like a shaft-shifting body and a network of range extender batteries, might just be the answer to a lot of questions about how EVs might work in India.
Like the rest of the world, India is also getting set to make the transition to electric vehicles (EVs). While not all EVs may charge you up, there are some that can, fortunately, get your motor going. These electrifying cars are available abroad, and through this monthly series, we hope to generate some high voltage current that will energize manufacturers to bring them here. Our charging port is eagerly waiting to get powered with your views.