Electric Dreams: GWM Ora R1
The Auto Expo 2020 was brim-full of EVs, right from the stunning Sierra Concept from Tata Motors to the overtly futuristic Maruti Suzuki Futuro-e and even the quite outrageous Mahindra Funster. In this company, new entrant Great Wall Motors presented the Ora R1. You'd expect a small, city car such as this one to get lost in the crowd in this scenario. Far from it, the R1 had everyone sit up and take notice.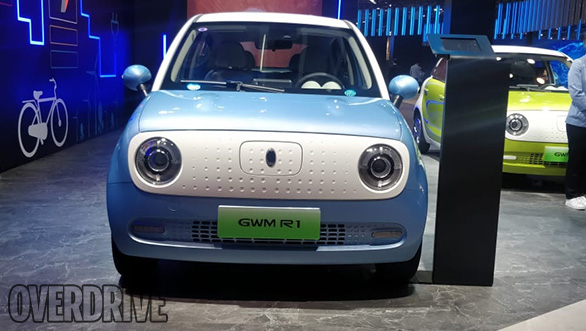 This was entirely down to how intelligent the R1 is as a package. It's a small two-door city car, with enough space on the inside as a Kwid. Its footprint limits rear-seat space but a reasonable list of features and cuddly neo-retro looks make up for that.
The R1's biggest selling point is its price. In China, the R1 is the most cost-effective NEV you can buy with prices ranging from RMB 59,800 to RMB 77,800 after subsidies. This translates into a Rs 6 to 8 lakh price tag when it comes to India. This could make it significantly cheaper than any other electric car sold in India currently. And it's not like you get some restrictive urban runabout with barely usable range. The R1 has a 33kWh lithium-ion battery pack and a 33kW electric motor. This allows for a frankly astonishing 351km range as per the NEDC cycle, a fairly accurate number.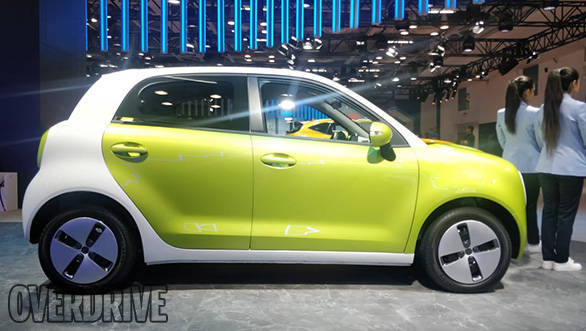 Given how aggressively GWM says it wants to expand into India, the R1 seems like a certainty for our market. The Chinese SUV maker will come with two brands, Haval for its SUV line-up and GWM for its EV range, which includes cars like the R1. There's no word yet on when this hatch will debut here but we have a feeling that whenever it does, it's going to shake things up quite a bit.
Like the rest of the world, India is also getting set to make the transition to electric vehicles (EVs). While not all EVs may charge you up, there are some that can fortunately get your motor going. These electrifying cars are available abroad, and through this monthly series we hope to generate some high-voltage current that will energise manufacturers to bring them here. Our charging port is eagerly waiting to get powered with your views.