Dungarpur Mews Car Museum
The small town of Dungarpur is located 120km south of Udaipur. It was founded in the 13th century and is set amongst the rugged peaks of the Aravalli Mountains.  Some 700 years later, Maharaj Kumar Harshvardhan Singh of Dungarpur has made it a must-visit destination for any true auto aficionado. Simply because he conceived and created the Dungarpur Mews which impressively displays this prince's love and affection for cars, bikes, guns, aircrafts, etc.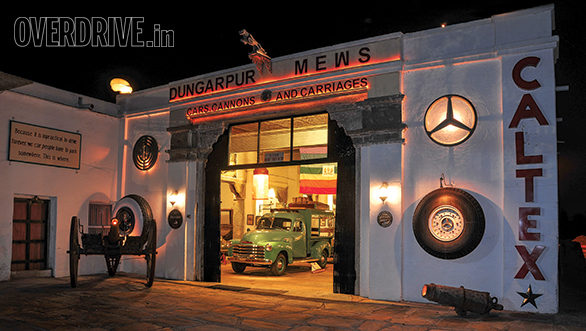 The Dungarpur Mews is located within the Udai Bilas Palace complex and is housed in an old heritage building that was used initially to stable horses and carriages of the Dungarpur Princely State. Later it was made into a garage that could accommodate about 40 cars. For several decades, it lay unused and was neglected. Some years back, Harshvardhan renovated it, and it now houses a remarkable collection of cars, cannons and carriages.
On display are old horse carriages, few British-made cannons and two rare 19th century double-carriage cannons. There is a rare Austrian-made 1937 Steyr 220. It's the only one in India and just half a dozen survive elsewhere. It's completely original and very well preserved, and some years back it narrowly missed out on the 'Preservation Prize' at the Cartier Concours d'Elegance event. The Steyr 220 was bodied as a convertible, streamlined open two-seater or pillarless luxury sedan. It has a 2.3-litre 6-cylinder engine making 55hp and it could achieve a top speed of 80mph or 129kmph. It was among the few cars of that time to have all-wheel independent suspension with swing axles.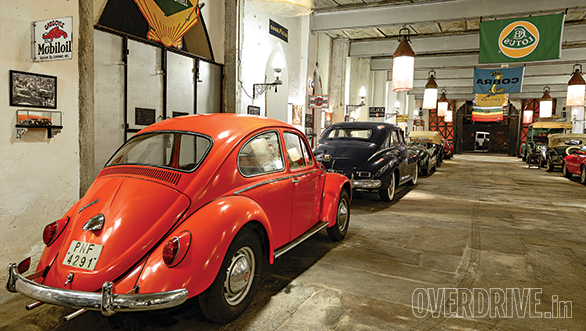 The Dungarpur Mews houses many other cars, including a very original and extremely well-kept 1947 Packard Deluxe Clipper Deluxe sedan. The instruments of this car are also in very good condition, and it still runs remarkably well. Also part of the museum collection are a 1939 Fiat 7 seater sedan, 1942 Willys MB Jeep, 1952 Willys CJ2A, 1950 Cadillac Series 62 convertible, a very original 1950 Standard Vanguard sedan, 1949 Standard Flying 14, 1966 Volkswagen Beetle, 1975 Land Rover Series III pick-up, 1959 Jaguar XK 120 replica and a Shelby Cobra prototype.
Interestingly, Harshvardhan has also collected some modern classics like a 1984 Jaguar XJS Coupe, 1984 Mercedes SL 380 convertible, 1983 Marcello Gandini designed Mazda 929, 1984 Mazda RX7, 1990 BMW 730iL and 1995 BMW 740i. My completely original 1988 Honda Accord with pop-up headlights should also join this collection soon.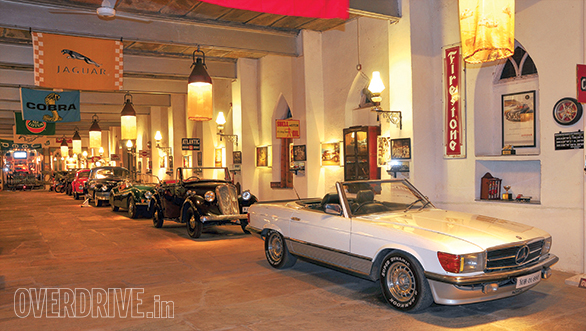 This museum is decorated with flags and banners of various car manufacturers, old advertisements, posters, car calendars, enamel plates etc.
Amongst the bikes in the Dungarpur Mews are a 1959 BMW 250cc, 1976 BMW 450 cc, 1962 and 1984 Enfield Bullet, and Rajdoot Bobby. One of the highlights is a 1910 steam engine road-roller made by Marshall and Sons, UK. It was used to build roads during the Dungarpur Princely State times and still runs on steam. During WWII, the rulers of Dungarpur donated two DH-5 aircraft to the British Royal Air Force. Unfortunately, both crashed and recently Harsh got a scaled down model of the DH-5, complete with a powered propeller and all. You can see this model and also original photographs of the aircraft.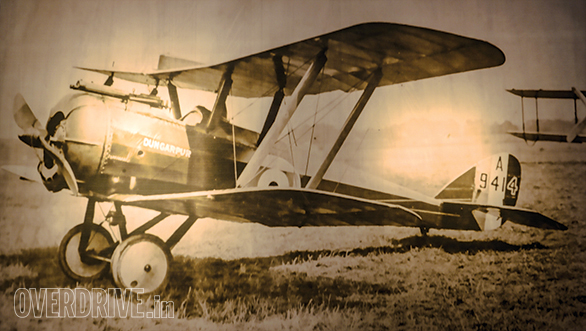 Original backlit photograph of the DH-5 aircraft and the scaled-down, very detailed model of the same aircraft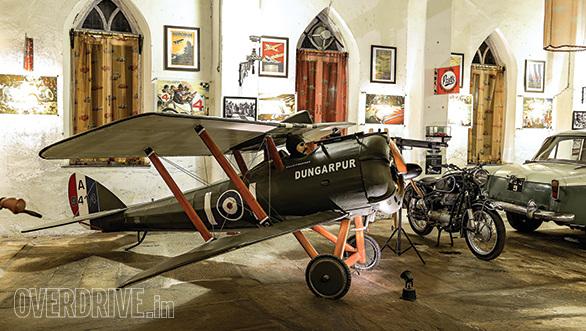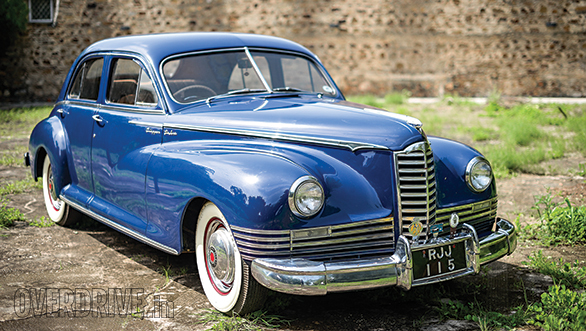 This 1947 Packard Deluxe Clipper Deluxe sedan is completely original and its instruments are in very good condition too. It's still used regularly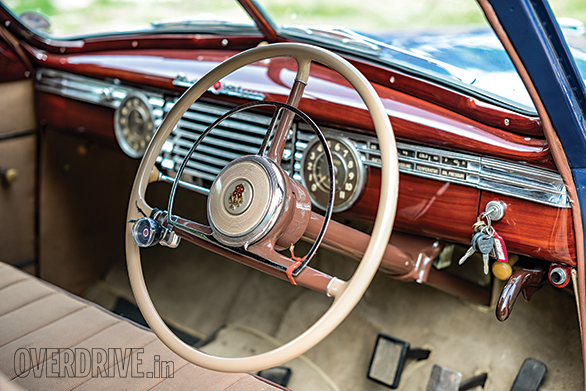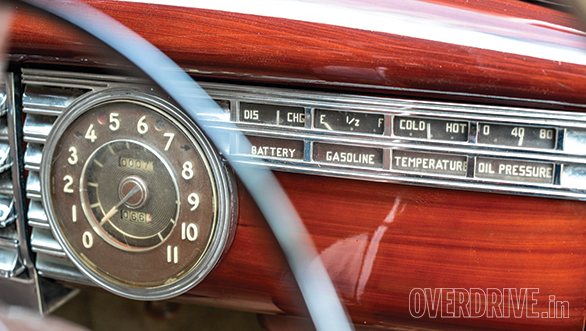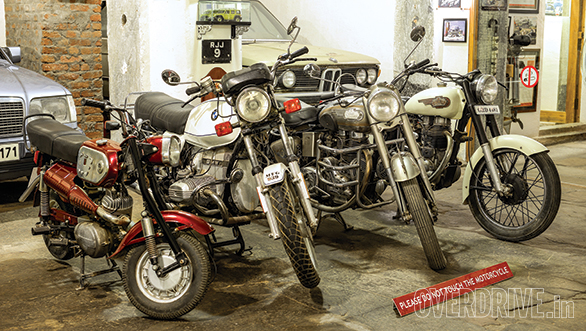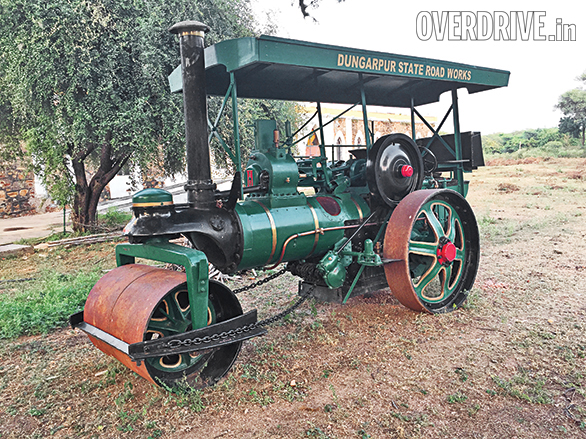 Some toy pedal cars that Harshvardhan once played with are hung on the walls of the Dungarpur Mews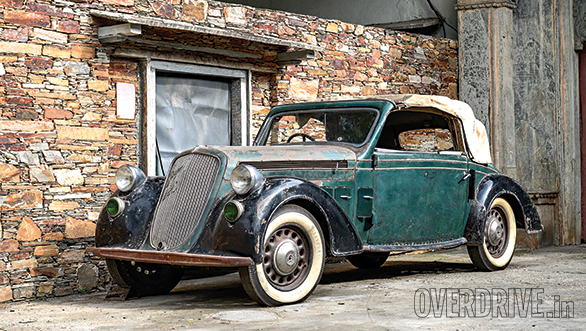 One of the highlights is the 1937 Steyr 220. It's the only one in India with just half a dozen surviving elsewhere. The one in the Dungarpur Mews is completely original and very well preserved, right down to the cracked original paint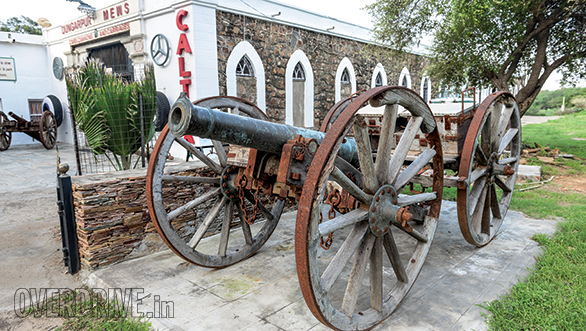 Right outside the museum building are some ancient cannons and an old service ramp that is still used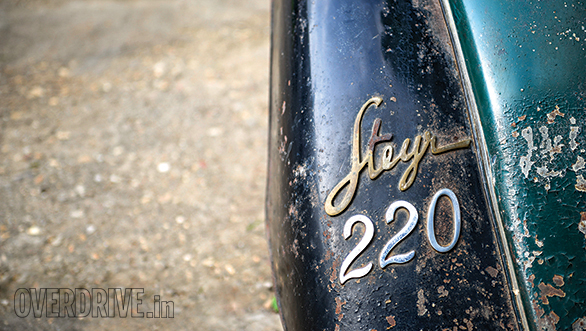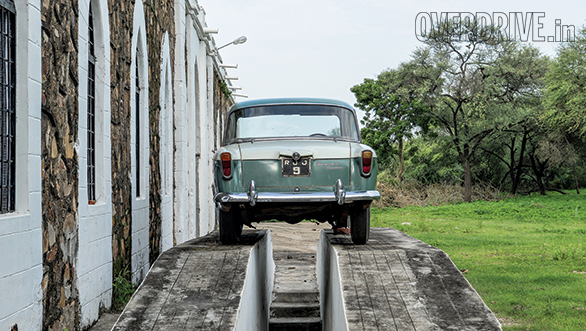 On the ramp is the 1959 Standard Vanguard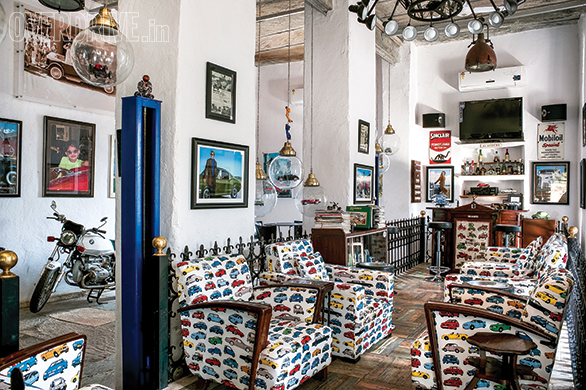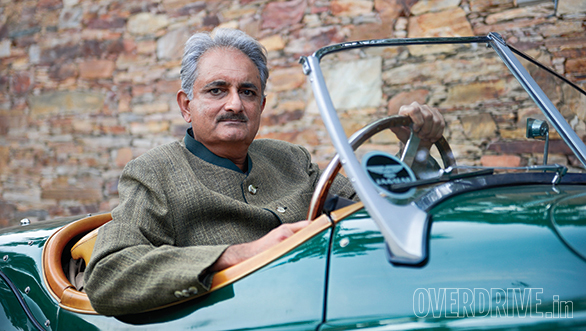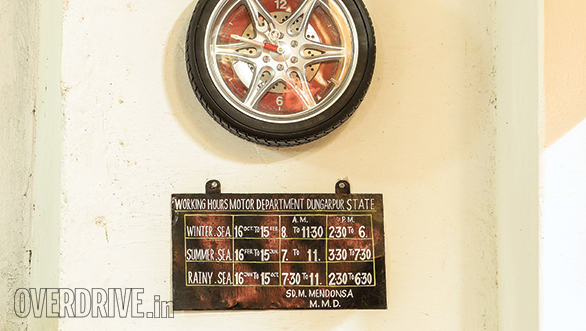 The Dungarpur Mews also has a nice 'Car Bar' that we had featured in last year's anniversary issue. Access to this extraordinary museum is restricted to guests staying at Maharaj Kumar Harshvardhan Singh's Udai Bilas Palace heritage hotel. It's one of the most attractive palace hotels and an embodiment of the old world charm of princely India.
Price (Ex-Delhi)
Starts Rs 1.11 Crore
Related Stories