Celebrating 37 years of the Maruti 800-India's first modern car
On 14th December, was the 37th anniversary of the roll-out of the first ever Maruti 800. Yes, in 1983, on 14 December, India's former Prime Minister Indira Gandhi inaugurated the Maruti Suzuki plant and also handed over the keys of the first Maruti 800 to Harpal Singh.
The Maruti 800 was India's first modern car that ushered in the automobile revolution.
Maruti "a car for the people of India" was the dream of Sanjay Gandhi and after his death in an air crash on June 23, 1980, his mother Indira Gandhi,  the then Prime Minister of India, decided to make her late son's dream a reality. She put together a team of professionals to execute this and RC Bhargava, the current Chairman of Maruti joined the company after serving twenty-five years as an Indian Administrative Service (IAS) officer. He was part of the core team that was headed by V Krishnamurthy and also included D S Gupta.
Soon after getting his 800 in early 1984, this writer embarked on a long drive to North India. His 800 was modified and had a fabricated metal spoiler, side skirts and also alloy wheels, a big thing then.
Interestingly, the first Maruti 800 was delivered on December 14, 1983, as it was the 37th birth anniversary of the late Sanjay Gandhi. This is the way his mother Indira Gandhi wanted it, but I doubt if even she ever imagined what the Maruti 800 would eventually achieve and do.
The Maruti 800 introduced a whole generation of Indians to reliable, well-engineered and properly built cars.
Yes, the Maruti 800 is the car that started it all and ushered in the automotive revolution in India.  It was launched at a price of Rs 47,500 (a big amount in those days) and it introduced a whole generation of Indians to reliable and modern cars. It resulted in the creation of India's first modern car factory and also led to the birth of a vibrant, competitive and modern auto component and ancillary industry. Along with the new way of making cars, also came the new ways of selling and servicing them.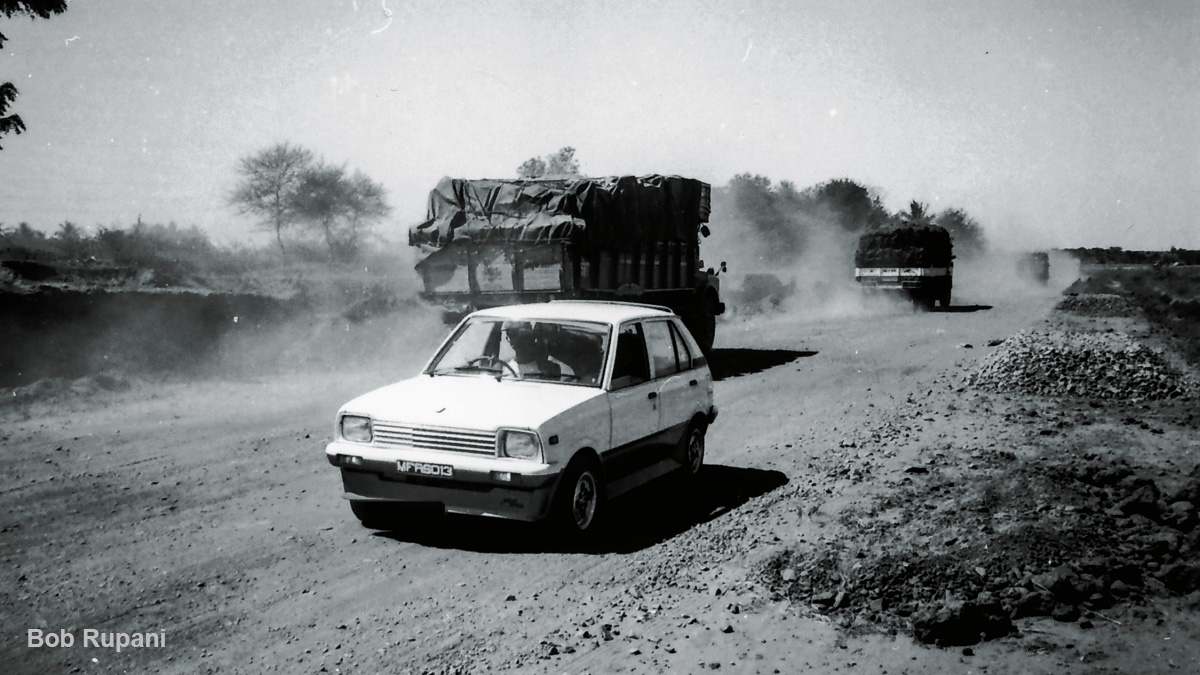 The modern car had arrived, but the roads were still to come. Photo taken somewhere on NH 3, the Bombay Agra National Highway.
The 800 was a true game changer and I was one of the lucky ones to get one soon after it was launched. In fact in the early part of 1984, my 800 was amongst the first 50 cars delivered in Bombay (as it was known back then). And soon after I got it I decided to take it for a trip to North India. Though it was small and powered by a three cylinder engine, it easily cruised at speeds of over 100 kph and believe it or not, it was among the fastest things on Indian highways then. And it was so easy to drive and so reliable that I was easily able to cover distances or over 600km in about 12 hours. In fact when I stopped to refuel in Indore in the evening, the attendant asked me where I had started from. When I told him I left my home in Bombay at 6:00AM, he started laughing and refused to believe it.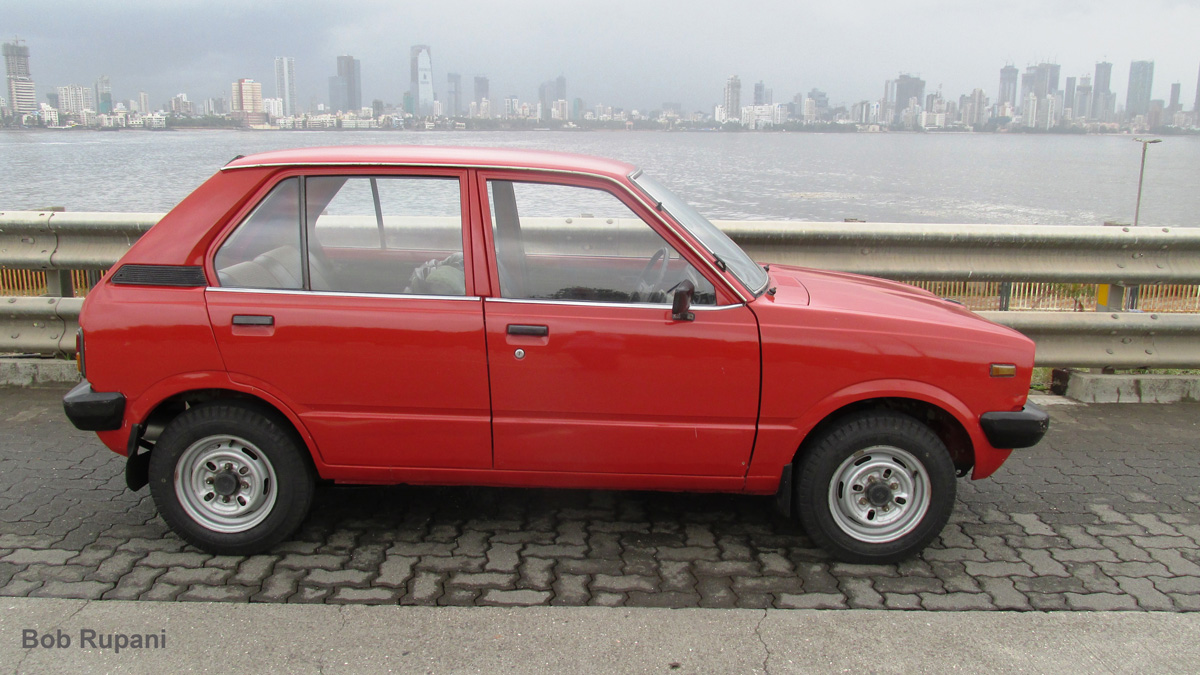 The writer's completely original Maruti 800, which he really enjoys driving.
No stopping to fill the radiator with water, no replacing of broken hose pipes or blown fuses, and no unplanned or unnecessary halts or stoppages. This was almost unheard of at that time and going a distance of over 500km without having to stop for some repairs on the car, even if it was brand new- was considered a miracle. But the 800 was in a sense actually a miracle and on that trip I covered over 5,000km without a single problem. In fact most owners rarely ever had problems with it and the Maruti 800 will always be special because it introduced us to so many things that are now taken for granted.
Related Stories