Cars of 2020: Mega list of ALL the new cars coming to a showroom near you
It's the end of a decade, or maybe we're a year early to that conclusion; the debate is still on. But what's for sure is that 2020 will bring with it a slew of cars in all shapes and sizes, all of which will be BSVI-compliant, given the adoption of the new norms by April, 2020. In the year following one of the slowest years the automobile industry has seen yet, in terms of sales, these cars will have to go the extra mile in offering more to buyers, with strong demand for future-proof features even at the entry-level end of the segment. Which is as good a place to start as any…
Hatchbacks launching in 2020
Tata Hornbill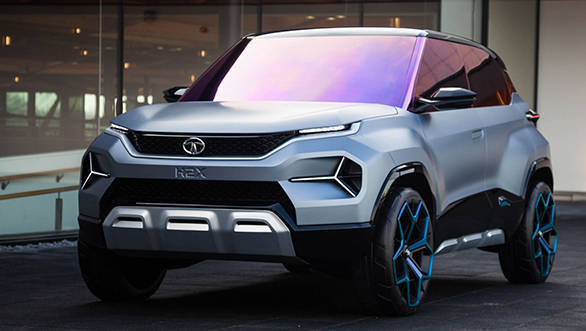 Aimed at the Maruti-Suzuki S-Presso and Renault Kwid, this hatchback with SUV styling should be a half-size larger dimensionally and will slot in below the Nexon in the line-up. Being a Tata car, expect space, ride comfort and features to be its competitive edge over its rivals, with power from Tata's Revotron 1.2-litre, 3-cylinder petrol. Based on the new ALFA platform also underpinning the Altroz, we've seen it as the H2X concept at the Geneva show last year. Going by how close to show car the Altroz is, we expect it to remain quite true to form when it finally hits showrooms. We especially hope the rear AC vents as on the H2X concept make it.
How much? Rs 3.5-4.7 lakh | When? Late 2020
Hyundai i20 next-gen
In its third-gen, the i20 fights back with fully-digital instrumentation, eight-inch touchscreen infotainment, connected car tech and the option of the one-litre turbo petrol and 7-speed DCT, alongside a new 1.5-litre diesel. Styling is more teutonic than Italian this time around, with a lower front end, sharper angles and creases taking the place of the current car's swooping lines.
How much? Rs 5.5-9.5 lakh | When? Mid 2020
Late to the party but dressed to kill, the Altroz is plenty comfortable and spacious too, as we found when we drove it. There will be a 1.2-litre petrol, and a 1.5-litre diesel with only a five speed manual transmission at launch, giving its rivals the Maruti Suzuki Baleno and current Hyundai i20 an advantage as far as having an automatic option goes. Tata will offer an automatic, reportedly a dual clutch transmission, and an EV drivetrain further down the road.
How much? Rs 5.2-8.5 lakh | When? Early 2020
Also launching this year:
Maruti Suzuki WagonR XL5
Maruti Suzuki Ignis facelift
Tata Tiago facelift
Sedans launching in 2020
Replacement to the Xcent, the Aura takes everything nice about the aggressive design of the Nios, and gives it a boot (and cargo capacity) to match. Marginally wider (20mm) and with a longer wheelbase (25mm) than the car it replaces, the Aura is all-new and should bring some sheen back to Hyundai's luck in the compact sedan segment. There will be a 1.2-litre petrol, a 1.4-litre diesel, and the punchy 1-litre turbo petrol, with an option of five-speed AMTs for the first two engines.
How much? Rs 6-9 lakh | When? Early 2020
Honda City next-gen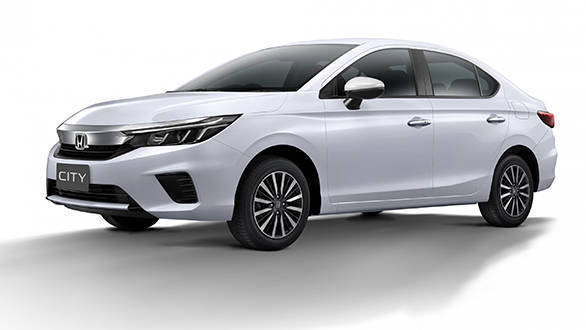 The new-gen Honda Civic… excuse us, the new fifth-gen City borrows a fair bit from its elder sibling's design, including the thick chrome 'forehead'. Longer than the outgoing model by 100mm, the new City promises more seating comfort despite an 11mm reduction in its wheelbase. A more straightforward cabin design that includes rotary climate controls, and an eight-inch touchscreen infotainment with a more modern-looking interface, and better quality of materials used in it. It will continue with the 1.5-litre diesel, upgraded to be BSVI compliant, the 1.5-litre petrol with 117PS and 145Nm, and hopefully, the new 1-litre turbo petrol with 122PS and 173Nm as available internationally.
How much? Rs 10-15 lakh | When? Late 2020
Hyundai Verna facelift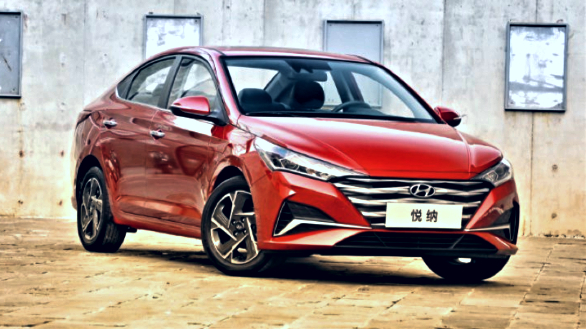 Like the refreshed Elantra, the Verna will get a big cascading grille, likely with lots of chrome, and wrap-around tail lights. Also expect connected car tech like the rest of the Hyundai range – and 1.5-litre petrol and diesel engines, with the option of a 48V mild hybrid system for the petrol.
How much? Rs 9.5-14.5 lakh | When? Mid 2020
Skoda Octavia next-gen
The sleek new Octavia has the numbers to back it up – 0.24Cd makes it quite slippery. New MQB platform makes it larger, more spacious (78mm more knee room is a lot!) and more comfortable too, with plenty of new tech to excite, like the gesture control infotainment and shift-by-wire transmission. Speaking of the drivetrain, we expect the new Octi to get a 1.5-litre turbo petrol motor making 150PS, with a seven-speed DSG automatic, and 48V mild-hybrid tech. The new Octavia could debut Skoda's plug-in hybrid tech in India, as it will internationally, with its 1.4-litre TSI and electric motor combo producing 204PS, and offering an electric only range around the 50km mark.
How much? Rs 17-27 lakh | When? Early 2020
While India's only encounter with the 2 Series has been in the form of the hooligan M2, the 2 Series Gran Coupe is an altogether different (front-wheel drive only) machine, positioned as the entry-level BMW sedan in India. Much shorter in wheelbase and length than the 3 Series, the 2 Series Gran Coupe will go up square against the Mercedes A-Class sedan when launched. Closely related to the X1 (it uses the same platform), expect it to get the new 3-cylinder, 1.5-litre turbo petrol engine with 140PS, apart from the existing 2-litre diesel and petrol.
How much? Rs 32-37 lakh | When? Mid 2020
Mercedes-Benz A-Class sedan
The newest entry-level Mercedes won't disappoint with its new-age styling inside and out, or it's seriously aerodynamic 0.22Cd, among the lowest for production sedans. Despite the slippery shape, expect more headroom over the CLA, given it has a regular roofline and not a coupe's. Bigger news is the massive upgrade in quality of the cabin compared to the CLA, and along with new tech (MBUX, for example) as seen on other new Mercedes models, we expect a new 1.5-litre petrol engine and 2-litre diesel engine to provide power to this front-wheel drive car.
How much? Rs 33-38 lakh | When? Mid 2020
Also launching this year:
Tata Tigor facelift
MPVs launching in 2020
Riding on the success of the Seltos, Kia is confident that the Carnival people-mover will get people moving to Kia showrooms as well. Coming to India as a CKD, the monocoque-based Carnival will be offered in versions that will seat between seven to nine passengers, with the addition of powered sliding doors at the rear. And at 5.1m long, it's a fair size larger than the current MPV bestseller, the Toyota Innova Crysta. A 2.2-litre diesel with 200PS and 440Nm, mated to an 8-speed automatic, will provide motivation for the MPV.
How much? Rs 30 lakh upwards | When? Early 2020
Make no mistakes, the Vellfire is no regular MPV. This six-seater is gunning for the Mercedes V-Class with its full-electric loungers for the middle row passengers, which can make even the Merc's seating feel a little underdone. At 5m long, it's got enough interior space for all six passengers to stretch out in comfort, but ultimately is smaller than its chief rival. It'll be a hybrid mated to a e-CVT, with a 2.5-litre petrol engine working with two electric motors on each axle for a combined 197PS.
How much? Rs 70 lakh | When? Early 2020
SUVs launching in 2020
Kia QYi
Sharing its underpinnings and engines with the Venue, the Kia QYi (don't worry, it'll soon be christened with a name that rolls off the tongue glibly) will cut its own niche with styling derived from the Stonic crossover sold internationally, as seen in our render. While we can only guess as to what it'll look like, we know we'll see the Venue's 1-litre turbo petrol (120PS/172Nm) and seven-speed DCT automatic, as well as the 1.2-litre petrol engine and 1.5-litre diesel in the production car, along with Kia's high levels of finesse and quality in the cabin. Also expect a good spread of variants to cover every need.
How much? Rs 6.5-11.5 lakh | When? Mid 2020
Skoda Kamiq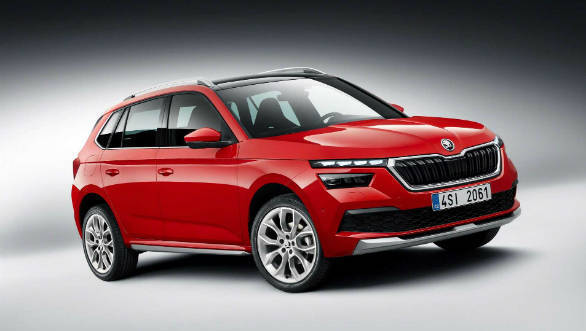 With the Kamiq, Skoda will enter the hot mid-size SUV segment, and they're coming in fully prepared to take on the Kia Seltos and next-gen Hyundai Creta. The Kamiq will be re-engineered for India, on the MQB A0-IN, a platform specific to India. Marginally larger than the international versions, which we've seen before, the Kamiq will look largely the same with minor styling tweaks to suit Indian tastes. Expect premium interiors, with an eight-inch touchscreen infotainment, panoramic sunroof and more, and a 1.5-litre turbo petrol with 150PS and 250Nm, apart from manual and twin-clutch automatic options. To be shown at the Auto Expo, it's possible a late 2020 launch is on the cards.
How much? Rs 11-19 lakh | When? Late 2020
Hyundai Creta next-gen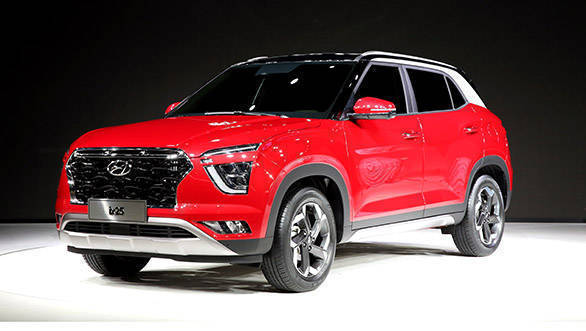 Love it or hate it, two-tier lighting on high-riding Hyundais seems to be the future. The next-gen Creta, itself a smidge larger than the current car, will have it, as also more features in the cabin. We expect similar powertrains to the Seltos, including the 1.5-litre petrol and diesel, and the 1.4-litre turbo petrol. Importantly, it's being said that a 10.4-inch tablet-style touch infotainment system will be offered, along with connected car tech and a large panoramic sunroof.
How much? Rs 11- 18 lakh | When? Early 2020
Being of a handful of SUVs with genuine 4x4 capabilities, the rebirth of the Thar is most eagerly awaited. Spy shots show a wider car, and more inviting interiors with modern features like a parking camera and touchscreen infotainment. The new 2-litre diesel that's expected can't come too soon, but we imagine the 2.2-litre petrol and six-speed automatic from the XUV500 would be quite a tempting proposition as well, if Mahindra can price it right.
How much? Rs 8-10 lakh | When? Mid 2020
MG Hector 6-seater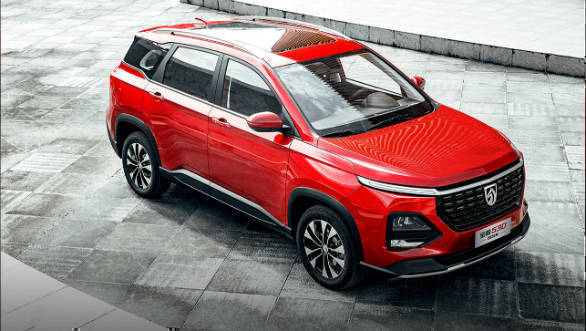 Based on the refreshed Baojun 530, with refreshed styling cues for the lighting elements front and rear, the three-row Hector will debut with the same engines as on the five-seater. A BSVI compliant diesel engine is expected, whether it's the FCA-sourced engine or not remains to be seen.
How much? Rs 13.5-18 lakh | When? Mid 2020
VW T-Roc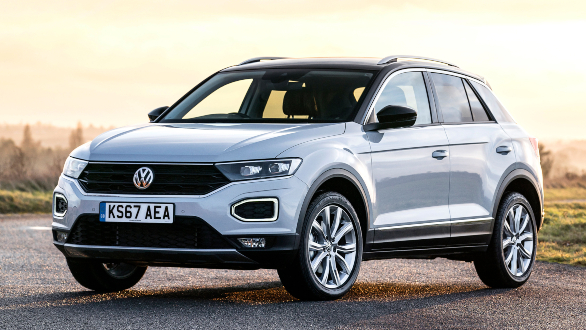 Based on the MQB platform, think of the T-Roc as a smaller Tiguan. Except, two-wheel drive only is expected, and CBU-pricing should make it a rival to the top-variants of the Jeep Compass. We drove a T-Roc powered by the 1-litre turbo petrol engine, with 115PS and 200Nm torque, and found performance that belies its figures. If that doesn't sound too enticing, a 1.5-litre turbo petrol (mated to a seven speed DCT) with 150PS on tap is also available internationally, and is the likely drivetrain configuration to make it to India.
How much? Rs 20 lakh | When? Mid 2020
VW Tiguan Allspace
Seven-seater Allspace is the long wheelbase Tiguan that should've been. This three row Tiguan will replace the five-seat Tiguan in the line-up, and offer a fix for the most common issue with the Tiguan, namely its price-space proposition. It's been spotted testing in India, and we believe it'll come in powered by a 2-litre turbo petrol TSI engine, developing 180PS and 320Nm of torque - far more than the current model's 2-litre diesel produces. Likely to ditch the diesel in 2020, we hear the VW Tiguan Allspace may, or may not, get all-wheel drive, a feature the Tiguan used to its advantage in the OD Slugfest 2018.
How much? Rs 30 lakh | When? Mid 2020
Mercedes-Benz GLB
Creating an entirely new segment (and, likely success story), the GLB with the option to seat seven passengers will be positioned between the small GLA and mid-size GLC. Ostensibly stretching the limits of the MFA2 platform that underpins the new A-Class hatch, its 4.6m length and 2.8m wheelbase put it very, very close to the GLC in terms of size. It'll also get the twin 12-inch panels for instrumentation and infotainment, along with the slick MBUX interface. Like the GLA, it'll be available in both front and all-wheel drive. Unlike the GLA, it'll likely get a choice of either a 1.3-litre petrol producing a respectable 163PS/250Nm torque, or a 2-litre diesel with up to 190PS/400Nm.
How much? Rs 45 lakh | When? Mid 2020
A long, long while in the making, the new monocoque Defender is fittingly distant from the previous one's utilitarian roots, and will come to India in its long wheelbase five-door version. Despite its obvious off-road chops (think you can max its 291mm ground clearance, and 900mm water wading capabilities?), it'll be luxurious enough to keep even the most hardened of cynics happy. A dash-mounted shift lever and floating 10-inch touchscreen with an updated interface frees up interior space, apart from making the experience more intuitive. Expect to see 2-litre engines – both the 300PS petrol engine and 240PS diesel, under the short hood.
How much? Rs 85 lakh | When? Mid 2020
Also launching this year:
Brezza facelift+petrol
Nexon facelift
XUV500 next-gen
Tucson facelift
Tata Gravitas
Audi Q7 facelift
Electric vehicles launching this year
Sub-four-metres long and with zero emissions, the all-electric Nexon should prove to be an essential step to bridging the gap to a somewhat affordable and practical EV. Wearing newly tailored styling for the front and milder changes at the rear, the tweaks should also make its way to the Nexon facelift due this year, along with the fully digital instrumentation and embedded SIM card. The brand's electric tech has been christened Ziptron, and we should see a similar set-up in the Altroz EV in 2021. Specifically, a 30.2kWh battery pack in the floor, good for a 300km range, with an electric motor that packs in 129PS/245Nm torque. Importantly, a quick charge to 80 per cent is under an hour, while standard charging is an eight to nine hour affair.
How much? Rs 16-18 lakh | When? Early 2020
MG's second-ever product for India will hope to pitch in with improving the acceptance for EVs in the country, by offering space, practicality and good performance from its 44.5kWh and 143PS electric drivetrain, as we found when we first drove the ZS EV. With over 350km of driving range, and a larger footprint than the Hyundai Kona, it should do well.
How much? Rs 21 lakh | When? Early 2020
Audi's first all-electric car looks very much like it could be a Q8 – but is sized somewhere between a Q5 and Q7. It'll seat five, though, and travel 400km on a single charge of its liquid-cooled 95kWh batteries. With twin electric motors, 360PS of power and 561Nm of torque, the e-tron is respectably rapid, getting up to 100kmph from zero in 6.6s. While not headline-worthy in its own right, the boost feature cuts that time down to 5.7s, which is. Audi will package an 11kWh charger, which will charge to full in 8.5 hours, though quicker 22kWh and 150kWh chargers are also available.
How much? Rs 95 lakh | When? Early 2020
0-100kmph in under 3.5s, and the (theoretical) ability to be 80 per cent charged in just 22 minutes, the Taycan will set the bar quite high for EVs in India. At its asking price, it had better. With 500km of driving range, it will be quite the viable alternative to a supercar, with the added bonus of its exclusivity.
How much? Rs2.2 crore onwards | When? Early 2020
Also launching this year:
Related Stories