Cars of 2019: Mega list of all upcoming car launches in India
We're a lucky bunch of car-buyers in the new year. The new cars that should be coming to showrooms near you in 2019, reads like a list of automotive buzzwords for the future, including all our all-time favourites. SUVs, Bharat Stage 6, plug-in hybrid, electric, autonomous cars and, in the case of a few anticipated launches on this list, a mix of most of the above combined! Here's your ready reckoner of the top new hatches, sedans, SUVs, hybrids, electric cars and luxury vehicles coming to India in 2019, to help you plan your purchase better.
HATCHBACKS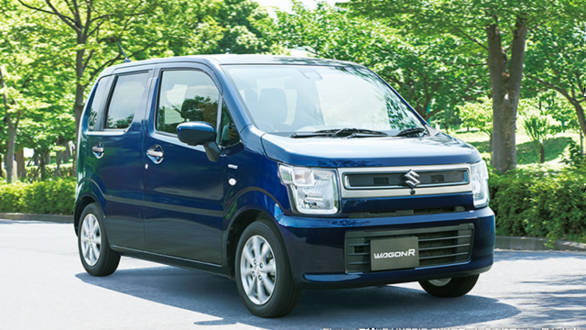 WagonR
Maruti Suzuki has been tight-lipped about it, but we know it will be based on the Japanese-spec car (in terms of dimensions) with restyled exteriors more in tune with Indian sensibilities. Expect a new, more spacious cabin, the existing engines with an AMT option, and all the premium features you see on larger Marutis.
How much? Rs 4 lakh, expected
When? Jan 2019
Honda Brio
New-gen small Honda has hit-or-miss styling and loses the unique glass rear hatch, though it is a size larger than the previous Brio. Good news is the cabin is similar to what's on the new Jazz, so that does move it up a notch in terms of quality and space on offer.
How much? Rs 5 lakh onwards, expected
When? Late 2019
Tata 45X-production version
Premium hatchback from Tata, based on the beautiful 45X concept from the Expo, expected to break cover sans camouflage. It'll go up against the Maruti Suzuki Baleno and pack the Revotron and Revotorq engines, so expect the same.
How much? Rs 5.5-8 lakh, expected
When? Late 2019
SEDANS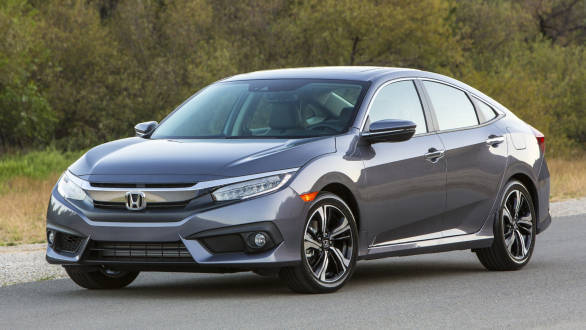 We've seen it and wanted it at the Auto Expo last year, and Honda will do one better – the facelifted tenth gen Civic is what we'll get. Expect the new 1.6-litre diesel as in the CR-V, and the familiar 1.8-litre petrol under the hood.
How much? Rs 16-21 lakh, expected
When? Early-2019
New-gen sedan swaps curves for sharp, angular lines and distinctive triangular headlights. The cabin should be nicer too, with the new 8-inch floating touchscreen taking centre stage, apart from Hyundai's SmartSense passive safety technology making it safer than before.
How much? Rs 15-20 lakh, expected
When? Mid 2019
BMW 3-Series
It's the size of one of the last generation 5-Series, so you're technically getting your money's worth. New-gen car also moves BMW interiors into the future, finally. As to how it drives, head to our first drive review for more.
How much? Rs 45 lakh, expected
When? Mid 2019
SUVs 
The XUV300, is a sub-4m SUV based on the SsangYong Tivoli, and will likely have the most powerful 1.5-litre diesel in its class, as borrowed from the Marazzo. In its sights will be the likes of Maruti Suzuki's best-selling Vitara Brezza, while the 2020-planned electric version has the future in mind.
How much? Rs 7.5-10 lakh, expected
When? Feb 2019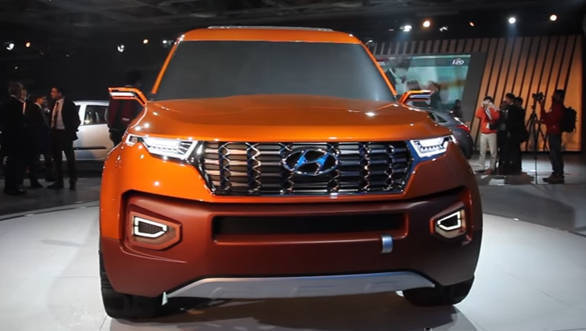 Hyundai Carlino
Styx, Carlino, QXi… whatever it ends up being named, the compact SUV will be Hyundai's answer to the Maruti Suzuki Vitara Brezza (everyone's aiming to surpass the benchmark) and will have similar design elements as the Kona. We expect to see new engines – a 1-litre petrol and 1.5-litre diesel.
How much? Rs 8-10.5 lakh, expected
When? Early-2019
Larger than the one sold abroad, and with premium interiors to help lift Nissan's fortunes in India. It's selling point will be the beat-all ride quality (as we found out at our first outing with the SUV), while fully-modern infotainment and features will sweeten the deal. The familiar 1.5 diesel and petrol engines continue to do duty under the hood.
How much? Rs 9.5-14.5 lakh, expected
When? Jan 2019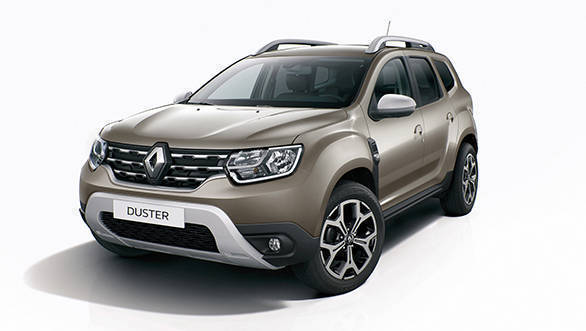 Renault dusts off the scalpel, with the next-generation of their best-selling Duster, sold internationally with the same-name but with Dacia badging. The result is immediately recognisable but with a more steeply raked windscreen, larger grille, modern lighting at both ends, and new, functional interiors to help bring the good ol' butch SUV into 2019.
How much? Rs 9-14 lakh, expected
When? June 2019
KIA Tusker
Seen as the SP Concept at the Expo, this Creta-based-rival will introduce India to KIA, the Korean sister-brand of Hyundai. With edgier exteriors and plusher interiors, the Tusker/Trazor should offer an ever-so-polished experience as what the Creta offers, considering it shares engine options with the Creta (expect 1.6-litre petrol and diesel versions, not the 1.4).
How much? Rs 10-15 lakh, expected
When? May 2019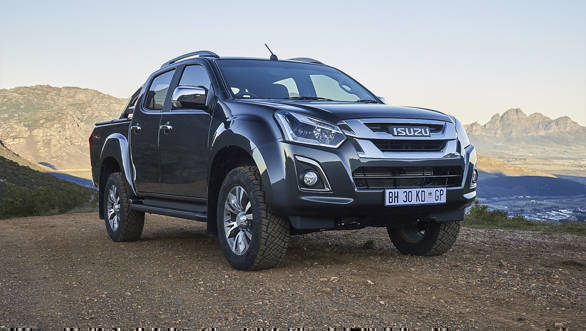 Isuzu D-Max V-Cross
Facelift of everyone's favourite pickup gets more aggressive front end styling, not that it needed it. Big news is the new BS6 compliant 1.9-litre diesel with 150PS/350Nm, and a six-speed automatic.
How much? Rs 15.5 lakh, expected
When? May 2019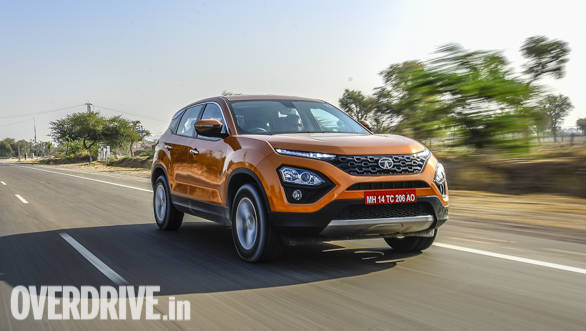 The largest SUV in the segment (including the Jeep Compass and Mahindra XUV500), the newest Tata draws from the Land Rover connection. Only available with a 2-litre diesel, in two-wheel drive and with a manual gearbox but first impressions are very, very promising.
How much? Rs 14-20 lakh, expected
When? Jan 2019
MG SUV
When? Mid 2019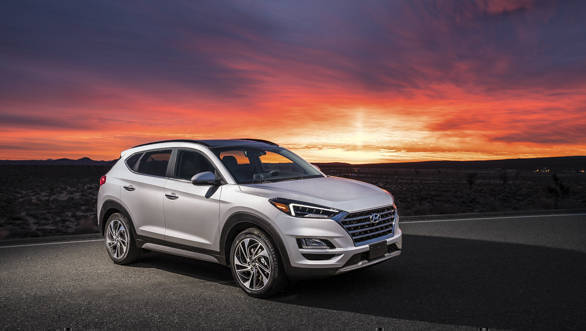 The facelift brings with it the new family face cascading grille, tweaked lighting details and a new floating touchscreen. There is a new 1.6-litre turbo petrol, with 177PS and 265Nm, on offer internationally, though it's unsure if we'll get it.
How much? Rs 19-27 lakh, expected
When? May 2019
The Yeti's replacement globally, the Karoq has the same no-nonsense styling of its bigger brother, the Kodiaq. We expect to see a 2-litre diesel under the hood of this Hyundai Tucson rival, if not a 1.5-litre petrol as well.
How much? Rs 22-28 lakh, expected
When? May 2019
Basic cosmetic updates, and addition of a few features (Apple/Android connectivity and finally a start/stop button) but the big news is the possibility of a smaller 2-litre EcoBlue diesel engine with 177PS and 420Nm torque with a 10-speed automatic, as currently on sale in certain international markets.
How much? Rs 27-35 lakh, expected
When? May 2019
Next-generation midsize crossover ditches shrinking-violet styling for something a lot sportier. Thankfully is larger inside and out, and gets a proper modern Audi cabin, with all the bells and whistles. We expect the same range of engines to continue.
How much? Rs 37-45 lakh, expected
When? March 2019
Scaled-down X6, based on the X3, priced under the X5. About sums up the smaller of the two-coupe SUVs from BMW. Expect a four-cylinder petrol and six-cylinder diesel.
How much? Rs 55-65 lakh, expected
When? Early 2019
Best-selling BMW SUV is, surprise, surprise, larger than before, and with lighter materials, and air suspension all around. We hear a six-cylinder petrol will be added to the line-up in India. We've driven the new X5 and you can read what we think about it here.
How much? Rs 75-80 lakh, expected
When? May 2019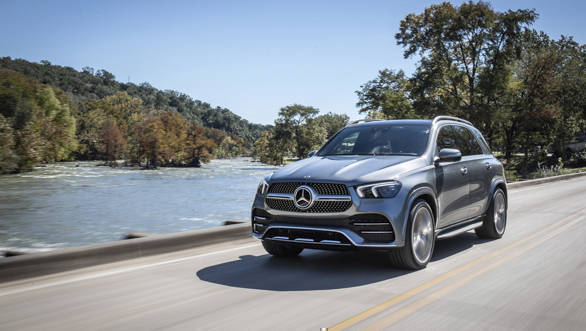 The most advanced Mercedes-Benz on roads in mid-2019 will not be the S-Class, but the new GLE. Completely re-engineered, the GLE will debut a range of new engines, a third row of seats and advanced suspension technology, apart from cabin tech. Head to our first drive for an overview of what it's like to drive.
How much? Rs 85 lakh, expected
When? August 2019
The first coupe-SUV from Audi, it becomes the SUV flagship, over the Q7, which it essentially is under its skin. Thankfully, future Q models will have more styling cues derived from it than the Q7.
How much? Rs 1 crore, expected
When? Mid 2019
HYBRIDS
Honda Accord
Hugely different from the current model, the tenth gen is lower, lighter and a tech powerhouse. Expect only the hybrid, with a next-gen powertrain.
How much? Rs 40 lakh, expected
When? End 2019
Eighth-gen Camry is more spacious (remember, it shares its platform with the Lexus ES 300h), and will offer slightly more electric-only range from its 2.5-litre plus electric motor powertrain.
How much? Rs 40 lakh, expected
When? Early 2019
ELECTRIC
Mahindra eKUV
Not fazed by the slow sales of the e2o and eVerito, Mahindra has an electric compact SUV on the cards. We hope to see Mahindra Electric's updated tech, with high density batteries and range of up to 350km, in it.
How much? Rs 8 lakh, expected
When? June 2019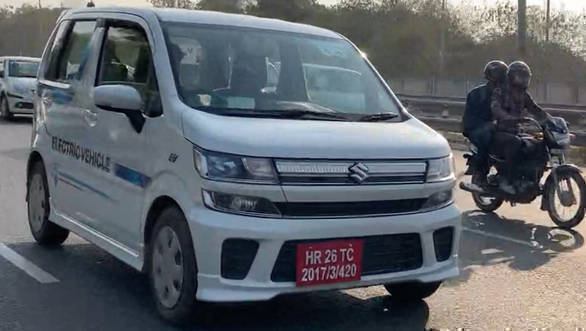 WagonR EV
Maruti Suzuki's EV plans revolve around this prototype, of which many have been spotted testing around the nation's capital. It's based on the Japan-spec WagonR which utilises the Heartect platform, and is expected to have a range of around 200km on a single charge. We, however, will get the electric version of the next-gen WagonR headed our way early in the year.
How much? Rs 10 lakh, expected
When? End 2019, early 2020
Hyundai Kona EV
A bold statement for Hyundai, the India-assembled Kona will only be available as a pure-electric model and will have a 39kWh battery for a little over 300km of driving range on a single charge.
How much? Rs 25 lakh, expected
When? April 2019
All-electric hatchback with a claimed 400km driving range from its 40kWh battery also boasts semi-autonomous capabilities, and a brand new face. Want more details on the best-selling pure electric car ever? Head to our first-drive review.
How much? Rs 30 lakh, expected
When? Late 2019
The first electric Audi will do 400km plus on a single charge of its 95kWh battery, propulsion via twin-electric motors on each axle. Read our impressions from our first drive for more.
How much? Rs 1.3 crore onwards, expected
When? Late 2019
Related Stories