BSVI: Are we complying?
It's finally happening. After months of speculation on how buyers will react to this shift and of manufacturers rushing to comply, the BSVI norms will have come into effect by April 1. There is some debate on how much these new pollution standards will quell our country's growing pollution crisis, but the overall effect can't be anything but positive.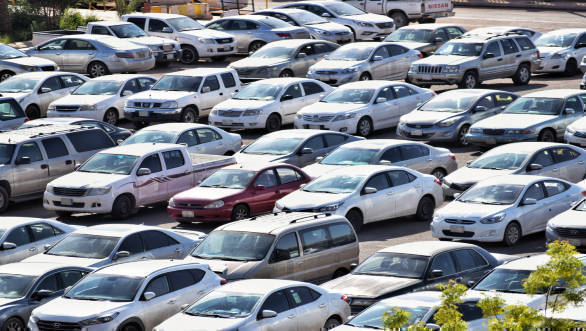 Photo by Haidan on Unsplash
What hasn't been entirely positive is the transition. Everyone from the carmakers, dealers and buyers were hoping for a firesale of sorts for BSIV cars, a result of a combination of big discounts and buyers looking for a deal. The February sales numbers show that hasn't exactly happened. Data from SIAM shows that automotive sales have dipped by 18.13 per cent in February 2020, in comparison to the same month last year. While car sales were down 7.61 per cent, two-wheeler sales were lower by an alarming 19.82 per cent, when compared to February 2019. These numbers show that market sentiments haven't changed all too much. Buyers just don't seem to be in the mood for new vehicles, the current economic slowdown and the crisis in the NBFC sector means buyers are continuing to put off purchases.
Image for representation only
A survey conducted by FADA of its members shows that dealers have on an average 10 to 12 days of BSIV inventory left in passenger vehicles as of March 12. Now this might seem like a comfortable situation, but it must be noted that the vehicle registration process takes around two weeks to complete, which leaves very little time for dealers to liquidate BSIV stock before the April 1 deadline. So, it seems like there will be at least some BSIV cars left unsold once we reach the deadline, especially some not-so-popular models. Things get even worse for two-wheeler dealer inventory, with FADA's survey showing that dealers continue to have on an average 20 to 25 days of BSIV stocks left. The sheer numbers of our two-wheeler market means that thousands of unsold scooters and bikes will be left unsold once BSVI norms come into force.
Another big upset in this transition period has been the COVID-19 threat. With the social distancing measures playing a big role in containing the virus' spread, dealer walk-ins have dropped drastically. FADA claims counter sales have fallen by up to 70 per cent. The freefalling stock markets in response to this crisis, has further dampened sentiments among prospective buyers. While extending the deadline may be a regressive step, the Supreme Court has turned down another plea to this effect on March 18,  the government could bring in measures like lowered interest rates on vehicle loans, and introducing a buyback scheme for unsold BSIV stock. These could be limited time initiatives but will certainly help in improving sales.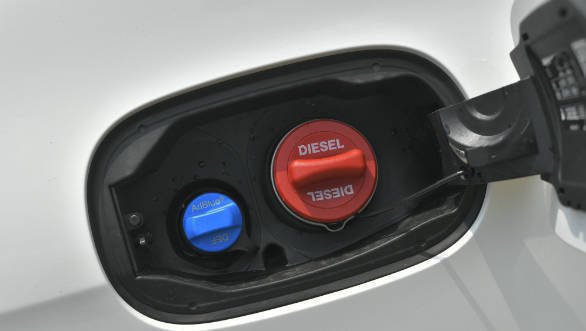 Another aspect of this shift to BSVI is how easy it'll be to fill your BSVI-compliant vehicle with the fuel it needs. The particulate filters in BSVI vehicles need fuel with low sulphur content and higher octane ratings to work optimally. This means that fuel companies need to make sure the compatible fuel is available to users wherever they might need it. Indian Oil, the country's largest fuel retailer has stated that all its bulk terminals and depots have already converted to BSVI fuels. But so far retail networks only around NCR and certain districts of UP, Rajasthan and Haryana have complete retail access to BSVI fuels. Indian Oil says that nozzle testing is ongoing in other regions but we think an ideal situation would have been one where BSVI fuels were available at least a month before the deadline. This would have ensured a seamless transition for car owners.
In our experience around pumps in Mumbai and Pune, many operators still do not have clarity on when the upgraded fuels will be available. If full conversion to BSVI fuels isn't achieved before April 1, BSVI compliant cars won't be able to cut emissions optimally. A smoother transition would have also meant that the price increase that will come with these fuels could have been managed better. We also think another good move would be if fuel stations start retail sales of Diesel Exhaust Fluid(DEF), a urea solution, for diesel BSVI vehicles. A diesel car will not function without this additive, and currently these are only being stocked at service centres. Most BSVI diesel cars will have 7,000 to 15,000km range before the DEF tank runs out, but this figure is highly dependent on driving styles and usage cycles.
So to answer the question we set out to answer, we haven't made this transition as seamless as it could have. Of course, a move such as this, with its massive jump in standards, is not an easy job to pull off under any situation. The weak economic climate hasn't helped matters either. But what is clear that there could have been better coordination among all parties. Car-makers and fuel companies could have planned production better and dealers could have been more aggressive at managing BSIV stock from an earlier date. The government could have also stepped in with a stimulus package for the industry to help tied over the rough times. You can, and should, still go ahead and buy a BSVI car, no doubt, but for early adopters the transition might not have been as smooth as it could have been.