Bonnet Bars
After the extremely positive response to the "Bonnet Breakfasts" story featured few weeks back, I thought I should also talk about some of the "Bonnet Bars" I have come across.
Ravla Bhenswara arranges exciting desert safaris in their collection of SUVs
Having a sundowner amidst the beauty of nature is an altogether special and enriching experience. Especially if the scenic spot is so remote and difficult to reach, that you need to engage 4WD (Four-Wheel Drive) to get there.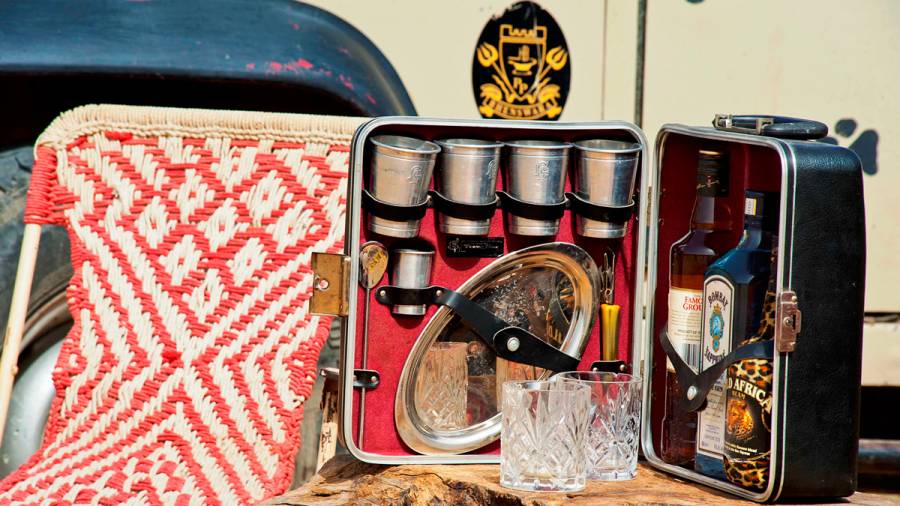 Well organized portable bar for off-road excursions
After arriving at the lovely locale and having absorbed and relished the splendour of the landscape, you may want something man-made to further lift your spirits. That's when the "Bonnet Bar" gets set. But please note, the sundowners and drinks are only for the guests and passengers, and all the drivers strictly abstain and don't drink and drive.
First tea is served on the bonnet
Some of the best "Bonnet Bar" experiences I have come across are at the Ravla Bhenswara Heritage Hotel, in Rajasthan. Actually Kunwar Shiv Pratap Singh of Bhenswara, a car collector and avid off-roading enthusiast, is known for offering some super "Jeep Safaris".
And when the time is right for a sundowner, the 'Bonnet Bar' is set up
I have been on several such safaris where you head out of the Ravla (castle) in a Jeep and drive across the desert to some rocky outcrops and hills located amongst sand dunes.  There you drop anchor and have some strong ginger tea in a Kulhad, or clay cup.  As the sun approaches the horizon, the tea service is removed and the "Bonnet Bar" is setup. Now starts the spectacular sundowner on the sand dune.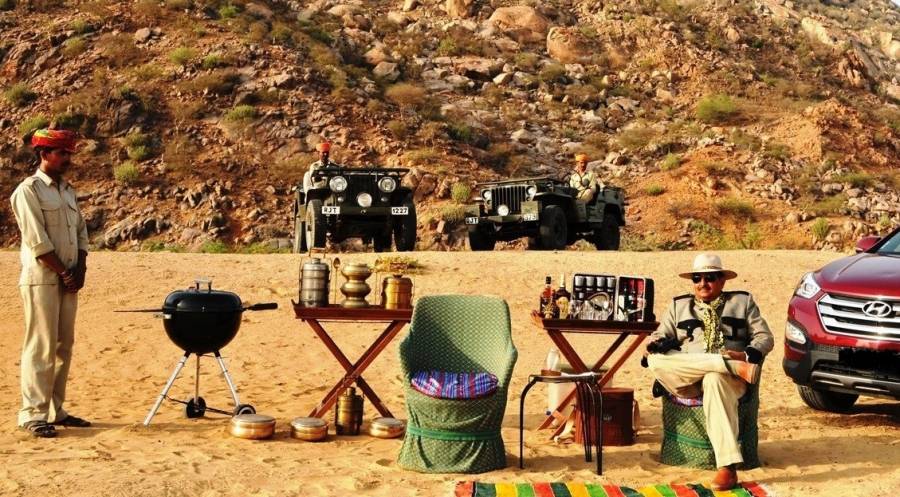 Kunwar Shiv Pratap Singh with some of his Jeeps, barbeque and portable bar. He is a proper outdoors party person
Related Stories