Bond between airbags and seat belts - one is not effective without the other
From 1st April, 2021, it will be compulsory for all cars sold in India to be equipped with a front passenger airbag too. An airbag for the driver's side has been mandatory since 1st July, 2019.
Driver side airbags have been mandatory in India since July, 2019
Having dual front airbags is undoubtedly beneficial and a law enforcing this is definitely most welcome. While I am all for dual front airbags, I am not so sure about the manner in which we introduce these laws. When the driver airbag was made mandatory in July 2019, could the government not have announced at that time itself that from April 2021, a front passenger airbag will be compulsory too. Instead of giving the manufacturer, dealers and other associated entities sufficient time to plan and make this important addition to their cars, a draft notification  was made public by the government a few days back in December 2020, just a little over 3 months before the law is to become applicable.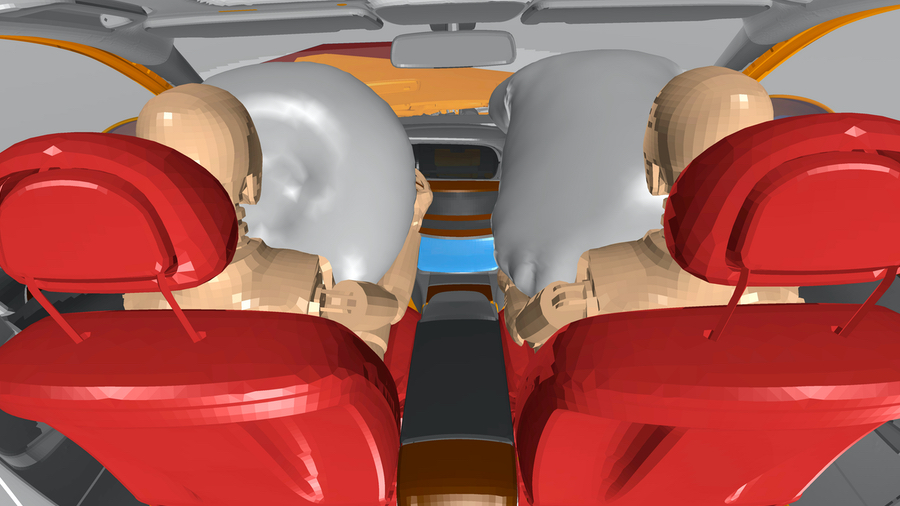 From 1st April, 2021, a front passenger airbag will be compulsory too
It's this ad hoc passing and proposing of laws without adequate notice, that creates uncertainty in the auto industry. Manufacturing and selling cars is a complex business that requires huge investments and infrastructure and suddenly asking them to make significant changes, leads to loss of trust in the government and regulators, especially because such things keep happening time and again.
The addition of a front passenger airbag will also lead to an increase in the cost of the vehicle. The introduction of the BS6 emission norms applicable from 1st April, 2020, resulted in a significant rise in prices and some models even got phased out, because making the change was not financially viable. The Federation of Automobile Dealers Associations (FADA) has already issued a statement saying, "That while the government's vision to make driving safer for its citizens is appreciated, it will definitely lead to an increase in price and vehicle manufacturers should absorb the major hike in costs to prevent impact on sales." Our entire economy, including the auto industry is still in the recovery phase due to the Covid pandemic. And the new cost of a compulsory airbag, which many had not budgeted for, is sure to upset plans.
Airbags function best only when you are wearing seat belts
There is one other thing. We still are a nation where lots of people do not wear seat belts, particularly in our smaller cities and rural regions. Even in the metros, seat belts are not worn by all. The reason I am emphasising this is because seat belts and airbags are meant to work together. And many people are still not aware about this.
Both seat belts and airbags are a form of restraint systems. The seat belt holds or secures you in your seat in case of an impact or accident, and the airbag cushions the impact if your head and chest move forward. But if you are not wearing a seat belt and are thrown forward, you will crash into the airbag with a higher force, which can result in more severe injuries than if you were wearing your seat belt.
Seat belts hold you in your seat while airbags cushion the impact
So, it's important that all car owners and users understand that seat belts and airbags are intrinsically linked, and an airbag only does the job it's designed for, if you are wearing your seat belt. Sadly not many are aware of this and I have come across several people who feel if the car has an airbag, they do not need to wear a seat belt! Few persons have even argued with me that an airbag is a substitute for a seat belt!
An airbag is a very useful safety aid
Such ignorance is dangerous and now that dual airbags are going to be made mandatory, it's vital that we also have extensive campaigns particularly on social media, to inform and educate people that wearing of a seat belt is a must for the airbag to function properly. All Indian motorists must know that being flung forward into an inflated airbag can cause more injuries than if you were wearing your seat belt.
Airbags are not a substitute for seat belts and one is not effective without the other