BMW #JustCantWait To Bring Driving Pleasure Back To Our Lives
For car lovers, nothing feels quite like reclaiming normalcy like getting behind the wheels of their favourite car. The lockdown might have kept them off the roads and put paid to their automotive aspiration for the time being, but now they're itching to rediscover driving pleasure again. Right on cue, BMW has launched a brand transformation that showcases how a new, safer future of mobility might be compatible with sheer driving pleasure.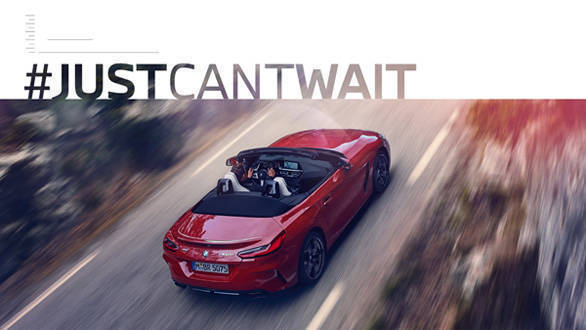 BMW has used the disruption caused by the Covid-19 pandemic and the subsequent lockdown to reaffirm its customer centric business philosophy. The company is aiming to leverage its global reputation for innovation to become synonymous with the future of mobility in the country. This amounts to a quantum change in how the automotive giant presents itself, as BMW tries to bring a whole new generation of car aficionados into its fold.
It begins at the very core of BMW's brand identity, with the unveiling of a redesign of its famous roundel logo. It's the fifth such redesign of the logo since its inception in 1917, and sees the background become a little clearer to reveal a classy BMW print in retro font. It's one of those details people will only notice when they're admiring these cars from up close, instantly bringing home to them the long, distinguished history of this brand and its futuristic visions. Most of all, it will show a company well prepared for the forthcoming digitization of brands, with its finely tuned design aesthetics.
Not just itself, BMW is getting its customers ready too, for a whole new automotive experience with its aptly titled #JustCantWait campaign. It exhorts a new generation of buyers to reclaim the pleasure of driving in a safer, more responsible way, as shown in the stirring video they've produced. Watch it below.
This campaign shows that BMW understands its new millennial audience. That's why the BMW Easy Start Plan is designed to minimize the cost of owning a BMW and lengthy commitments, while making upgrades to bigger car models even more enticing. Once the choice is made, BMW offers customers the safest riding experience, with BMW Advanced Hygiene Package. The legendary BMW sales experience has an extra layer of safety and innovation in the form of BMW Contactless Experience, which allows customers to avail of a gamut of pre-sale and after-sale services from the comfort of their own homes.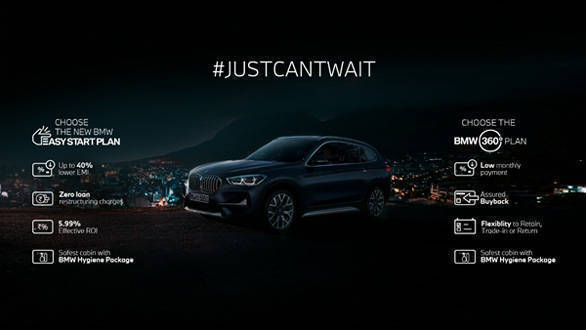 #JustCantWait is as much a campaign as it is BMW's battle cry for the future. They have shown that in spite of being a large organization, they can lead the way in change and adaptability. And in doing so, they will keep the value of driving pleasure and customer satisfaction relevant even in this new world of health safety and social distance.