Best driving routes: North Lakhimpur to Siluk
India is infamous for its shabby roads, but at the same time there are many fantastic driving roads spread through the length and width of our beautiful country. OVERDRIVE has been fortunate enough to experience quite a few of these roads, and we want to share the joy with a weekly feature of a fantastic road that you should aspire to experience someday.
This week we take you to a comparatively untouched part of India – the north east. We recently took a very long drive from Guwahati in Assam to Dambuk, Arunachal Pradesh to attend the 2016 Orange Festival of Music and Adventure. However, of the approximately 690km drive, we found only the 240km stretch from North Lakhimpur to a small village called Siluk worth nominating as one of our best driving routes.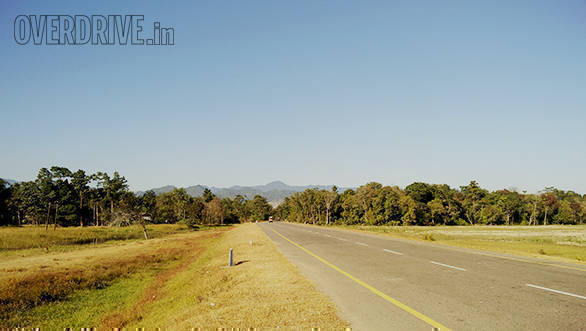 The well-paved single carriage is mostly devoid of traffic save for when it passes through the crowded towns and villages. However, what you really have to watch out for are animals. There are plenty of goats, cows, dogs and pigs freely roaming about on the road, and if you hit one, you could find yourself in deep trouble. We were also specifically warned not to hit any cars as the owners and locals would demand for a new one immediately.
But if you're careful, the long sweeping roads up to Pasighat are a real pleasure to drive on. The scenery along the way, which is mostly the flat land of Assam on one side and mountains of Arunachal on the other, is absolutely beautiful. Pasighat is a relatively large town and if you're planning on going further into Arunachal Pradesh, we'd suggest that you tank up your vehicle and stock up on food before proceeding. The remaining 35km to Siluk is a smooth ghat section with very involving corners. The road continues for another 10km before it disappears into a broken single-lane road that heads to Dambuk. Again, apart from the animals, the roads are pretty empty.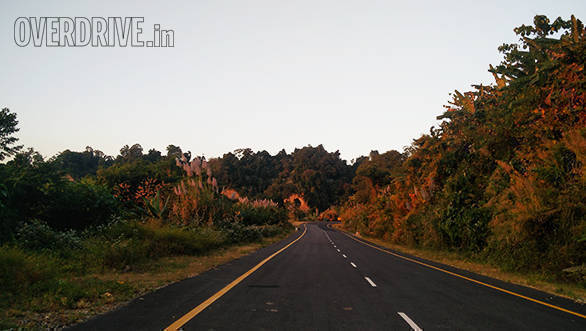 Siluk, being a very small village, isn't the kind of place where you'll find a hotel to spend the night at. So if you are planning a stopover in that area, your best bet is to find a hotel in Pasighat. What's also worth noting is that this route isn't one you'd come across unless you were set on exploring interior Arunachal Pradesh, or attending the Orange Festival in Dambuk.