Best driving routes: Leh to Hanle
India is infamous for its shabby roads, but at the same time there are many fantastic driving roads spread through the length and width of our beautiful country. OVERDRIVE has been fortunate enough to experience quite a few of these roads, and we want to share the joy with a weekly feature of a fantastic road that you should aspire to experience someday.
This week we take you back to the Himalayas, but on a route that most people don't even know exist – the road from Leh to Hanle. Hanle is a quaint little village which is less than 100km from the India-China border and where the Indian Astronomical Observatory has set up one of the world's highest observatories.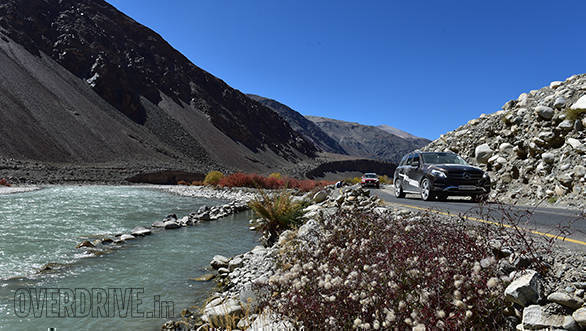 We were lucky enough to experience this route during our Live Life in OVERDRIVE event, in which we took our participants in Mercedes-Benz SUVs to exotic locations for stargazing. While there are two routes to Hanle from Leh, the one via Upshi and Nyoma is the shorter one measuring roughly 250km. While foreigners aren't allowed to Hanle, an Indian citizen needs to obtain a permit to get there.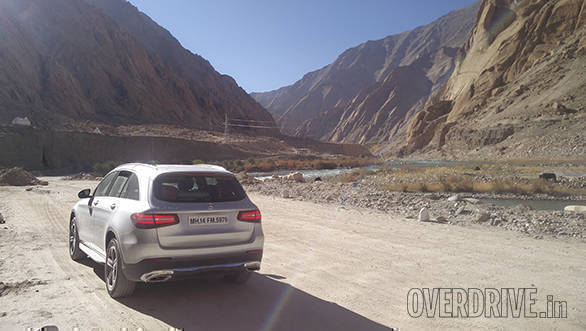 The first 50km from Leh to Upshi is on the Leh-Manali highway (another one of our best driving roads) after which you turn left along with the Indus River and head into a narrow gorge towards Nyoma and Mood. The next 30km are smooth sailing after which you get another 30km of broken dirt road.
The scenery, however, is simply spectacular as the mountains turn from brown to green and then purple. Once past the broken roads, the gorge opens up to a wide valley with snow-capped mountains in the distance and the Indus still by your side. This is when you'll start to see some of the local wildlife like the kiang (or the Asiatic wild ass), ibex and if you're really lucky, even the migratory black-necked crane.
While the rest of the roads are paved well all the way to Hanle, it does get narrow and you'll have to watch out for nose-breaking culverts every now and then. There are small villages every now and then where you can stop for some hot tea and Maggi, so you don't really need to stock up for the journey.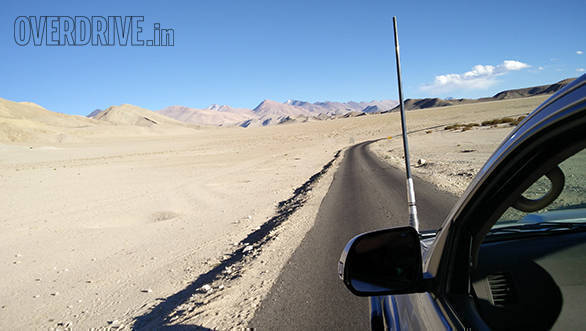 However, if you plan on camping out in Hanle, you should carry sufficient rations to cook. The nights get quite cold (we recorded around -5°C a few days back) with a lot of wind. If you're not the type who enjoys camping, Hanle has a couple of guest houses and lodges. The entire area is still untouched by the garbage and commercialism brought in by mass tourism, and we hope you'll keep it that way!